The new "International Criteria for ECG Interpretation in Athletes" consensus guidelines have been published by the British Journal of Sports Medicine and co-published in two prestigious cardiology journals, the Journal of the American College of Cardiology and the European Heart Journal.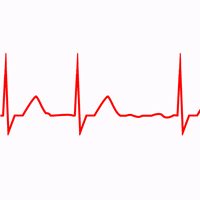 "This consensus guideline is a major milestone in the cardiovascular care of athletes," said lead author and AMSSM past-president Jonathan Drezner, MD. The statement is the product of the 2nd Summit on ECG Interpretation in Athletes held in Seattle, WA, in February 2015. The event was made possible by support from AMSSM, FIFA and the NCAA. This unique collaboration among world leaders in sports cardiology provides updated standards for ECG interpretation in athletes and a clear guide to the secondary evaluation of ECG abnormalities.
The guideline is freely accessible at: http://bjsm.bmj.com/content/early/2017/03/03/bjsports-2016-097331
Sudden cardiac death remains the leading cause of mortality in athletes during sport. In the U.S. and most countries, a shortage of physician expertise limits wider application of the ECG in the care of the athlete. Thus, a critical need exists for physician education in modern ECG interpretation that distinguishes normal physiological adaptations in athletes from distinctly abnormal findings suggestive of underlying pathology.
The statement is endorsed by 16 international sports medicine and cardiology societies including:
American Medical Society for Sports Medicine (AMSSM), Austrian Society of Sports Medicine and Prevention, Brazilian Society of Cardiology – Department of Exercise and Rehabilitation (SBC – DERC), British Association for Sports and Exercise Medicine (BASEM), Canadian Academy of Sport and Exercise Medicine (CASEM), European College of Sports and Exercise Physicians (ECOSEP), European Federation of Sports Medicine Associations (EFSMA), European Society of Cardiology (ESC) Section of Sports Cardiology, Fédération Internationale de Football Association (FIFA), German Society of Sports Medicine and Prevention, International Olympic Committee (IOC), Norwegian Association of Sports Medicine and Physical Activity (NIMF), South African Sports Medicine Association (SASMA), Spanish Society of Cardiology (SEC) Sports Cardiology Group, Sports Doctors Australia, and the Swedish Society of Exercise and Sports Medicine (SFAIM). The American College of Cardiology (ACC) affirms the value of this document (ACC supports the general principles in the document and believes it is of general benefit to its membership).
About the AMSSM: AMSSM is a multi-disciplinary organization of sports medicine physicians dedicated to education, research, advocacy and the care of athletes of all ages. The majority of AMSSM members are primary care physicians with fellowship training and added qualification in sports medicine who then combine their practice of sports medicine with their primary specialty. AMSSM includes members who specialize solely in non-surgical sports medicine and serve as team physicians at the youth level, NCAA, NFL, MLB, NBA, WNBA, MLS and NHL, as well as with Olympic teams. By nature of their training and experience, sports medicine physicians are ideally suited to provide comprehensive medical care for athletes, sports teams or active individuals who are simply looking to maintain a healthy lifestyle. www.amssm.org.
(Visited 2,554 times, 1 visits today)