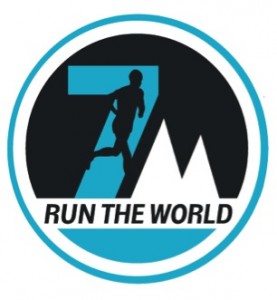 We all know regular physical activity is good for our health. So good in fact that it is often regarded as the equivalent of medicine's 'wonder drug.'  Exercise prescription is steadily increasing in practice and there might even be medico-legal implications if we don't encourage patients to get physically active to reduce their risk factors for morbidity. But how can you enthuse patients to get off the sofa and get moving?
A possible answer – lead by example and propose a challenge!
The www.5×50.co.uk campaign is an effort to raise awareness of the benefits of exercise & physical activity. I am currently helping to promote this campaign across the UK, especially in Wales, so that the message spreads – regular physical activity helps keep you healthy; it helps keep you free of disease; it is effective.
Physical Inactivity kills 9% of the world's population.
The next stage of the campaign is the 'Run the World' challenge. It asks people to walk, cycle or run 5kms (3.1 miles) a day for a week from 23rd November, and involve friends, family, and patients as a taster to get fit. Challenge yourself and your community to be active and share in the experience of the benefits of physical activity. Sign up now!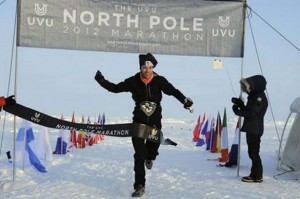 Dr. Andrew Murray is making a documentary film about his commitment to the challenge . He is personally going to complete an ice marathon in Antarctica followed by 50kms on 7 different continents in 7 days. We applaud Dr. Murray's commitment to both being physically activite and promoting its importance!
In comparison to this, 5kms a day from you is a drop in the ocean. But, nonetheless, it is an important drop.
Scotland's Chief Medical Officer Harry Burns, their NHS executive team & Sports Minister Shona Robison have all signed up to www.5×50.co.uk. Here in Wales both Cardiff & Swansea medical schools, Cardiff City Football Club, the Welsh Rugby Union doctor and some players have signed up along with Public Health Wales – If they can do it, so can you! We all need to be in this together!
We really want UK / world wide doctors, lecturers & students involved as a priority. However, we also want to engage the broader public, so that everyone thinks about how they might become more physically active. We need your help to make a difference:
Join the challenge and become a physical activity ambassador;
 Encourage all your friends, families or patients to get more active;
 Use http://5×50.co.uk/challenges to do so.
*************************************************
Liam West
Founder and President of Cardiff Sports & Exercise Medicine Society (CSEMS); Organiser of the Cardiff SEM Conference 2012; BJSM Associate Editor; Coordinator of the "Undergraduate Perspective on Sports & Exercise Medicine" Blog Series for BJSM; Student Representative for the Council of Sport Medicine for the Royal Society of Medicine; Founder of Undergraduate Sports & Exercise Medicine Society (USEMS)
 Dr. Andrew Murray
Scottish Government Physical Activity Champion; @docandrewmurray – Twitter; www.docandrewmurray.com ; General Practitioner, Sport & Exercise Medicine Registrar; Author – Running Beyond Limits
(Visited 218 times, 1 visits today)