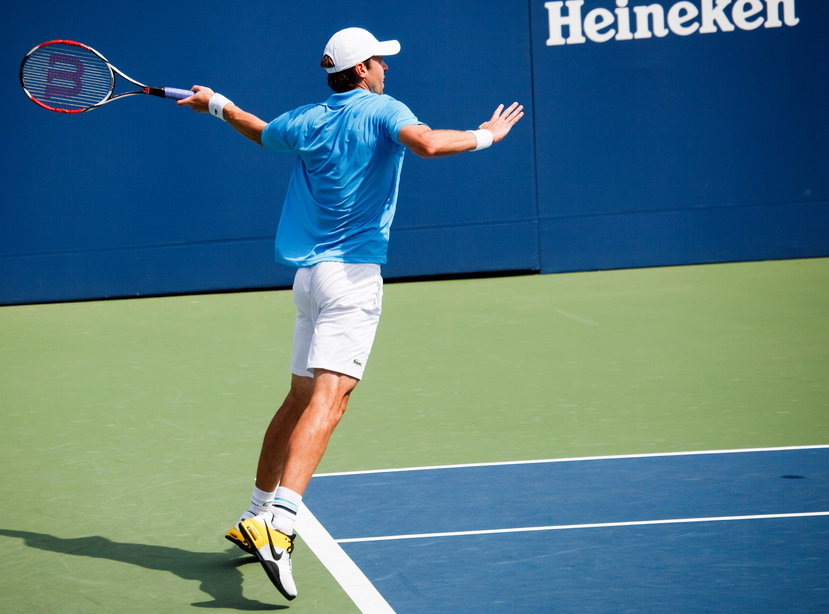 The management of tennis elbow was BMJ's chart topping paper for online access last month. The paper has had  >10,000 accesses. Here is the monthly breakdown:
Congratulations to the authors Dr. John Orchard and PT Alex Kountouris. They provide a practical explanation of tendon mechanics, loading responses and great practical tips on effective treatment. They also discuss the current evidence base for newer minimally invasive treatments such as: platelet-rich plasma injections, hyaluronan gel injections and nitrate patches.
What's more, based on reader response, they clearly hit on a hot topic. Feel free to post your feedback directly on the BMJ rapid responses, in the response box here, to @BJSM_BMJ or via a good ol' fashioned electronic mail to karim.khan@ubc.ca
Related BJSM Articles:
Creaney, L, Wallace, A, Curtis M, and Connell, D. 2011. Growth factor-based therapies provide additional benefit beyond physical therapy in resistant elbow tendinopathy: a prospective, single-blind, randomised trial of autologous blood injections versus platelet-rich plasma injections.
Coombes, BK, Bisset, L, and Vicenzino, B. 2009. A new integrative model of lateral epicondylalgia
Zeisig, E, Ljung, B-O, Alfredson, H, and Danielson, P. 2009. Immunohistochemical evidence of local production of catecholamines in cells of the muscle origins at the lateral and medial humeral epicondyles: of importance for the development of tennis and golfer's elbow?
(Visited 403 times, 1 visits today)