Nick DeVito and Ben Goldacre
Background
The US FDA Amendments Act (FDAAA 2007) requires certain clinical trials to report their results onto ClinicalTrials.gov within one year of completion. Our FDAAA TrialsTracker shows all individual trials that breach this legal requirement. Once a week, we write about one unreported clinical trial: you can read more background here.
This week we are examining not one, but three trials. Each trial involves HTX-011 (bupivacaine +  meloxicam) in comparison to placebo and either one or both of HTX-009 (meloxicam alone) or HTX-002 (bupivacaine alone). These treatments are all delivered with a proprietary system that allows for extended release of the drug. The
manufacturer
says that HTX-011 is especially promising as it can reduce the need for opioids immediately following surgery.
| | | | |
| --- | --- | --- | --- |
| NCT ID | Phase | Enrollment | Title |
| | 2 | 463 | A Phase 2, Randomized, Pilot Study to Investigate the Safety, Efficacy, Pharmacokinetics and Bioavailability of HTX-011, HTX-002, or HTX-009 Administered Via Injection and/or Topical Application Following Unilateral Open Inguinal Herniorrhaphy |
| | 2 | 430 | A Phase 2, Randomized, Controlled, Multicenter, Evaluation of the Efficacy and Safety of Locally Administered HTX-011, HTX-002, or HTX-009 for Postoperative Analgesia Following Bunionectomy |
| | 2 | 277 | A Phase 2, Randomized, Controlled Evaluation of the Efficacy and Safety of HTX-011 or HTX-002 for Post-Operative Analgesia Following Abdominoplasty Surgery |
HTX-011 is being tested in various applications for post-operative pain. Recent reviews on post-operative pain find that it is an extremely common issue with a need for better translation of basic science and clinical studies into practice. These three studies focus specifically on hernia repair, bunionectomy, and abdominoplasty. The most recent US surgical statistics estimate that 777,000 hernia repairs and 379,000 bunion and toe deformity operations took place in 2010, while the American Society of Plastic Surgeons estimated that 127,633 abdominoplasty surgeries we conducted in 2016. This means over 1 million patients are undergoing these three operations each year, leading to significant opportunities for post-operative pain. New and innovative therapies in the area could have huge impacts on patient morbidity and quality of life. These three unreported trials may have important information for patients.
Legislative Discussion
We intend that this series should occasionally shed light on interesting issues around transparency rules, and how registry data is used. You can read some general background about the FDA Amendments Act 2007—and why a trial is considered "due"—here and here.
Simple Google searches reveal a complex patchwork of published results related to HTX-011 in the form of interim results at conferences or corporate presentations. As we have discussed in previous installments of this series, the FDAAA 2007 requires results to be reported directly onto ClinicalTrials.gov. Results being spread out among interim conference presentations and corporate presentations is confusing and makes it difficult to gather and critically appraise the evidence. The evidence shows that trial reports in journals or other mediums is also often incomplete compared to registry reporting.
Since HTX-011 is an unapproved therapy, the trial sponsor could have requested certificates of delay, which would allow them to delay results reporting up to 2 additional years (or 30 days following approval). None of these three trials contain any indication that these delays have been granted. Per the FDAAA Final Rule (§11.44), sponsors are required to apply for certificates of delay before results would otherwise have been due; although our work has already shown that this aspect of the law is apparently not being enforced. Each of these trials was due to report results by either February or March 2017: note that whole months are given, but no exact completion date, for any of the three studies, which is also a breach of the legal responsibilities of the sponsor to maintain accurate study dates.
Corporate press materials indicate that Heron Therapeutics has presented their Phase 2 data to the FDA and has been granted fast track status as they undertake phase 3 trials. The fast track designation was granted in October 2017, prior to the results of these trials becoming due, but after more accurate completion date information should have been provided. It is concerning that a sponsor granted "fast track" status is not being required to accurately maintain the registry entries for the trials that formed the basis of that "fast track" status. This is especially troubling when the organisation granting this special fast track designation—the FDA—is also in charge of enforcing the rules around accurate data on ClinicalTrials.gov.
Conclusion
These unreported trials were sponsored by Heron Therapeutics. The company has given no information on
clinicaltrials.gov
to identify the Principal Investigator for any of the three studies. We hope the investigators—and the sponsor—will share the results of these trials soon.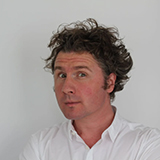 Ben Goldacre is a doctor, author, and director of the EBM DataLab at the University of Oxford. He co-founded the AllTrials campaign for trials transparency.
Competing interests: BG has received research funding from the Laura and John Arnold Foundation, the Wellcome Trust, the Oxford Biomedical Research Centre, the NHS National Institute for Health Research School of Primary Care Research, the Health Foundation, and the World Health Organization; he also receives personal income from speaking and writing for lay audiences on the misuse of science.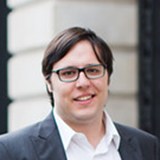 Nicholas J DeVito is a researcher at the EBM Datalab at the University of Oxford.
Competing interests: ND is employed on BG's LJAF grant.