Plans for a wellbeing budget have been met with scepticism and hope. This article is part of the Building Healthy Communities collection.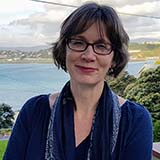 "GDP offers nothing as a measure of social progress," argued Harry Burns in a recent BMJ editorial. In fact it can mask the social malaise caused by inequalities which history tells us are endemic to most forms of macro social organisation—dictatorships, communism, and democracy alike.
There has been vigorous commentary in the media in New Zealand in recent weeks as our new Government has made the call that GDP is an insufficient measure of national progress on its own. The New Zealand Treasury Department, the principal organisation for national fiscal policy, has been charged with "broadening its scope and producing a wellbeing budget." As part of this change in scope, the Living Standards Framework, which has been in development for a number of years, will be strengthened with an underpinning focus on intergenerational wellbeing.  
There is plenty of scepticism, but there is also hope.
Critics say it will be too complicated. There are so many potential indications of wellbeing, what will be measured?  And even well-constructed measures will have significant limitations, just as GDP has. The Secretary to the Treasury argued last year that the creators of GDP were well aware of its limitations. One of the creators of GDP, Simon Kuznets, has been quoted as saying: "The welfare of a nation can scarcely be inferred from a measurement of national income."  
Supporters of the Living Standards Framework hope that it will end up being substantially strengthened and new measures of wellbeing will be developed. It is fair to say, however, that the utility of indicators goes far beyond their ability to measure movement in reified variables. They also play a key role in signalling to the wider system what is permissible. As Harry Burns recognises, inequality within (and between) societies is a significant source of social unease and increasingly is seen as an inhibitor in the ability of countries to address longer-term goals of collective importance, such as the current epidemic of non-communicable diseases, or climate change. The evidence clearly demonstrates that the determinants of human wellbeing are multi-level, multi-factorial, and related to each other. Equally, financial decisions and actions do not happen in isolation of the social and environmental context within which they are made. Neither are they more objective when they are free of social considerations—their impacts, including who will benefit, will be substantial either way.  
So, what might the impacts be of broadening the Treasury's scope further beyond GDP as a predominant concern? Will it give weight to recognition that the way that money and resources are introduced into a system is crucial for fostering particular types of outcomes? In health, for example, a high degree of competition for community health contracts might incentivise innovation, but more likely it will undermine the cooperation needed to achieve collective community health goals through degrading trust and limiting the sharing of knowledge and subsequent actions.  
Similarly, procurement decisions by our significant public organisations have mostly lacked enough consideration of their effects on local populations, including health and wellbeing. In South Auckland this has been changing. Social procurement is being used as a way of delivering social and economic outcomes for Auckland communities who have to date been excluded from the benefits of the city's economic growth. The construction of the Manukau Bus Station, for example, included employment and social innovation requirements as weighted attributes in the tenders for contracts. The process has resulted in providing employment opportunities for those with unequal opportunities, especially Māori and Pasifika peoples, which has led to further contracts and spin-off innovations. These have created even greater opportunities for these groups. Hopefully, broadening our targets for national progress will lead to more of these types of initiatives.  
There is no good argument why wellbeing should not be a national aspiration. As long as the limitations inherent in the measures that are developed are fully acknowledged, and due attention is given to how their implementation might influence the actions taken by other organisations. In New Zealand, it is important not to lose sight of the significance of the stewardship role of the Treasury Department, revered by many, in signalling to the rest of the government and policy systems what are allowable policy actions, especially the often socially neglected, financial actions. If this leadership is able to stimulate others to adopt innovative, inclusive, wellbeing promoting, and socially transforming initiatives, such as social procurement and more cooperative and collective methods of contracting that can reduce destabilising inequalities, then the indicators will be playing a much more important role than just measuring progress in national wellbeing.
Anna Matheson is senior lecturer in Public Health at Massey University, Wellington, New Zealand and associate investigator with Te Pūnaha Matatini, Centre for Complex Systems and Networks.
Competing interests: I attended a Salzburg Global Seminar with Harry Burns, and Gael Surgenor Director of The Southern Initiative (TSI). The Salzburg Global Seminar and the Robert Wood Johnson Foundation funded the seminar and my travel.