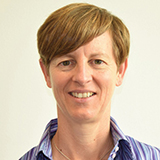 David Bowie has died. From cancer. So much outpouring of grief. And yes I participated, posting #RIPBowie tweets and reminiscing about seeing him in concert in Montreal as an 18 year old with all who would listen, shedding a tear listening to the day long radio tributes as I felt my youth slipping away with his passing. And yet everything I watched, on TV, on YouTube, on Facebook and in the many pictures, there it was, revelling in its strong silent presence and mocking us for our complicity, the killer that took him away from us aged only 69. The swell of adulation for one of the greatest musicians, pop stars, cultural icons, and boundary pushers was wonderful; the lack of comment on what killed him prematurely was pitifully duplicitous.
I normally hold my tobacco industry genocide outrage in check in social settings…until my friend said what a wonderful, quiet, dignified death he had had. Actually no I opined, not acceptable—why did he go quietly, why didn't he use his celebrity status to speak out about the epidemic caused by smoking? I questioned how, when well-known people have died from AIDS, this is foregrounded, and if they had spoken out about the epidemic, we were pleased, and if they denied they had it, we disapproved. Yes Bowie stopped smoking some years ago, but those who were HIV positive are likely to have changed their behaviour too. For them both, the extra bullets had already been loaded in the gun for the Russian roulette of diseases that would kill them.
We know that Bowie died from cancer. There is a small amount of online speculation about whether it was liver cancer—primary, or perhaps secondary to lung cancer; we know that smoking is a major risk factor for cancer. Given that previously he has been open about his struggle with alcohol and drug misuse, it seems odd that Bowie and his family have been so guarded about the details of his death. And the mainstream media appear silent on making a connection between his smoking and death from cancer. According to the internet chats I looked at, it's felt to be insensitive and counter productive to focus on the cancer and his history of smoking.
It reminds me of how, as a medical student, I was fascinated by Susan Sontag's 1977, Illness as metaphor, and the sequel a decade later: AIDS and its metaphors. In both, she explores the taboo of illnesses, the myths and stigma surrounding consumption (TB) and cancer and subsequently HIV. In the later book, she wrote that cancer was no longer swathed in secrecy and shame. As we become clearer about what causes cancer, maybe this just isn't true anymore? Or maybe smoking isn't seen as noteworthy as alcohol and drugs abuse, and this was just about Bowie simply wanting people to focus on his art right up until the end.
Yet, the tobacco industry did very well from their product placement through Bowie—even more so following the wide coverage of his death and surge in viewing of Bowie smoking footage. It makes me angry, angry that he died so young—and angry that no one is lamenting this, as if death from cancer is random and unpredictable, and no-one is responsible. It makes me angry that my hero has allowed this to happen, to influence so many more to start or continue smoking, and to die quietly, without speaking out in rage about this needless, profit-making killer.
I feel lucky I can do my bit to reduce tobacco use through my work. For social occasions however, I think I'm going to have to tone the old outrage down, and turn Bowie up.
Jeanelle de Gruchy, Director of Public Health, London Borough of Haringey. 
No competing interests.