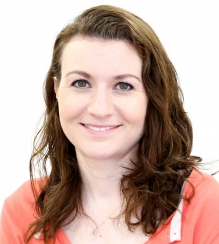 Recent figures revealed that NHS providers have a deficit of nearly £900 million for the first three quarters of 2016/17—a clear sign that NHS organisations are struggling in the face of constrained budgets and growing demand. At the same time, key performance data show that hospital performance, in some areas, is slipping.
As NHS organisations seek to manage current pressures, the number of media stories suggesting that tight health budgets are having a negative impact on patient care is increasing. But is this the whole picture?
For the NHS, the relationship between financial performance and quality of care is complex. Indeed, a recent Public Accounts Committee report recommended that the Department of Health and NHS England undertake work to better understand the association between the two. We know that the actions NHS organisations take when they are under financial pressure can affect patient care in a number of ways. We also know that patient care is affected by many factors besides funding, and that both national data and public attention tend to focus on care delivered within hospitals.
Our research, set out in Understanding NHS financial pressures, aimed to get beneath the top level data and explore in more detail how patients are being affected by the financial pressures facing the NHS. We looked at four different service areas—genitourinary medicine (GUM), district nursing, elective hip replacement, and neonatal—to try to understand the impact in different parts of the system.
The clear message was that—to varying degrees—each of these service areas is being affected by a combination of financial pressures and other factors, such as growing demand and workforce shortages. We found that these pressures are having the greatest impact in GUM services and district nursing, where both access to and quality of care are being affected in some parts of the country. In both services, for example, we found that care is becoming more task focused as staff have less time to support patients' broader needs.
Our research into hip replacement services found that although patient satisfaction remains high, there are early signs that care is being affected as average waiting times for treatment are beginning to rise. Neonatal services appear to have largely maintained quality and access, although substantial variation between local services and longstanding pressures, such as workforce shortages, remain.
Looking across the four service areas we identified some common themes; for example, we found evidence that pressures are having a significant impact on staff, with many healthcare professionals working more intensely and for longer hours in order to protect patient care. This is particularly worrying given the well established link between staff experience and patient experience. We also found that although organisations are working hard to maintain services and improve productivity in response to financial pressures, these pressures can also act as a considerable barrier to innovation when either the funding, staff, or skills necessary for change aren't there.
Comparing the experiences across the four services also gave us an important insight into how—and why—the impact of these pressures varies. We were struck by the finding that the impacts were greatest in GUM and district nursing services—where they were also least visible in routine data. Perhaps this isn't a surprise: while the length of time patients wait for hip replacement surgery is subject to a national target, the length of a district nursing appointment is not. The "dilution" in quality of care represented by shorter district nursing visits is also unlikely to grab the public's attention in the way that a reduction in access to surgery does.
Indeed, our research pointed to several factors that can combine to make services vulnerable to financial pressures. In addition to the absence of high profile national targets, factors such as block contract arrangements that don't change in line with rising demand, and limited data to support service monitoring, may also put services at risk when budgets are tight. This might help to explain the impact on GUM and district nursing services, and the relative protection (so far) of some acute services.
That some of the greatest impacts on patient care are happening under the radar is worrying and underlines the importance of defining and monitoring quality appropriately in all parts of the system. That negative impacts are being felt particularly in community based and public health services—services central to the vision set out in the NHS five year forward view and the implementation of new models of care and sustainability and transformation plans—is perhaps more worrying still.
Lillie Wenzel is a policy fellow at the King's Fund.
Competing interests: None declared.
This article first appeared on the King's Fund website here.