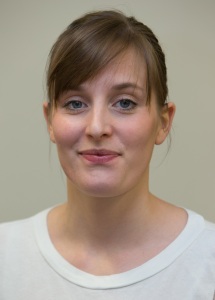 With the mainstream media claiming that GPs are overpaid, whinging, and earning up to £200 000, and the specialist press claiming that practices around the country are closing owing to cuts, it is difficult to get a clear picture of what state UK general practice is really in.
Writing in this week's The BMJ, the King's Fund's chief economist John Appleby provides us with some answers. He tells us that, although full time GP earnings increased by 42% from 2003/4 to 2005/6, from around £95 000 to over £134 000, GPs' income before tax has subsequently reduced each year and is now just over £105 000.
This sounds like a fair amount, but GP workload is rising and I think it is likely that GP partners who work full time, and therefore earn £105 000, will soon be in the minority.
Appleby also tackles the question of how much of the NHS budget is spent in general practice. He says total investment in general practice during the period of the current parliament (since 2010/11) fell by 2.5%. "This is in contrast to a real rise in total NHS spending of 4.4% since 2010-11," Appleby says.
However, Appleby says that in the two years after the introduction of the 2004 GP contract, there was a substantial real increase in total investment into general practice of over 27%. "And over the whole decade from 2003, this meant that there was a real increase of nearly 20%," he says.
Although Appleby doesn't quite answer the question posed in the title of this piece, "Is general practice in trouble?," he does provide a clear analysis of how much funding general practice receives and how much goes into GPs' pockets.
Elsewhere in The BMJ, Kim Holt is the star of BMJ Confidential. Holt, a paediatrician, is one of a "rare group" of NHS whistleblowers who have kept their jobs. Unsurprisingly perhaps, Holt cites her pet hate as bullying.
Asked to name one person she would most like to thank, Holt names journalist Tim Donovan, "who got the bit between his teeth and identified how a report by Jo Sibert, the paediatrician, was the key to exposing efforts to hide health failings after the death of Baby P."
 Abi Rimmer is BMJ Careers news reporter.