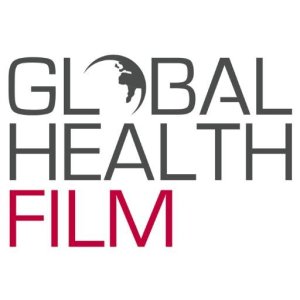 "Immunisation is the intervention that reaches more children than any other intervention on earth."
Those were the powerful words of Seth Berkley—chief executive of GAVI, the Vaccine Alliance, which is instrumental in increasing vaccine access to children in some of the world's poorest and hardest to reach areas—said last month at an event at the London School of Hygiene and Tropical Health (LSHTM), hosted by the Global Health Film initiative.
The importance and challenges of immunising those children was highlighted at the screening of Cold Chain Mission, a film that took viewers deep into the heart of India and Nepal, providing a unique insight into some of the world's toughest places for storing and transporting vaccines, a supply chain process that is known as a cold chain.
Narrated by actor Ewan McGregor, the film takes viewers on a long and arduous journey through rural Nepal to a village so remote that it can only be reached by foot after a two day trek from one of the world's most dangerous landing strips—an air strip that is only 400 metres long and carved into a mountain 3000 metres above sea level.
Not only is the trek gruelling and the altitude nauseating, but the measles vaccines must be kept cold in a part of the world where electricity is scarce and fewer and fewer resources are available. From freezer to freezer, time is of the essence.
The team finally arrives at Luma, an archaic village carved into the side of a mountain that is home to just 100 families.
An 11 month old baby was given the last vaccine in the cold chain, which had been specifically marked at the beginning of the journey to symbolise not only a highly organised, fragile, and lifesaving operation, but to serve as a reminder that no child should miss out on being vaccinated because of where they live.
Gavi has been fundamental in helping to improve access to new and underused vaccines for children living in 73 of the world's poorest countries.
It has immunised close to half a billion children and prevented almost six million deaths.
As it moves into its replenishment period, Gavi requires $7.5 billion to take on an even bigger challenge: immunising an additional 300 million children, and preventing between five and six million deaths—equivalent to the number of deaths it prevented in its first 14 years.
Dr Seth Berkley, CEO of Gavi, the Vaccine Alliance, is interviewed by Andrew Jack from the Financial Times about the latest innovations in vaccines and the Gavi replenishment.
It is also aiming to increase the number of children who are fully immunised, according to the World Health Organization (WHO) guidelines, tenfold.
"What we're trying to do is make this a movement. We'd like every country in the world to be supporting immunisation, both financially but also psychologically, because at the end of the day people travel and viruses travel, and what we want is a culture that says: every child is immunised," Berkley said.
"We're also trying to look at innovations—new ways to build cold chains [but] at the end of the day what we want are vaccines that don't require cold chains," Berkley said.
The issue of immunisation has been brought into the spotlight again with the Ebola outbreak and the re-emergence of polio in Syria.
During the discussion at the end of the film, Dr Berkley said that while Ebola vaccines were being lined up for testing, serious questions had to be addressed.
"What hasn't had so much of a discussion is what we do if we have a successful vaccine? How do we scale it up? How do we go ahead and get it ready for use?"
"Best case scenario is Ebola is controlled with the big push now . . . and we don't need it and that would be great. What if it goes the other way? What if it spreads to other cities and it explodes, and we need tens of millions of doses?"
"I think the critical question is: do you invest and scale up on vaccines before you know they work?"
But for some perspective among the media hype and global panic, he added: "Today more children and people are dying [in Ebola affected countries] probably from vaccine preventable disease than [are] dying from Ebola."
On that note, as Dr Berkley stressed, it is paramount that the global community continues to support increased access to vaccines for the world's children to not only avoid disease outbreaks, but to give these children the best chance at life.
Sophie Cousins is a Middle East based freelance journalist, writing on behalf of the Global Health Film initiative. The Global Health Film initiative is a partnership between the Royal Society of Medicine, the London School of Hygiene & Tropical Medicine, and the Bill & Melinda Gates Foundation. GHFi aims to promote film as a catalyst for discussion and for global health change. Follow on Twitter @GHFilm
Competing interests: None declared.