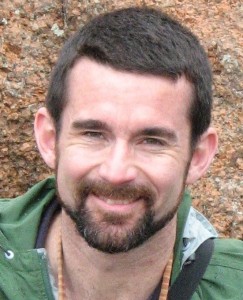 This has been quite a year . . . but then again, what year is not?
Each passing year seems to bring a fresh crop of challenges, crises, obstacles, and frustrations. Being a doctor or, perhaps especially, being a GP is not what it used to be. It's sometimes hard to tell whether medicine is advancing, or just becoming more convoluted, confused, or even corrupt. Patients seem to want more, when insurers cover less. In the United States, the promise of the Affordable Care Act is running up against the realities of implementation and unexpected hidden incentives—and that's just in medicine!
When pondering the traditional, end of the year American Thanksgiving day holiday, it is easy to simply think, "I'm thankful this year is over!" Yet, while survival and simply muddling through sometimes seem to be about all one can manage on a day to day basis, there may be more to be thankful for than simply having made it through one more year. I've been pondering some wisdom that suggests the regular onslaught of challenges, crises, and obstacles may itself be something for which we can be thankful:
"We know that suffering produces perseverance; perseverance, character; and character, hope." (Romans 5:3-4)
Anytime someone tells me a hardship "builds character," my first response is that "I'm enough of a character already!" The truth is, though, that how we face the tough stuff can make us better. Put another way by Viktor Frankl:
"When we are no longer able to change a situation, we are challenged to change ourselves."
In psychological terms, this is the process of developing "resilience," the habit of "'bouncing back' in the face of adversity."
While crises, obstacles, and frustrations make each day a challenge, when we take up the challenge they present and we "change ourselves," we can both grow personally, and grow professionally as givers of care to those facing suffering and chaos.
As I ponder the end of the year and our American Thanksgiving holiday, there are in fact many good things from this year to be thankful for. Nevertheless, I am also reminded that it is the challenges of the year that have probably served the most to help me persevere, to grow, and to become (hopefully) a more resilient and caring physician.
William E Cayley Jr practices at the Augusta Family Medicine Clinic; teaches at the Eau Claire Family Medicine Residency; and is a professor at the University of Wisconsin, Department of Family Medicine.
"I declare that I have read and understood BMJ policy on declaration of interests and I have no relevant interests to declare—but some people think I'm a character!"