In this new BJSM blog series, we ask a range of senior practitioners and researchers in Sport and Exercise medicine about their career, and what advice they would give to students who may find themselves in the same shoes that they were once in. The series is kindly coordinated by Dr Corina Bello.
What attracted you to the specialty you now work in?
I love the Olympic ideals and values of sport. I enjoy working with athletes of all levels, helping them to reach their personal goals. I enjoy also the discovery aspect of sport medicine research, as well as the knowledge translation component:  bridging the gap between science and practice!
What was the best decision you ever made?
Professionally, the decision to accept the invitation to work on projects with the IOC has been a 'career game changer'!  The chance to influence change at this level has been a personal career thrill.
What was the biggest risk you ever took? How do you feel about it now?
The biggest risk I took was being the lead author on the IOC consensus paper changing the name from the Female Athlete Triad to Relative Energy Deficiency in Sport (REDs). This decision turned out to be controversial (for some!), but at the same time, necessary to address a gap in medical and scientific attention for male athletes who suffer from the health and performance outcomes of low energy availability.
What 3 things are you most thankful for in your medical career?
The support of family – who have tolerated my crazy travel and work schedule!
The mentorship and friendship of wonderful clinicians and scientists from around the world
The gift of the opportunity to work at the Olympic Games.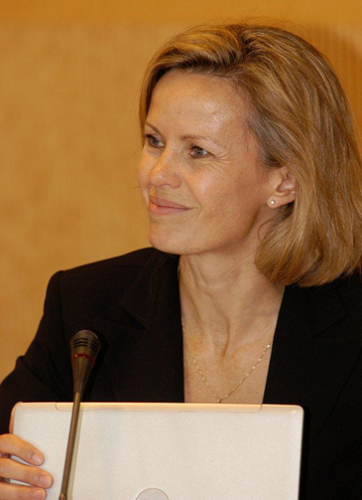 What is your greatest strength(s)?
Good question!  I think I am a hard worker, and one who never backs down from a challenge/ opportunity. I am also a team player. Implementing change requires a coordinated team of individuals who share a common vision and goal.
What is the most challenging project you have ever undertaken?
My work in the prevention of harassment and abuse has been very challenging and taken years to reach the current level of advocacy. I began working in the field in 2006, and it was 10 years before the IOC implemented a safeguarding policy at the Olympic Games.  There is still much work to be done:  especially in the education of sport medicine physicians to develop the clinical competence to effectively and safely respond to harassment and abuse in sport.
What advice would you give to a younger version of yourself – say between the age of 25-30 years-old?
Another great question!  At that age, I was establishing my practice and beginning my most fulfilling role as a new mother. At that time, I had no idea that I would be pursuing an international sport medicine career, nor a PhD!  My advice would have been: "Look for open doors and have the courage to take the leap into new opportunities!"
What tips would you give to students/junior doctors to improve their career prospects?
Be passionate, be dedicated, and serve your athletes with the highest standard of care and dignity for their health first, and sport performance second.  By keeping these moral standards and quality of work, your career prospects will follow suit!
Thanks, Dr Mountjoy!
(Visited 1,362 times, 1 visits today)