My 6-month SEM placements around the world
I have always been a huge fan of sports and, as a teenager, was even one of the best ranked Belgian athletic runners. As a fifth-year medical student at the Université Catholique de Louvain (Brussels), I now aim to pursue a career in sport & exercise medicine (SEM). Unfortunately, a lot of countries still don't offer SEM as a specialisation option. This is the case in Belgium, where another medical speciality is required before admission to SEM training. As a consequence, gaining SEM experience as a Belgian medical student is quite difficult and going abroad is probably the best option to do so.
The 2020 Winter Youth Olympic Games (YOG)
Even if the SEM specialisation offered in Switzerland is similar to the Belgian one, the idea of spending time in a country internationally recognised for its high medical education standards was very exciting. With the help of Sport & Exercise Medicine Switzerland (SEMS, @SwissSportsMed), I could organise a placement at the SEM Centre of the University Hospital Lausanne (CHUV) … and even work at the medical clinic of the Winter Youth Olympic Games 20201! Due to the size and importance of the YOG, I could not have been more thrilled to participate to this event. It was fascinating to be behind the scenes of such a significant and globally event. The part spent at the CHUV with Prof. Dr. Vincent Gremeaux (@drvgremeaux) was also very enlightening. In the middle of the ski season, I saw a lot of patients with anterior cruciate ligament injuries and had the opportunity to attend several surgeries and rehabilitation sessions.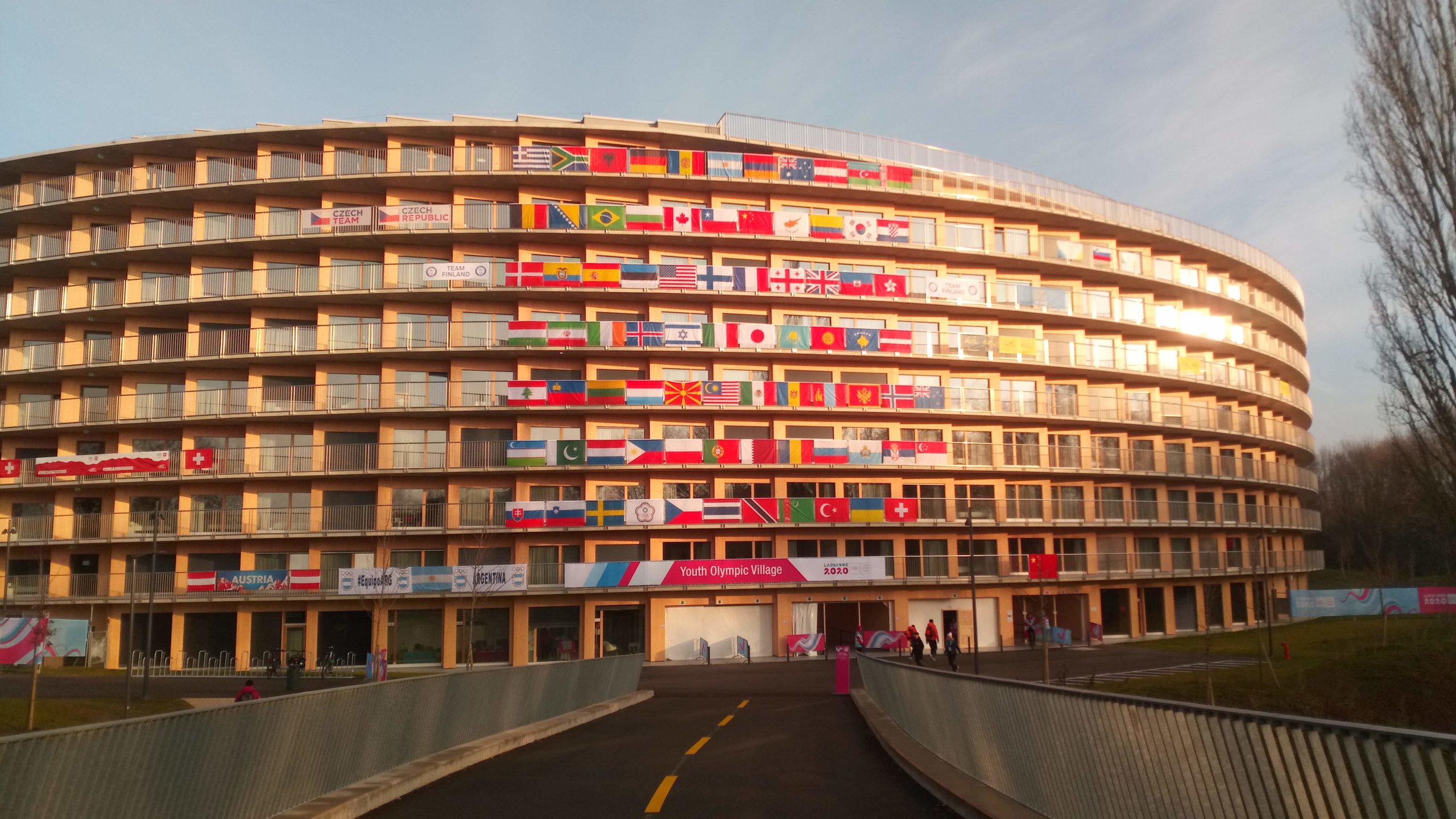 New Zealand and the coronavirus pandemic
Justin Carrard (@CarrardJustin), my contact inside the SEMS, informed me that SEM was well developed in the UK, Australia and New Zealand especially. Therefore, I decided to pursue the rest of my six-month SEM experience in the Southern hemisphere. I was lucky enough to find a rugby team doctor in New Zealand, who agreed to have me on his team. Not only would have this opportunity helped me in gathering hands-on experience, but also in developing my medical English skills. Unfortunately, the coronavirus pandemic brought a premature end to this experience as soon as I landed in New Zealand. Nonetheless, I am not giving up on my dream to following a sports team one day.
My personal take home message
What makes a good sports doctor:
To understand the sport in which he is working in.
To interact smoothly with other medical specialists and allied health professionals
To address treat athletes globally according to the bio-psycho-social model.
Never give up on your dreams, as the world is full of opportunities!
Author
Marine Lecart1
1Medical School, Université Catholique de Louvain, Belgian
Corresponding author
Marine Lecart, marine.lecart@student.uclouvain.be
Competing interests
None
References
Maurer D., Stollenwerk L., Königstein K., Carrard J. Volunteering for the IOC Medical Research Team at the Youth Olympics 2020 in Lausanne. BJSM Blog. 2020. https://blogs.bmj.com/bjsm/2020/02/05/volunteering-for-the-ioc-medical-research-team-at-the-youth-olympics-2020-in-lausanne/
If you would like to contribute to the "Swiss Junior Doctors and Undergraduate Perspective on Sport and Exercise Medicine" Blog Series please email justin.carrard@gmail.com for further information.
(Visited 806 times, 1 visits today)