Not one of the 4000 that tuned in to our podcast on ankle injuries last week? We'd suggest squeezing it into your commute!
Dr Mackenzie Herzog (@MackenzieHerzog) has a PhD in Sports Injury and Orthopaedic Epidemiology from the University of North Carolina at Chapel Hill. She is currently a Lead Epidemiologist on the Injury Surveillance and Analytics team at IQVIA. She was part of a team assessing the risks of sustaining an ankle sprain whilst playing in the NBA across four seasons. In this podcast we explore the findings from the paper, the need to collect robust data to inform injury prevention strategies, how data science and sports epidemiology is evolving and her insights on working with teams in the NBA and NFL.
Find a link to the paper below: Ankle Sprains in the National Basketball Association, 2013-2014 Through 2016-2017. AJSM 2019 https://journals.sagepub.com/doi/10.1177/0363546519864678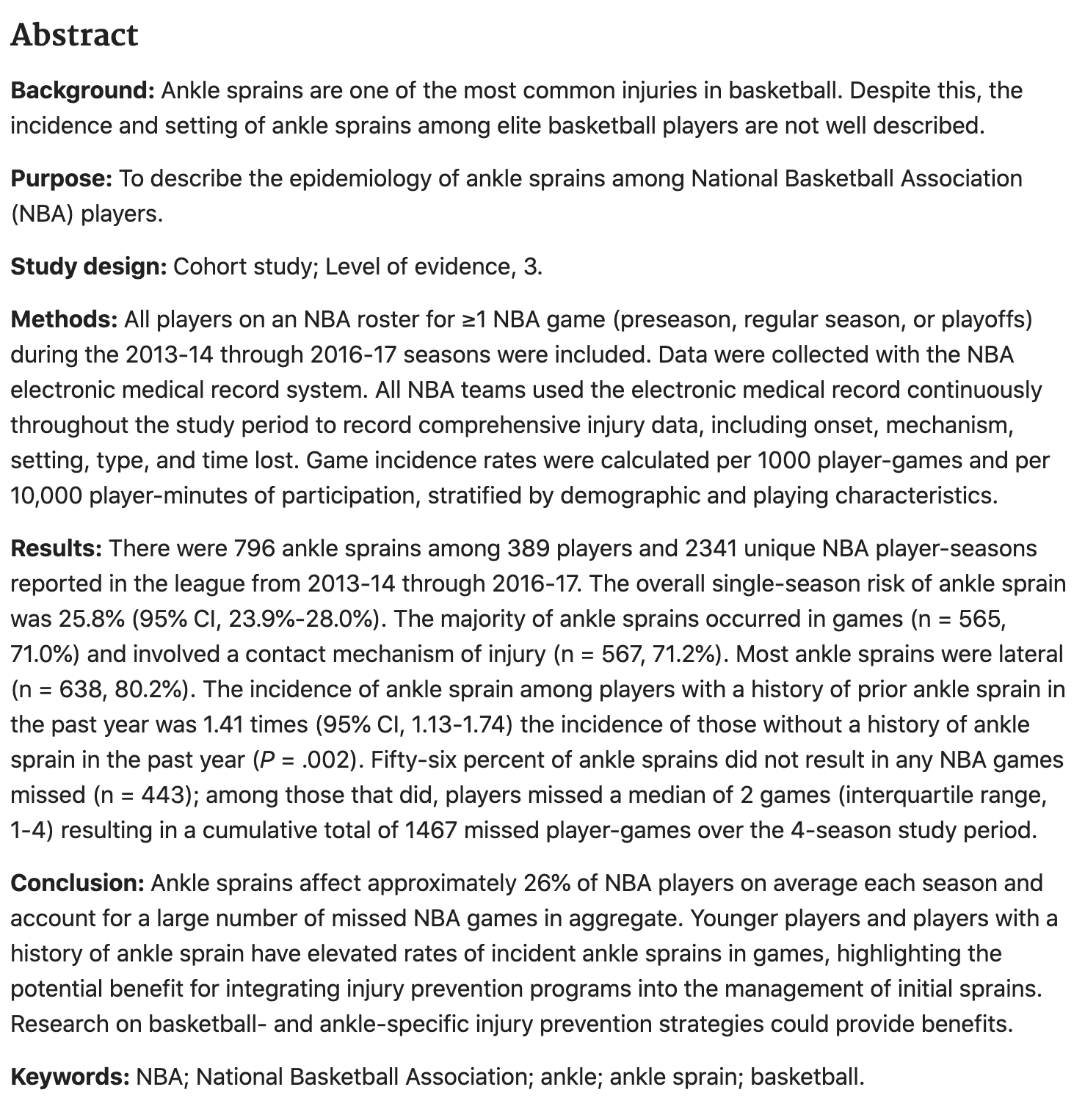 Want some more ankle-related content?
Find some of our (and our member societies'!) most popular ankle-related resources below:
Diagnosis, treatment and prevention of ankle sprains: update of an evidence-based clinical guideline #OpenAccess https://bjsm.bmj.com/content/52/15/956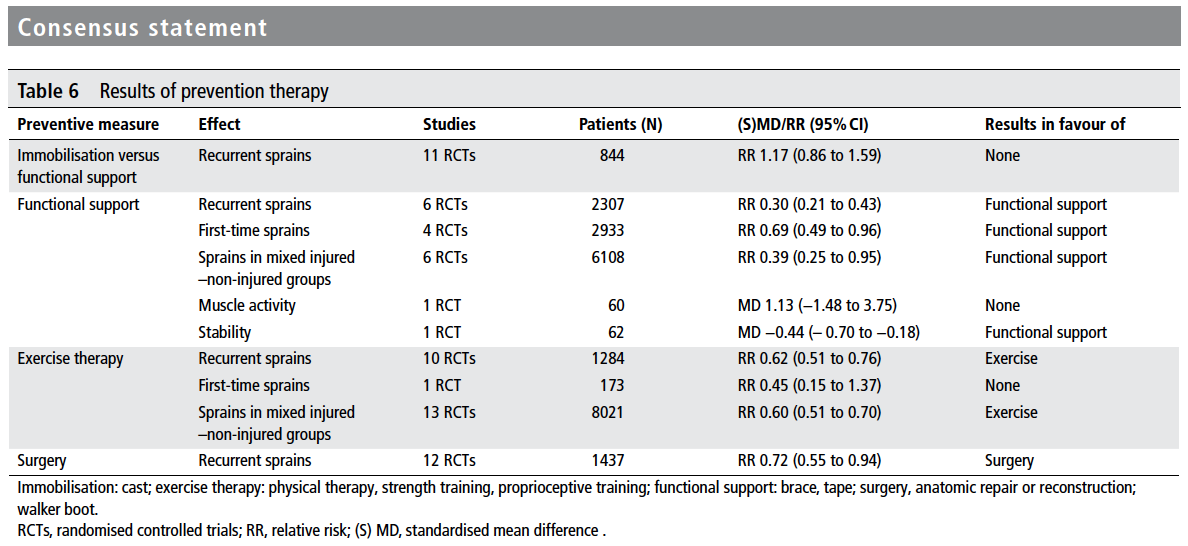 (Visited 1,155 times, 2 visits today)