As our readers and followers will know, we at BJSM have tried to make the 'journal' much more than just that, and instead more of a community. At the heart of this approach has been a focus on open access resources such as podcasts, blogs and social media channels, that accompany our more traditional and formal papers and issues.
The BJSM blog site has been central to this, and we have seen a huge range of topics and formats featured here. From conference highlights to clinical conundrums, we have seen some of our blogs go 'viral', reaching audiences of over 100,000 people (as seen in the image below), and impacting on clinical practice and government policy. Central to this have been the efforts of Callista Ottoni and Ania Tarazi, who have tirelessly uploaded and promoted over 1300 blogs over the last 12 years, and who deserve medals for their patience & passion for high-quality scientific output.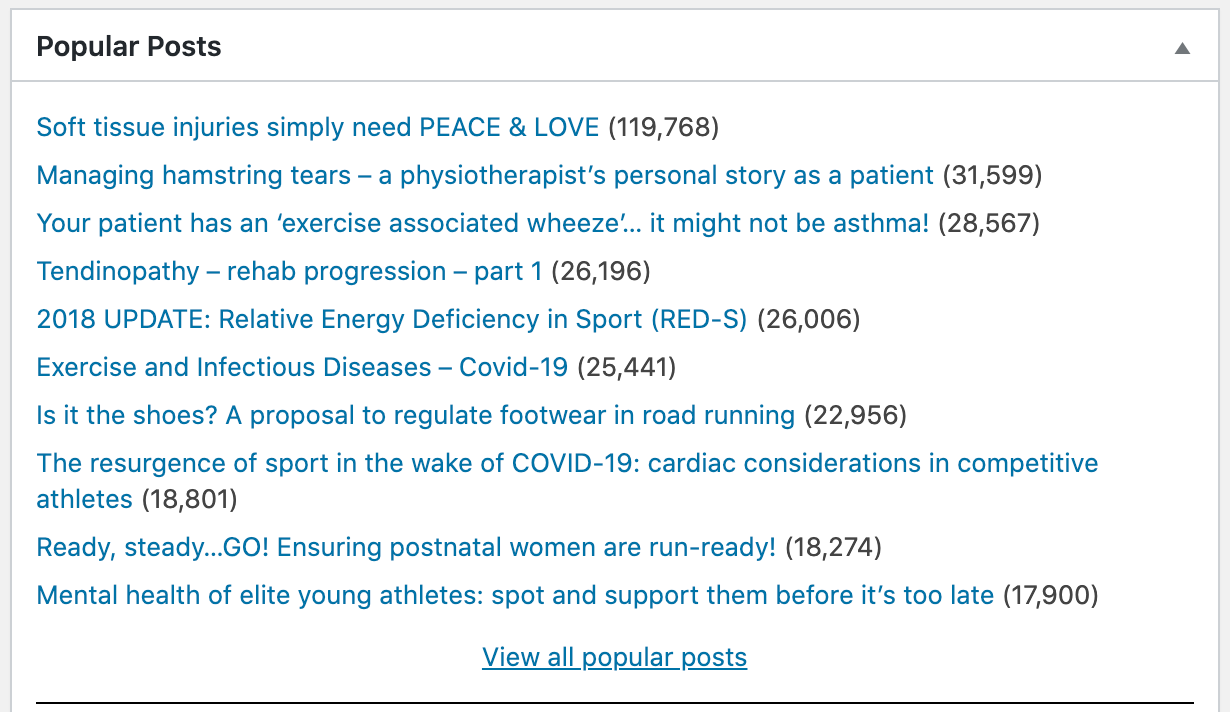 The COVID-19 pandemic only served to highlight the power of blogs, with our blog site doubling up as a 'homing beacon' for the community to access materials ranging from 'return-to-sport' risk assessment tools to physical activity advice in lockdown, with our resources being viewed over 100,000 times and rapidly influencing clinical practice & policy. Whilst this has been inspiring to witness, the pandemic has also provided us at the journal with an opportunity to consider how we can modify our blogs (& homepage) to better suit you, our community.
A Practical Focus
Moving forward, we want all BJSM blogs to be as practical as possible, and framed in a way that readers can view and interact with the posts in a simple way. Gone are the days (respectfully!) where 500 words of text and a sign-off will suffice!
From now on, we will be asking all blog authors to submit blogs (no more than 600-words in total) in line with our new guideline (screenshotted below, and attached at the bottom of this email). We encourage simplicity and pieces that add value jump out at the reader (think active voice), and don't be afraid to think outside of the box. If you want us to look into the possibility of embedding images, videos, podcasts etc then ask us, we will do what we can to make sure our blogs have as much chance as possible of providing value to the community.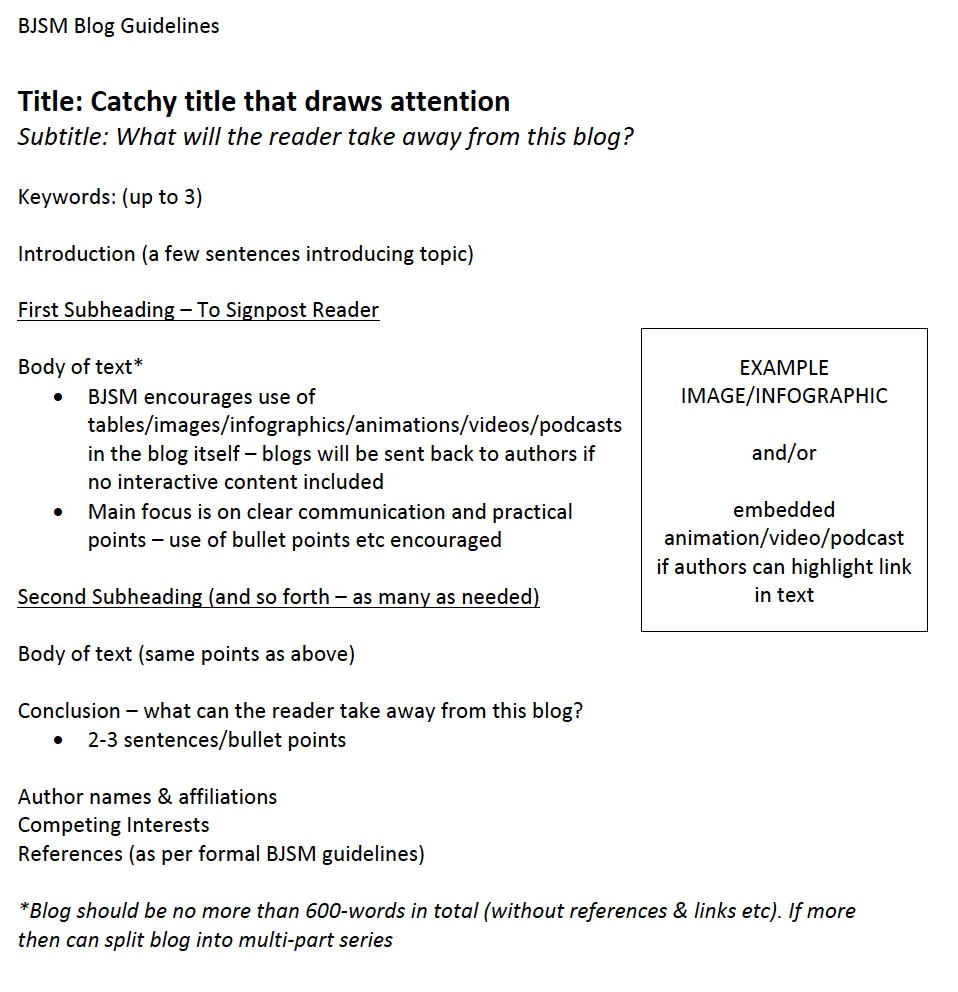 We will also be reaching out to the community and to leaders around the world for new content, with a real focus on knowledge translation. So if you have any ideas that you want to share with us, get in touch with us via our social media channels, or email us at bjsmblog@gmail.com (and steffangriffin@gmail.com if you have an urgent enquiry!) if you want go get involved!
Download the new format here: BJSM Blog Format 2.0
P.S – for some writing tips – you can check out a BJSM fave below!
(Visited 732 times, 1 visits today)