BJSM Friday Podcast #416 (2/2)
You'll love this episode as much as the record-breaking first of this duet. If you missed that one, you can listen to it here.
Nanette is a Chartered Psychologist and a Fellow of the British Association of Sport and Exercise Sciences. She took a break from writing the 4th edition of 'Psychology of Physical Activity" to speak with BJSM's outgoing Editor-in-Chief Karim Khan (@BJSM_BMJ).
In podcast 2 of 2 she discusses: The revolutionary physical activity and weight control intervention for men—Football Fans in Training. She revisits the topic of too much sitting—which is different to physical inactivity. Prof Mutrie argues that we promote the short-term benefits of walking to the public. "You will get a boost in your mood and you will sleep better by just having a 10-minute walk." That's how Coke promotes their product—it's not about promising long-term health benefits. What do you think about that? And she discusses 'outrunning a bad diet', weekend warriors and The Daily Mile.
Nanette Mutrie (@NanetteMutrie) has been Chair of Physical Activity for Health at the University of Edinburgh since July 2012. She directs the Physical Activity for Health Research Centre (PAHRC) in the Institute for Sport, Physical Education and Health Sciences.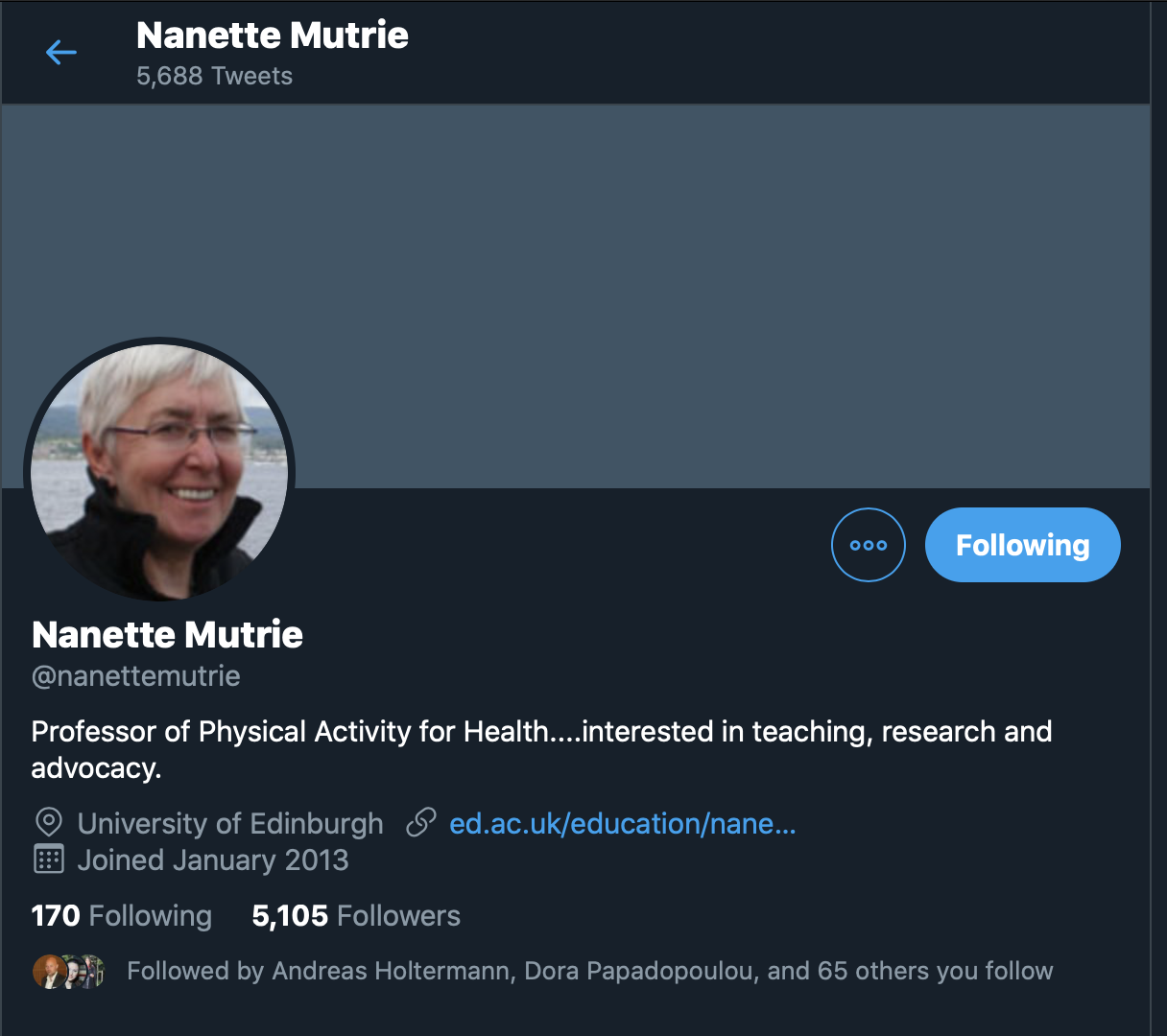 (Visited 315 times, 1 visits today)