Visualising BJSM papers – a BJSM blog series
By Adam Virgile @AdamVirgile
The infographic below is based on this BJSM Consensus Statement (Open Access): Copenhagen Consensus statement 2019: physical activity and ageing.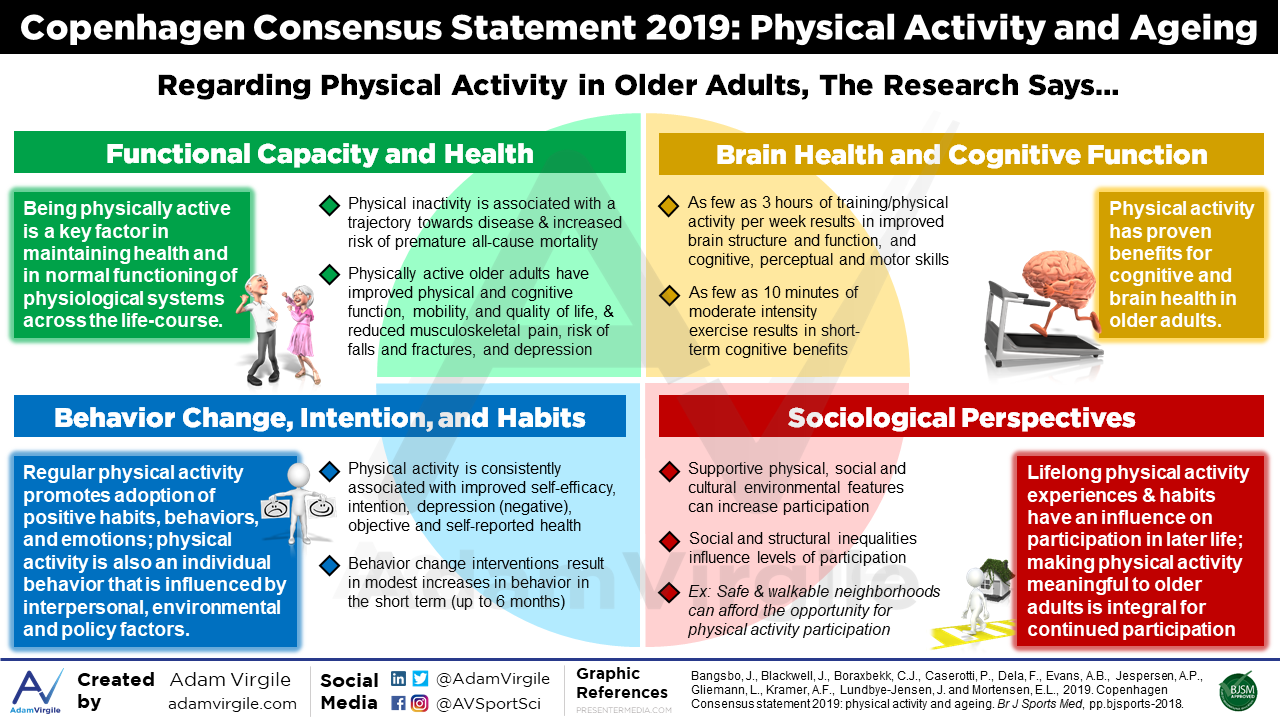 Other blogs in this series:
Wake up and smell the coffee! An infographic on the popular BJSM review.
Isometric exercise for acute pain relief: an infographic based on the BJSM Editorial.
Out-running 'bad' diets: beyond weight loss there is clear evidence of the benefits of physical activity.
Which criteria are used to clear patients to return to sport after primary ACL reconstruction? An infographic on the BJSM review.
(Visited 2,587 times, 1 visits today)