Interested, or working within #FootballMedicine? We'd suggest you get to Wembley for the end of April!
The Isokinetic Medical Group's annual #FootballMedicine conference returns to another iconic sporting arena in London having recently held at the Camp Nou in Barcelona. Wembley Stadium will host three days of top Sports Medicine CPD, this year looking outside the sport to see how others tackle hot topics in the field, with topics ranging from ACLs to Aussie Rules injuries.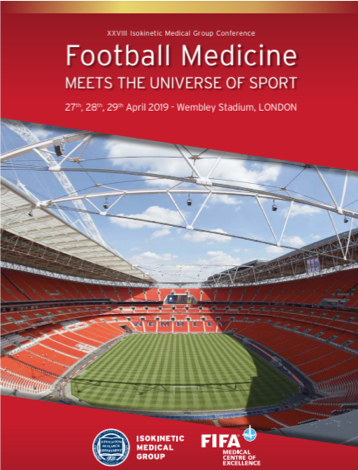 The BJSM social media team will be covering the event, but if you can't wait for your fix of #FootballMedicine, we've been able to catch up with someone who has first-hand experience of how the #FootballMedicine landscape has changed over the last few years. Professor Julian Redhead is an Emergency & Sports Medicine consultant in London, who combines his role as Medical Director of one of the busiest healthcare Trusts in London, with a long-standing role at Chelsea Football Club. In this short video, we hear how #FootballMedicine has changed over the last few years, its' current challenges, and top tips to those working in the field:
For information about the conference, you can find out more information here. We hope to see you in London at the end of April!
(Visited 651 times, 1 visits today)