By Lars Engebretsen MD, PhD.
Are you old enough to remember these orthopedic implants: GoreTex, Dacron, Polyester, Polypropylen, or carbon fibers? Let me remind you that these were not raincoats, mountaineering apparel or shoelaces— they were knee ligament substitutes!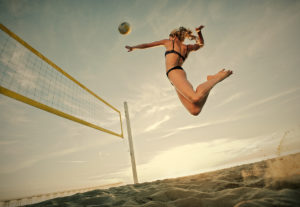 I am old enough to have tried these as substitutes for torn ACL or PCL, or augmentations for knee and ankle ligaments. The promise? Speedy return to sports. However, invariably it resulted in a shortened sports career.  The synthetic ligament had two end points: either early synovitis due to the knees reactions to the foreign body or worse, material failure of the synthetics and spreading of intraarticular particles resulting in catastrophic cartilage damage, bony erosions and eventually premature osteoarthritis
Why a blog about this now? I just returned from the ISAKOS (International Society of Knee Surgery and Orthopedic Sports Medicine) congress in Shanghai. 5000 surgeons from all over the world witnessed news in sports traumatology. Unfortunately they also listened and watched new talks, symposia and poster sessions on synthetics as ligament substitutes. In fact, the very first video demonstration – a highlight lecture – featured synthetics.
As in the late 70s and early 80s, the basic science evidence for graft substitutes is flimsy. The industry data is proprietary — unavailable for scientific discussions. The industry does not want to share among competitors. It goes beyond my understanding how the FDA and EU regulators can approve products without what I believe to be valid basic science. Very few, if any academic groups are doing research in this area. My anxiety is that we are repeating the mistakes of the 70s and 80s in our quest to achieve an early return to sports and prolonging some veteran careers veterans.
Perhaps there is a need for synthetic augmentation in some cases of multiligament injuries, but this use must be based on solid basic science. Biomechanical and molecular biology materials testing, small and large animal trials, and controlled, pilot studies for new materials are needed. Industry has a large responsibility for this if they are promoting synthetics ligament implants.
Remember, as sport medicine physicians our prime task is: Do No Harm! And I can tell you from personal experience — synthetic ligament substitutes have resulted in much harm and sorrow for our patients. Our task is to challenge industry to invest and publish basic science research in this field. Stay far away from synthetic ligament substitutes until this is accomplished!
****
Professor Lars Engebretsen has published over 400 articles and book chapters, with a citation index (H-index) of 56. He is among the world's most productive researchers. He uses clinical, epidemiological and basic science methods to address questions in the areas of general sports medicine, knee ligaments, cartilage as well as the prevention of sports injuries and illnesses.
He was inducted into the AOSSM Hall of Fame in July 2015 and became an ESSKA Honorary member in 2016 and an ISAKOS Honorary member in June 2017 . He received the Nordic Prize in Medicine in 2016.
(Visited 566 times, 1 visits today)