Association of Chartered Physiotherapists in Sport and Exercise Medicine blog series @PhysiosinSport
By Colin Paterson ,MSc PGCert (Ed) MCSP SFHEA RISPT
I recently presented at the Japanese Physical Therapy Congress in Saporro on the development of the International Federation of Sports Physical Therapy (IFSPT) competencies. Specifically, how we use them in the UK in relation to our Continuous Professional Development (CPD) pathway. I met with a variety of sports physical therapists in Japan, national committee members, the Lead Physical Therapist for TOCOG/Tokyo 2020 games to share knowledge and learn more about the professional context in Japan. These experiences spurred me to reflect on the specialty in the UK. Notably, the status and skill level of the profession and opportunities that exist in the UK- that others may take for granted.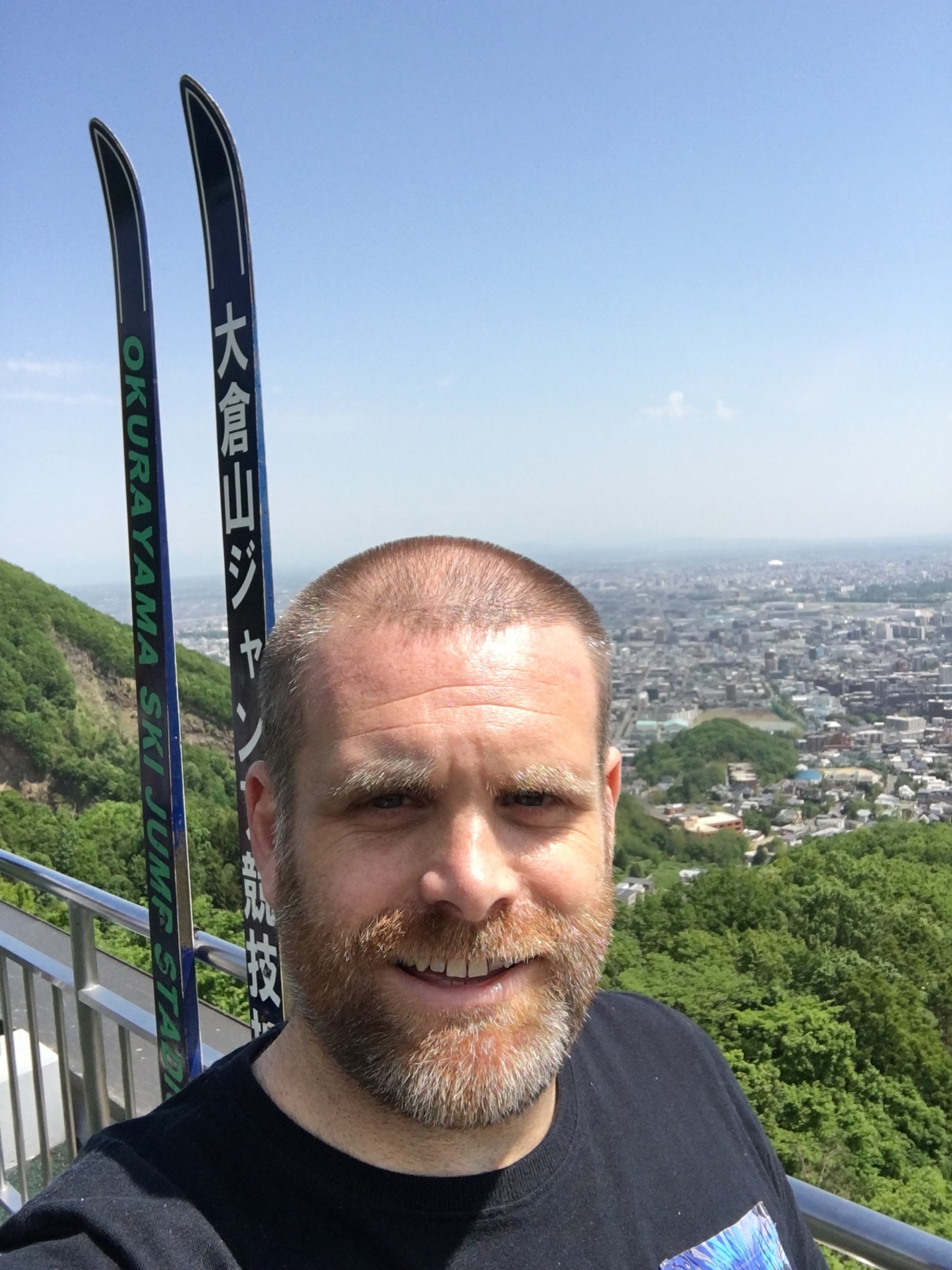 Broad and enriching scope of practice
In the UK, physiotherapists are autonomous, first contact health care professionals able to work in a number of environments: hospitals, private clinics, the community and the sports field. With extending skills and scope of practice, physiotherapists with appropriate training adopt skills and roles previously only undertaken by doctors. In sport these skills and experiences continually grow and develop. Sports physiotherapists work at all levels from aiding the patient with a chronic long term condition to exercise, to recreational weekend warrior athletes, to high level elite athletes. In the UK they are the 'go to' practitioner for sports injury management advice, rehabilitation and advice to optimise sporting performance unlike other countries where athletic trainers have a greater presence.
This scope of practice isn't the case in other countries where physical therapists are not always licensed to be a first contact practitioner, or work pitch side. They may not be able to use advanced skills or perform the trauma management role. UK sports (and exercise medicine) physiotherapists must not take this for granted. They must maintain the high reputation of the profession. Experienced physiotherapists also need to ensure a legacy by supporting new physiotherapists to work within the specialty to maintain its strong presence and reputation.
Organizational support networks
The UK sports Physiotherapy group, the Association of Chartered Physiotherapists in Sports and Exercise Medicine (ACPSEM), has always maintained strong UK links with other sporting bodies and also internationally with IFSPT and WFATT (athletic training group). This facilitates UK physios involvement in discussions, debates and information exchange – positioning us well to influence and implement best practice. The ACPSEM/UK was one of the first countries worldwide to have a sports physiotherapy CPD pathway based on the IFSPT competencies (IFSPT 2016. See Figure 1) when they were developed in 2004 (Bulley et al 2004). Only 8 countries now have an approved pathway for members to call themselves a Registered International Sports Physical Therapists, again something we shouldn't take for granted in the UK.
Part of my trip to Japan was to provide support and advice on their preliminary discussions about developing their own specialty pathway. The build up to the 2020 Olympic Games are motivation and an opportunity to negotiate change. The IFSPT sees mentoring and support, on an individual or wider scale as an important element of developing the specialty worldwide. The IFSPT competencies underscore the skills and knowledge required to be a sports physical therapist. They also promote what the profession can offer (by and for individuals, educators, and employers) and guide development. The journey from being a novice to expert requires more than years of experience. Research highlights the need for the development of critical reflection skills, deliberate action/practice, organised and varied knowledge, and having a patient centred focus (Paterson and Chapman 2013. Higgs et al 2008. Jensen et al 2006. Edwards and Jones 2007). When did you last look at the competency document and reflect on your skills and development?!
Standing on the shoulders of giants
Personally I would like to thank all those sports physiotherapists who have impacted me, mentored me and provided me with opportunities to develop and learn. I am not sure I have thanked them enough. Have you thanked your mentors? UK sports physiotherapists must thank the work of the current ACPSEM committee and also all those members of previous executive and regional committees who have put in the hours to develop and provide the opportunities that currently exist for sports physiotherapists. The status we have as a profession and Physiotherapy specialty is taken for granted by some, but it has been earned.
Still, there is always more to be done and developed.
Reflecting back and aspiring forward
I will finish by asking you to take a moment to reflect on your career to date; how have you got to where you are? What/who are your influencers? Are you providing opportunities for others? Can you call yourself a registered international sports physical therapist?
We all have a role to play in maintaining the strong reputation and skill level of sports physiotherapists in the UK and globally. This involves promoting what we can offer and looking to make developments where appropriate. What capacity do you have to contribute? I will leave you with one last question to reflect on: do you take the sports physiotherapy specialism for granted?
References
Bulley, C., Donaghy, M., Coppoolse, R., et al (2004) Sports Physiotherapy Competencies and Standards. Sports Physiotherapy for All Project.(online) available at http://ifspt.org/wp-content/uploads/2012/04/SPTCompetenciesStandards-final-draft.pdf (accessed 07.07.16)
Edwards, I and Jones MA 2007 Clinical reasoning and expert practice. In: Jensen GM, Gwyer J, Hack LM, Shepard KF 2007 Expertise in PhysicalTherapy Practice,2nd edition.
Higgs, J., Jones, M.A., Loftus, S and Christensen, N 2008. Clinical Reasoning in the Health Professions. 3rd Edition. London. Butterworth Heinemann
IFSPT 2016 www.ifspt.org (accessed 27.7.16)
Jensen, G.M., Gwyer, J., and Hack, J 2006. Expertise in Physical Therapy Practice. 2nd Ed. Elsevier, St Louis
Paterson, C and Chapman, J 2013. Enhancing skills of critical reflection to evidence learning in professional practice. Physical Therapy in Sport. 14(3); 133-138
***************************
By Colin Paterson MSc PGCert(Ed) MCSP SFHEA RISPT, Senior Lecturer (Physiotherapy) Brighton University. UK, Member of the IFSPT Registration Board. Chair of the ACPSEM UK
(Visited 1,262 times, 2 visits today)