The Department of Physical Therapy, School of Health Sciences at High Point University announces a search for a research-focused faculty member. The Department of Physical Therapy at High Point University offers all of the resources of a research-intensive institution with none of the stress!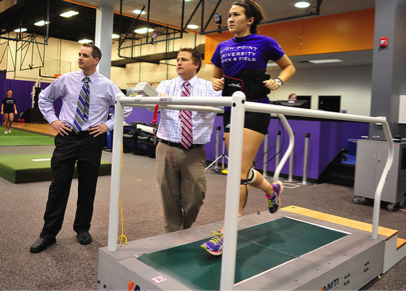 We are currently housed in the Human Biomechanics and Physiology Laboratory, a 13,000 square foot facility including 24, 3D motion capture cameras strategically placed to include coverage of the court and turf functional areas, an environmental chamber, metabolic carts, a forceplate treadmill, wet lab, and a DEXA scanner.
The faculty is a close-knit, collaborative group that is both accomplished and highly productive. We are proud to be expanding in 2017 with the addition of classrooms, an anatomy lab, a pro bono clinic, a low field MRI, and additional research space.
High Point University's 320-acre campus is located in High Point, North Carolina, USA and forms part of the Triad region with the cities of Greensboro and Winston-Salem. US News & World Report annually ranks the university as a #1 regional college in the South.
Interested parties should contact the Department Chair, Professor Eric J Hegedus:
Via phone: 336-906-2133
or
Via email: ehegedus@highpoint.edu
(Visited 781 times, 1 visits today)