Researchers and clinicians interested in Patellofemoral Pain have two unique opportunities to strengthen the relationships that drive research evidence to support clinical practice, learn, and advance knowledge: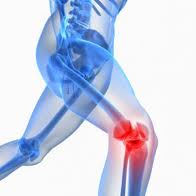 4th International Patellofemoral Pain Research Retreat, Manchester, September 2, nd 3rd and 4th, 2015
The Research Retreat

is a gathering of scientists who meet every two years to present new research findings and review the science regarding patellofemoral pain. If you are a researcher or a clinician interested in PFP research, you will not want to miss this event.
2nd International Patellofemoral Pain Clinical Symposium, Preston, Sept 5th, 2015
The Clinical Symposium, Unravelling Patellofemoral Pain, features latest research and consensus statements, lively debates, small group workshops with world leaders. It is designed for clinicians who are treating patients with patellofemoral problems. Gain clinical expertise through better understanding of the mechanisms causing pain latest management strategies.
At both events, attendees will learn from leaders in the field, expand their networks, and hopefully develop new collaborations to ensure future research remains at the cutting edge informing clinical practice.
Space is limited so register now.
For more information go to: http://www.uclan.ac.uk/conference_events/International_patellofemoral_pain_research_retreat_and_clinical_symposium.php
#iPFP2015
(Visited 337 times, 1 visits today)