Zuzana Machotka (@drzuzi) takes a look at the literature on postgraduate studies in Physiotherapy.
Evolution of physiotherapy education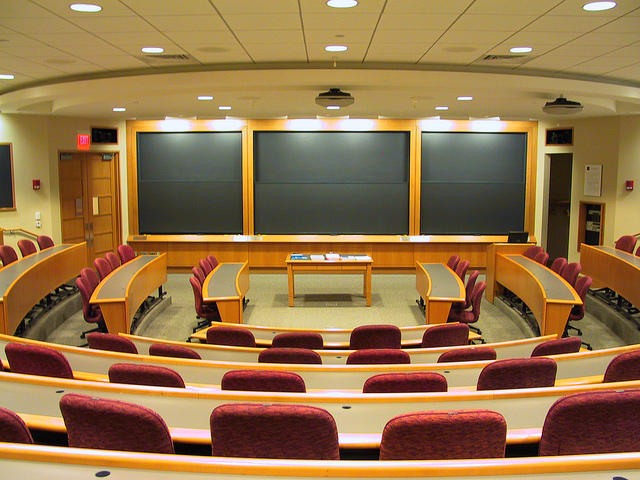 Physiotherapy education has changed dramatically over the past century. Initially taught in colleges and hospitals, Physiotherapy Studies were predominantly skill-based and clinically-focussed. Physiotherapy soon became a university degree and adopted a clinical science framework.(1, 4) Graduate physiotherapy students are now equipped with a broad range of knowledge and skills and are increasingly contribute to healthcare politics and health promotion, update clinical skills and stay abreast of current research trends.(1)
Professions develop in response to practice and society needs.(4) For physiotherapists, this means greater accountability for individual practices, refinement of knowledge and skill and greater acknowledgement of evidence based practice.(5-7) Postgraduate programs have played an important role in the development of the Physiotherapy Profession and have become increasingly accessible around the world. The focus of postgraduate coursework in Physiotherapy is threefold: to increase knowledge, improve clinical reasoning skills and help students become educated consumers of research.(6, 8, 9)
A UK-based qualitative study explored the perspectives of masters level physiotherapists and who had continued in clinical practice after graduation.(6)The study found that graduates viewed their experiences as 'life changing' and 'career changing'. They reported increased motivation, an increased desire to participate in self-directed learning and were better equipped to critically judge their own performance. Combining newly developed skills with an existing skillset was perceived as a major benefit of undertaking a master's program. The development of critical thinking skills and knowledge of research methods made graduates more confident in the workplace, improved their ability to deal with complex clinical scenarios and resulted in enhanced career opportunities. Graduates also reported a greater awareness of patient's values and a greater ability to educate patients; qualities recognised as attributes of expert clinicians.(10) Other expert attributes described by the graduates include greater efficiency with time, increased ability to practice patient-centred rather than disease-focused care, regular reassessment of objective and subjective data, greater emphasis on documentation, and the ability to predict patient outcomes.(5, 10, 11)
There are a number of benefits associated with postgraduate physiotherapy education:
Sports physiotherapy postgraduate studies
Sports physiotherapy combines musculoskeletal physiotherapy and an athlete management approach. This approach brings together multiple stakeholders including sporting clubs and administrators, coaches, the athletes themselves and their family. Postgraduate sports physiotherapy programmes encourage greater critical evaluation and use of evidence based principles to support clinical reasoning and justify management. Postgraduate sports physiotherapy programs follow an athlete management approach by offering supervised clinical practice by experts in the field.(17, 18) A recent study found that the most powerful learning experience during a postgraduate program was being directly observed by a mentor while interacting with patients and being provided with feedback of performance.(9) Mentoring allowed students to understand how to critically analyse their own practice and knowledge base.
National regulatory bodies and other authorities require information to monitor the quality of service provisions, especially when teams travel internationally.(18) Employers of sports organisations, health centres and the leisure industry benefit from recognition of higher learning and education and can gain greater confidence in the clinician.
Less barriers and more awareness needed
Government and public awareness of the availability of further education can increase confidence and possibly the need for higher remuneration to acknowledgement increase in knowledge and clinical skill base. However there are a number of key barriers to the uptake of postgraduate study:
Postgraduate education continues to be taken up by the minority.(12) One of the major barriers to enrolment in postgraduate studies is a lack of awareness of the programs that are available. With an increasing number of postgraduate programs on offer to physiotherapists in the field of sports physiotherapy we believe it is timely to feature a selection of these programs and highlight their various formats.
**************************************
For related material see our previous blogs from our undergraduate perspective blog series, where we've heard from two physiotherapists and a doctor about undertaking a MSc in Sports and Exercise Medicine. 
References
Hunt A, Adamson B, Higgs J, Harris L. University Education and the Physiotherapy Professional. Physiotherapy. 1998;84(6):264-73.
Coomarasamy A, Khan KS. What is the evidence that postgraduate teaching in evidence based medicine changes anything? A systematic review. BMJ. 2004;329(7473):1017.
Sackett DL. Evidence-based medicine. Seminars in Perinatology. 1997;21(1):3-5.
Warren SC, Pierson FM. Comparison of Characteristics and Attitudes of Entry-Level Bachelor's and Master's Degree Students in Physical Therapy. Physical Therapy. 1994;74(4):333-48.
Jull GA, O'Sullivan P. The future for postgraduate specialty clinical course work masters programs in Australia. The Australian journal of physiotherapy. 2006;52(2):75-6.
Stathopoulos I, Harrison K. Study at Master's Level by Practising Physiotherapists. Physiotherapy. 2003;89(3):158-69.
Jones S, Bellah C, Godges JJ. A Comparison of Professional Development and Leadership Activities Between Graduates and Non-graduates of Physical Therapist Clinical Residency Programs. Journal of Physical Therapy Education. 2008;22(3):85-8.
Sran MM, Murphy S. Postgraduate physiotherapy training: interest and perceived barriers to participation in a clinical master's degree programme. Physiotherapy Canada Physiotherapie Canada. 2009;61(4):234-43. Epub 2010/09/03.
Petty NJ, Scholes J, Ellis L. Master's level study: learning transitions towards clinical expertise in physiotherapy. Physiotherapy. 2011;97(3):218-25. Epub 2011/08/09.
Jensen GM, Shepard KF, Gwyer J, Hack LM. Attribute Dimensions that Distinguish Master and Novice Physical Therapy Clinicians in Orthopedic Settings. Physical Therapy. 1992;72(10):711-22.
O'Sullivan P, Jull G. The future for postgraduate specialty clinical course work masters programs in Australia. -editorial. Australian Journal of Physiotherapy. 2006;52(2):75-6.
Gosling S. Physiotherapy and Postgraduate Study. Physiotherapy. 1997;83(3):131-5.
Gosling S. Physiotherapy and Postgraduate Study. Physiotherapy. 1999;85(3):117-21.
Glover P, Bulley C, Howden S. Influences on physiotherapists when deciding to study at Masters level: An exploratory study. Advances in Physiotherapy. 2008;10(1):14-20.
Beeston S, Rastall M, Hoare C. Factors Influencing the Uptake of Taught Master's Programmes Among Physiotherapists. Physiotherapy. 1998;84(10):480-6.
Green A, Perry J, Harrison K. The influence of a postgraduate clinical master's qualification in manual therapy on the careers of physiotherapists in the United Kingdom. Manual Therapy. 2008;13(2):139-47.
Phillips N. Postgraduate specialisation in sports physiotherapy–academic or clinical expertise? Physical therapy in sport : official journal of the Association of Chartered Physiotherapists in Sports Medicine. 2009;10(3):83. Epub 2009/07/21.
Bulley C, Donaghy M. Sports physiotherapy competencies: the first step towards a common platform for specialist professional recognition. Physical Therapy in Sport. 2005;6(2):103-8.
Zuzana Machotka (@drzuzi) is a Clinical Researcher at the International Centre for Allied Health Evidence at the University of South Australia, a Physiotherapist at Olympic Park Sports Medicine Centre in Melbourne and an Anatomy Facilitator in the Physiotherapy Department at Monash University. Her clinical interests include the management of pelvic and hip dysfunction. Zuzana travels with the Australian Paralympic ski team and is a physiotherapist for an Australian rules football team in Victoria, Australia.
(Visited 2,067 times, 1 visits today)