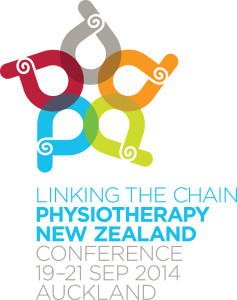 A guest blog by Physiotherapy New Zealand.
The Physiotherapy New Zealand conference September 19 – 21, promises three full on days of cutting edge research, learning and development for physiotherapists.
Keynote presentations from international leaders:
Professor Karim Khan (QATAR/CANADA): Physiotherapy IS effective: Why aren't the general public and doctors as aware as they should be? What can physiotherapists do to promote the profession?
Matthew Brick (NEW ZEALAND), orthopaedic surgeon: improving outcomes from rotator cuff surgery.
Alison Grimaldi (AUSTRALIA): looking at what's new in the management of hip tendinopathies
Professor Peter McNair (NEW ZEALAND): Enhancing muscle strength and endurance during rehabilitation
Embedded Workshops
Free with the purchase of a three-day pass are eight embedded workshops. Topics vary from advanced taping for sports and musculoskeletal conditions by Maria Constantinou (AUSTRALIA), to issues related to women's health by Diane Lee (CANADA).
The conference also offers four pre and post workshops*:
Diane Lee: New perspectives from the integrated systems model for understanding the relationships between the thorax and pelvis.
Alison Grimaldi: Understanding tendinopathies of the hip and pelvis.
Kylie Hill (AUSTRALIA): Assessment and exercise prescription in the acutely unwell patient.
Thomas Lundeberg (SWEDEN): How do I differentiate between different causes of musculoskeletal/neuropathic pains; an assessment perspective.
*These workshops are priced separately from the conference.
In sum, the three-day event includes:
More than 25 invited speakers
Embedded workshops
Up to 21 CPD hours
Dedicated streams for clinical areas
Discussion forums
A trade exhibition.
For more information or to register online please visit: www.physiotherapy.org.nz/conference
(Visited 111 times, 1 visits today)