By Dr James Thing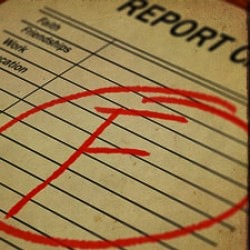 There has been plenty of discussion lately on the topic of sports concussion and its mismanagement at an elite level. This was most recently and infamously highlighted when Hugo Lloris was allowed to continue playing for Tottenham after a period of clear loss of consciousness following a traumatic collision with an opponent.
In addition to this a recent $765 million out-of-court NFL settlement has prompted other sports to raise their game and introduce new standards of management for players with suspected concussion, however concussion diagnosis and management at a paediatric level in the UK remains worryingly inadequate.
In the UK there are, to my knowledge, no specific referral pathways or specialised clinic services for young individuals who have sustained a sport-related concussive injury.
By comparison the US has widely and wisely invested in concussion management for adolescent athletes, ensuring that young brains are closely monitored and optimally protected.
I recently travelled to the Sport and Exercise Medicine Department at Boston Children's Hospital where I observed the true scale of attention currently being offered to young concussed athletes.
The clinic was set up in 2007 in response to the growing number of sport-related paediatric concussion presentations.  The clinic is available to local children aged 8 and over and caters for the broader Massachusetts area, covering 1.04 million 5-18 year old's [2].
The clinic receives over 1000 new referrals per year, and deals with mostly complex or prolonged concussive cases [1].  The clinic integrates successfully with local schools and colleges in the Massachusetts area, enhancing effective communication and facilitating requests for school absences and 'accommodations' as required.  The state is enviably designed for concussion management with almost every school or college employing an athletic trainer who is able to undertake baseline computerised neurocognitive testing (most commonly ImPACT) in 95% of educational establishments [1].
This structure offers the clinician a huge advantage as they can easily access baseline test reports and make an informed and evidence based decision regarding return to play for the individual.
The clinic has standardised the management for adolescent athletes with concussion and relies on self-developed clinical protocols to facilitate optimal outcomes, utilising a team of experienced psychologists, neuro-psychologists, athletic trainers, psychiatrists, neuro-radiologists and research coordinators.
Numerous research articles have stemmed from the novel clinic, helping to shape the care of paediatric concussion around the globe.  The clinics provide the perfect environment for research generation, which has recently focused on predictors of symptom duration in paediatric concussion [3], the prevalence of undiagnosed concussion in paediatric athletes [4] and the use of computerized neurocognitive testing in sport-related paediatric concussion [5].
In the UK at present there is no standardisation of management for paediatric athletes suffering from concussion.  Management depends on the individual clinician's understanding and interest in sports concussion.  Algorithms do not exist and treatment is generally delivered on an ad hoc basis.
It is now time to resolve this issue by establishing specialist services and starting to provide the necessary care that our young athletes deserve.
References
[1] Verbal correspondence with Dr William Meehan, Director, Sports Concussion Clinic, BCH SEM Dept.
[2] US Department of Commerce/US Census Bureau, State and County QuickFacts: Massachusetts.
http://quickfacts.census.gov/qfd/states/25000.html
[3] Eisenberg MA, Andrea J, Meehan W, Mannix R. Time interval between concussions and symptom duration. Pediatrics. 2013 Jul;132(1):8-17.
[4] Meehan WP 3rd, Mannix RC, O'Brien MJ, Collins MW. The prevalence of undiagnosed concussions in athletes. Clin J Sport Med. 2013 Sep;23(5):339-42.
[5] Meehan WP 3rd, d'Hemecourt P, Collins CL, Taylor AM, Comstock RD. Computerized neurocognitive testing for the management of sport-related concussions. Pediatrics. 2012 Jan;129(1):38-44.
********************************************
Thanks to Drs William Meehan, Michael O'Brien, Pierre d'Hemecourt, Andrea Stracciolini and Michael Beasley at Boston Children's Hospital.
Dr James Thing is a final year Sport and Exercise Medicine registrar with an interest in paediatric sports medicine and concussion.  He provides match day cover at Harlequins Rugby Club and Cranleigh School.  He was awarded the Bauerfeind travel fellowship, which funded his trip to Boston.
(Visited 526 times, 1 visits today)