By Simon Rosenbaum and the Keeping the Body In Mind (KBIM) Team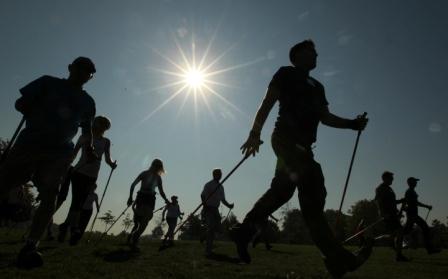 The terms obesity, type II diabetes and cardiovascular disease are usually associated with general practitioners, and the specialties of endocrinology and cardiology. Recently however, mental health clinicians have taken up the fight against lifestyle-related non-communicable diseases, given the growing body of evidence highlighting the substantial disparity in physical health outcomes between people with a serious mental illness, and the general population.
People with a serious mental illness (e.g. schizophrenia, bipolar disorder) suffer from a reduced life expectancy of between 15 to 25 years, primarily due to preventable cardiovascular disease. Rates of smoking are 3 times the general population, with the prevalence of diabetes (2 times), hyperlipidaemia (5 times) and overweight and obesity (2 times) significantly higher among people with mental illness. These substantial inequalities have been referred to as a 'human rights issue', and reflect a failure of policy coupled with a history of neglect regarding the physical health of people with established mental illness.
Psychiatrist, Dr Jackie Curtis (Australia) and retired General Practitioner, Dr David Shiers (UK), together with a group of international colleagues have recently challenged this accepted inequality, to encourage mental health clinicians to address both the mental AND physical health of their patients. Through the publication of the Healthy Active Lives Declaration (HeAL), which outlines ambitious five-year targets, the HeAL principles call for a world where people with serious mental illness have parity of life expectancy, as well as expectations of life, as their peers without mental illness.
Among the five-year targets are:
90% of those experiencing a serious mental illness receive advice on topics such as healthy eating, tobacco and substance use, and the detrimental effects of sedentary behaviour,
75% gaining no more than 7% of their pre-illness weight, two years after initiating antipsychotic treatment, known to be a contributing factor to clinically significant weight gain.
In addition to the HeAL Declaration, Dr Curtis and colleagues designed a clinical algorithm to ensure that adequate screening, prevention and intervention strategies targeting antipsychotic-induced metabolic abnormalities and cardiovascular risk factors are implemented. The UK Lester Adaptation is also freely available.
The potential role of physical activity and exercise in reducing the burden of physical ill-health has been recognised, with a target to achieve more than 50% of those experiencing a psychotic illness engaged in age-appropriate physical activity (e. g. at least 150 minutes per week of moderate intensity).
Based on the HeAL principles, and our knowledge of how exercise works for preventing lifestyle related cardiovascular disease, physiotherapists, exercise physiologists and the entire multi-disciplinary mental health team have an obligation to ensure patients with serious mental illness have adequate access to safe, evidence-based exercise programs as a component of usual care, as lives quite literally, may depend on it.
For more information on the role of physical activity in mental illness see:
http://www.rcpsych.ac.uk/healthadvice/treatmentswellbeing/physicalactivity.aspx
http://www.youtube.com/watch?v=BDg1uOCss2M
http://www.ncbi.nlm.nih.gov/pubmed/24236701
*************************************************************
 Simon Rosenbaum is a PhD Candidate at the George Institute for Global Health, Bondi Community Centre, University of New South Wales
(Visited 422 times, 1 visits today)