By Dr Rhodri Martin (@rhodmartin) and Bryn Savill (@BrynSavill)
Wales – An inactive nation
The physical inactivity pandemic is none more evident than here in Wales. The Welsh Health Survey 2012 reports that 71 percent of the population are not doing at least 30 minutes of moderate intensity physical activity, on five or more days a week. Considering the inaccuracy of self reported physical activity we can safely assume that the levels of inactivity are indeed far greater than those published 1. Furthermore, and even more worrying, is that in 2007 Wales topped the European chart for having the most unfit schoolchildren2. This is truly a worrying statistic, and one that requires immediate action to rectify given the dramatic impact this will have on the health of the future population3.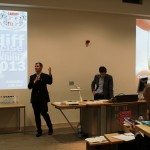 Cardiff Exercise Medicine Symposium 2013 (@CardiffExMed)
Despite these depressing statistics, there is however, much reason for optimism. There is a very proactive physical activity movement here in Wales, with individuals focused on reversing the downward trend in physical activity levels. This was exemplified by the recent inaugural Cardiff Exercise Medicine Symposium. Policy makers, healthcare professionals, academics, exercise professionals and students from all over the world looked at ways in which we can address the physical activity pandemic, as well as novel ways in which we can use exercise in the treatment of disease.
Eminent international speakers inspired over 250 delegates, instigating lively debates and exchanges of ideas and experiences from around the world. The symposium brought together academic researchers with health and exercise professionals and provided a platform to help drive forward exercise medicine, and in particular excellence in this new specialty here in Wales.
Despite its small geographical size, Wales is extremely fortunate to have a wealth of expertise in Exercise Medicine. During the 'Exercise Medicine in Wales session' we had speakers from several of the leading Welsh Universities highlighting their exercise related research. The application of their work via enthused healthcare and exercise professionals here in Wales will help drive this specialty forward both nationally and internationally.
Delegate breakdown from the Cardiff Exercise Medicine Symposium 2013: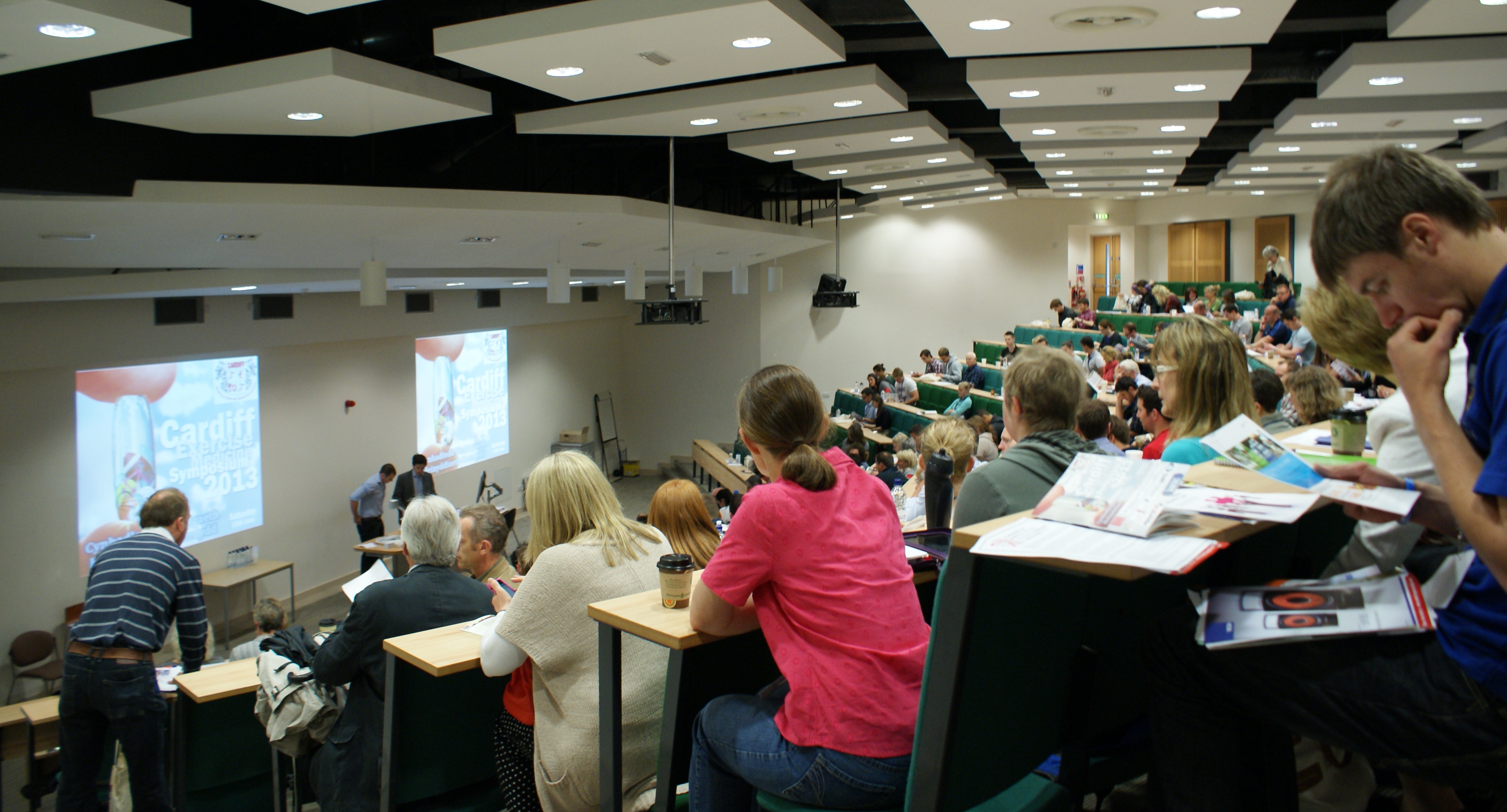 31% Sport Scientists
26 % Students (medical, physiotherapy and sport science)
25% Exercise Specialist (including Cardiac Rehabilitation, Fitness Instructors, Exercise Referral etc.)
16% Physiotherapists
14% Doctors
6% GPs.
Where is Wales leading the way in Exercise Medicine?
Wales has huge potential to drive forward excellence in the speciality of exercise medicine. We already have an established National Exercise Referral Scheme in Wales that delivers exercise interventions throughout the country. Devolution has provided the Welsh Assembly Government with an opportunity to focus on physical inactivity via the legislative route and we should hopefully see the approval of an Active Travel Bill in October 2013, which will ensure that local authorities continuously improve routes for pedestrians and cyclists and consider their needs during new developments. Furthermore, there has been a significant drive to improve physical activity education at both an undergraduate and a postgraduate level in Wales. Undergraduate medical education curricula in Wales now incorporate physical activity, and at postgraduate level a new online resource has been created as an education tool for healthcare professionals.
Wales Exercise Medicine Symposium 2014
In 2014 we hope to build on the strong foundations laid down at Cardiff in 2013 and we look forward to welcoming you all to Wales for the 2014 symposium. Stay tuned for more information.
 References
1. Dyrstad SM, Hansen BH, Holme IM, Anderssen SA.Comparison of Self-reported versus Accelerometer-Measured Physical Activity. Med Sci Sports Exerc. 2013 June 20 (Epub ahead of Print)
2. Tomkinson GR, Olds TS (eds): Pediatric Fitness. Secular Trends and Geographic Variability. Med Sport Sci. Basel, Karger, 2007, vol 50, pp 104-128
3. Blair SN, Kohl HW, III, Paffenbarger RS, Jr, Clark DG, Cooper KH, Gibbons LW. Physical Fitness and All-Cause Mortality: A Prospective Study of Healthy Men and Women. JAMA. 1989;262(17):2395-2401.
***************************************
Bryn Savill and Rhodri Martin were co-organisers of Cardiff Exercise Medicine Symposium 2013
(Visited 282 times, 1 visits today)