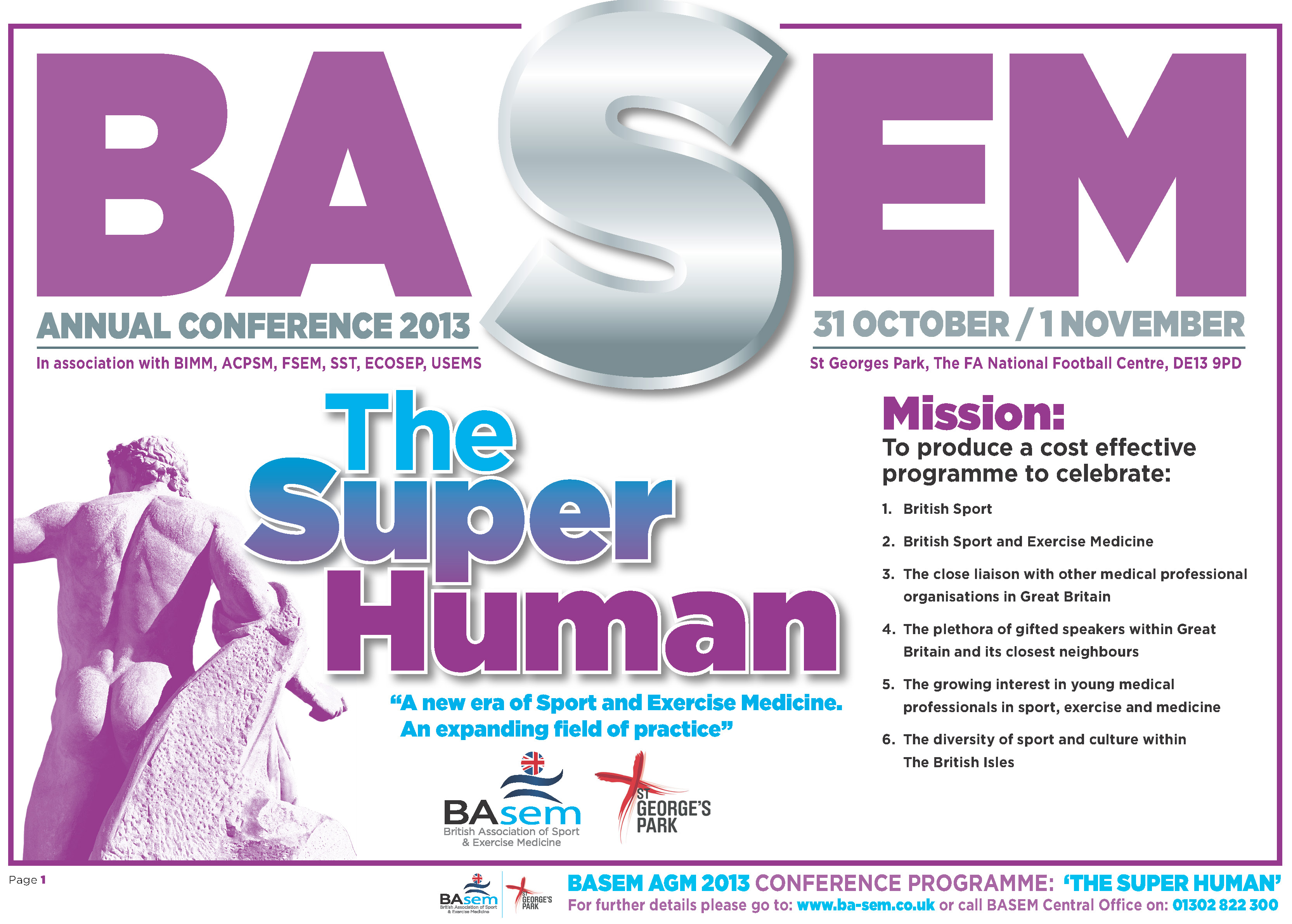 BASEM 2013 is a 'not-to-miss' event for clinicians interested in sport and exercise medicine & physiotherapy. A great forum for physiotherapists, sports therapists and doctors, the packed program is full of practical sessions and opportunities for networking and discussion. See full program details HERE. What's more, it will be at the impressive new venue of St. Georges Park.
"The theme of the conference is focused on a new era for BASEM and the specialty of SEM with 'an expanding field of practice'. The programme contains scientific evidence based material as well as empirical data, experience and anecdotes. Time keeping will be strict to ensure that the discussion sessions are respected and lead to constructive interaction and debate."
Check out the BASEM website for more details.
(Visited 347 times, 1 visits today)