Fortnightly we invite a colleague to share a clinical tip with our community. Today, Karsten Hollander, a BOSEM Associate Editor, is on the stage.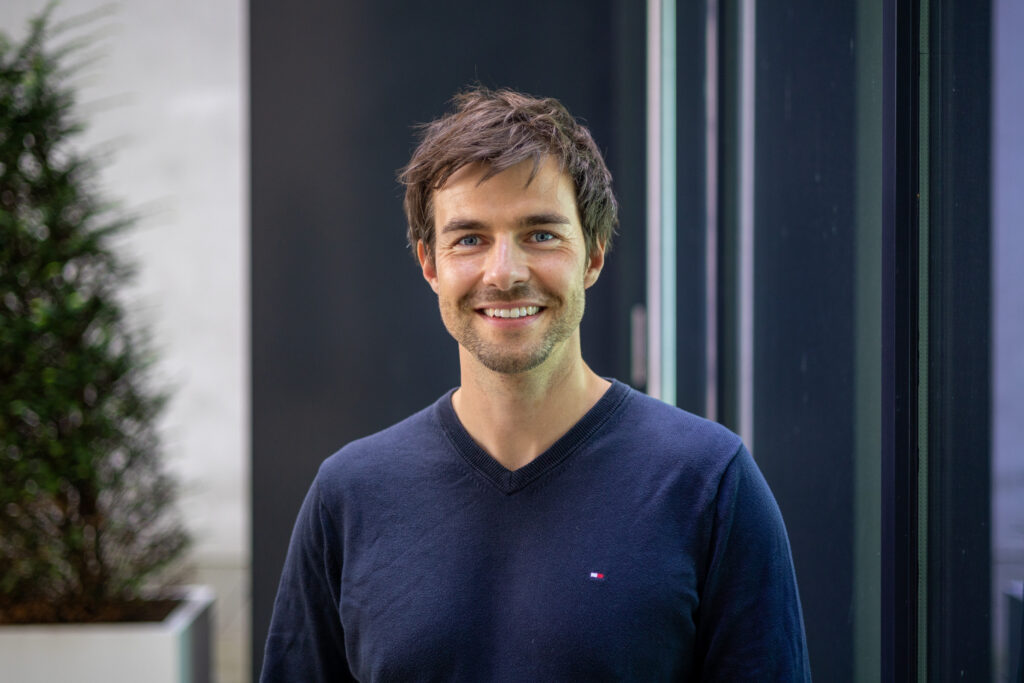 Who are you? 
I am a Professor for Sports Medicine (MD, PhD) and the director of the Institute of Interdisciplinary Exercise Science and Sports Medicine at MSH Medical School Hamburg, Germany. Furthermore, I work as a team physician for several German national teams in endurance sports (middle distance, long-distance and marathon runners, race walkers and cross-country skiers). My research interests lie in running biomechanics, injury epidemiology and prevention.
What clinical tips would you like to share with the community?
There are three tests that I like to incorporate into the clinical exam of an (injured) runner:
1) Single leg squat: Ask the patient to execute a single leg squat and try to determine the movement of the lower leg in conjunction (knee, hip, pelvis, foot, and ankle). This is a great test to look for dynamic alignment, including proximal (hip) and distal (foot/ankle) deficits.
2) Calf raises: Ask the patient to execute calf raises, first bipedal and if possible single leg calf raises. Look at the quality of movement and endurance (how many can the runner perform). This is a great test to understand the plantar flexor capacity as well as the movement of the Achilles tendon.
3) Single leg hops: Ask the patient to jump and land on one leg. This test can be considered as a screening test for bone stress injuries.
Where does it come from?
During my PostDoc at Harvard Medical School/Spaulding National Running Center, Cambridge, MA, USA, I had the honour to spend many hours in the clinic with my mentor Adam Tenforde, MD. Dr Tenforde is an Associate professor of Physical Medicine and Rehabilitation at Harvard Medical School and was a very talented All-American long-distance runner before going to Stanford University School of Medicine. I learnt a lot from him regarding clinical decision making and taking care of (injured) runners. In his philosophy, running consisted of these three above mentioned tasks: Single leg squats, single-leg calf raises and single-leg hops. If you want to run, for example, 12k, you have to repeat these movements about 10,000 times and should be able to execute them well also in a fatigued state.
What is its scientific evidence, if any?
Overall, there is only very little scientific evidence on these tests. For the single-leg squat test, one study assesses the dynamic knee valgus compared to landing (Ugalde et al., 2015) and one looking at the correlation of single-leg squats and frontal plane kinematics while running (Rees et al. 2019). Unfortunately, there is no evidence about its capacity to predict the risk for running-related injuries or its importance in the rehabilitation of the injured runner. But – as we all know – the "absence of evidence is not evidence of absence", and we will hopefully see more research in this field coming out in the future.
References
Ugalde V, Brockman C, Bailowitz Z, Pollard CD. Single leg squat test and its relationship to dynamic knee valgus and injury risk screening. PM R. 2015 Mar;7(3):229-35; quiz 235. doi: 10.1016/j.pmrj.2014.08.361. Epub 2014 Aug 8. PMID: 25111946.
Rees D, Younis A, MacRae S. Is there a correlation in frontal plane knee kinematics between running and performing a single leg squat in runners with patellofemoral pain syndrome and asymptomatic runners? Clin Biomech (Bristol, Avon). 2019 Jan;61:227-232. doi: 10.1016/j.clinbiomech.2018.12.008. Epub 2018 Dec 14. PMID: 30634094.
(Visited 129 times, 1 visits today)