The obvious excitement of the news that the Medicines and Healthcare products Regulatory Agency has approved the Pfizer/BioNTech vaccine for covid-19 for rollout in the UK, coupled with the minor-key drama of the government passing its reviewed "Tiers" restrictions in the face of a good-sized rebellion of its own backbench MPs, could be seen to provide enough NHS news for many people.
Four other points of real, if medium-term, significance have also taken place in the past ten days, however.
Towards social care reform (very, very slowly)
The first of these was Chancellor Rishi Sunak's one-year Comprehensive Spending Review. Its provision of an additional £3 billion more for NHS had been extensively trailed in the media beforehand, but the factor with greater medium-term salience was the lack of action on social care.
Readers of The BMJ with long memories will remember that the prime minister promised on his election as Conservative Party leader that "we will fix the crisis in social care once and for all with a clear plan we have prepared to give every older person the dignity and security they deserve."
Since then, the Government's social care reform plans have been notable by their absence. It is an absence to which we may need to accustom ourselves, to judge from the language in the Chancellor's statement and accompanying documents. 
While Sunak equalled the £1 billion increase (mostly to be raised through increases in local Council Tax precepts) provided in 2019, the issue of bringing forward durable proposals (let alone the £4.4 billion funding boost that experts concur is the minimum the sector needs to avoid further decline) has, once again, been fudged to such a degree that it may now be time to raise the rate of the sugar tax.
The Treasury's CSR documents merely promised proposals on social care reform "next year"—the year being unspecified, of course. Richard Sloggett of Policy Exchange, the former special advisor to Matt Hancock, the secretary of state for health and social care, observed on Twitter that this "looks like a downgrading of ambition … the phrase used today. 'In the longer term, the government is committed to sustainable improvement of the adult social care system and will bring forward proposals next year' feels like a significant shift away from full reform."
Readers of The BMJ know that demand pressure on the NHS is significantly exacerbated by the lack of availability and affordability of social care packages for many people in hospital who are medically well enough to leave hospital, yet unable to safely return to their own homes.
It seems we must wait some more for the unfinished business of social care reform.
More money negotiations ahead
One of the principal advocates of an improved deal for social care has been NHS England's chief executive, Simon Stevens. Speaking last week at the "NHS Reset" conference, Stevens outlined the unfinished nature of the funding settlement that will be required to deal with the totality of covid-19's impact on the health and care system.
Stevens said, "what we have agreed with the government is that they are putting in the extra funding for some of these new health needs next year, over and above the Long Term Plan, and they are working with us on identifying what the extra Covid costs look like going into the next financial year 2021-22, but the truth is, there's still quite a lot of uncertainty about what those costs will be, and so we think we agree with them that it makes more sense to answer that question earlier in the New Year".
This suggests that there will be intense NHS-Treasury negotiations, privately and probably also across the media, as we approach the budget in March 2021.
NHS redisorganisation update: new legislation in Spring 2021
We also learned the timetable for the NHS' next structural redisorganisation. Simon Stevens told HSJ's Provider Summit that legislation in the Spring of 2021 should enable the NHS to move into statutorily-based Integrated Care Systems by April 2022, with the abolition of clinical commissioning groups. 
Stevens won't be unaware of the symbolic timescale of this: a decade on from Andrew Lansley's 2012 Health and Social Care Act, its market mechanisms mission will finally be interred with a stake through its heart. 
Once the legislation is published early next year, we shall see whether the government plans to roll back the statutory independence of the NHS Commissioning Board as well. This government, like Theresa May's before it, made repeated noises about reasserting ministerial line of sight on control, and absolute NHS monarch Stevens is on his way towards the exit. The new NHSCB document gives further reading on this.
A farewell to NHS bureaucracy?
Readers of The BMJ with extremely long memories will know that it is a rite of passage for every health secretary to conduct a review of NHS bureaucracy. Our current incumbent Matt Hancock is, in this respect as in so many others, unexceptional.
The Department for Health and Social Care's 2020 NHS bureaucracy review has much that is trite and unspecific: those familiar with this genre of document will probably not be shocked. 
However, it has some interesting suggestions with regard to curbing and streamlining regulation—both of individual clinicians and of organisations. It has realised that there is a problem in this regard, which is a view widely held among clinicians. So far, so reality-based.
The problem is that it does not actually make any specific proposals. This review leans on heroic assumptions that you can make regulation, both of individual clinicians and of organisations, services and presumably systems, better and less burdensome. It says nothing about how you make them better. 
This airing of the issue may, however, offer opportunities for healthcare professional bodies to come forward with ideas. As such, it may indirectly make a fruitful contribution towards a conversation about how we can better organise healthcare regulation: something that is clearly needed.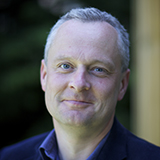 Andy Cowper is a freelance journalist and editor of Health Policy Insight.
Competing interests: None declared.