From covid-19 to the climate emergency there's much to worry us, so it's good for morale to flag positive stories. For advocates of patient partnership two spring to mind. Firstly, in close to two weeks time a milestone in the slow march to give patients access and ownership of their full electronic healthcare records will be passed. From 1 April patients in the UK will be able to access their full GP notes online (albeit only prospectively) Secondly, the International Network of Health and Social Care Research is providing free learning materials on progress and know on how to "co-pro"; the shorthand moniker used to describe the steps involved in co producing research with patients and the public. These initiatives matter. The first holds promise for increasing patients health literacy and confidence to self manage conditions. The second for raising the literacy of health systems about what matters to patients.  
Inevitably, some health professionals have expressed concern about the impact of such "disruptive" changes. For example, Helen Salisbury, an Oxford GP and weekly columnist in The BMJ recently wrote that she is worried that sharing notes with patients may lead doctors to leave out information which might be useful. And on a parallel development—hospital doctors writing outpatient letters to patients directly, a few doctors are overtly hostile. Recording consultations, another intervention gaining traction, also provokes concern. But neither the protective nor paternalistic can wind back the clock, and evidence and personal experience of these interventions consistently shows that benefits to patients outweigh (largely assumed) downsides.
For patients who have been champing at the bit to get easy access to their own health information and the opportunity for online exchange with health professionals, the fact that this is now possible, albeit only for a minority at present, is very encouraging. Right now, with people wary of travelling on public transport or sitting for hours in hospital departments where patients with covid-19 maybe being seen, tested, and treated, the ability to interact with health professionals this way, via the phone, and video consultations, would be hugely welcome. Bring it on.
We haven't got there yet, but the future is coming fast and the UK is well on track to provide patients with full access to all their electronic health records, not just primary care records, including through Patients Know Best, which is now being used by several NHS Trusts. As patients gain access and ownership of their own information and ability to use new technologies for exchange, new co produced initiatives are likely to be spurred, as illustrated by this Canadian platform helping patients interpret pathology test results. 
Co-producing research with patients and the public could be framed as a disruptive intervention, but it's one that is widely acknowledged to be key to the several changes needed to reduce massive waste in the enterprise. Research funders are increasingly championing it and The BMJ is committed to advancing it. We are currently working in conjunction with an expert group co-convened with the World Health Organization to analyse the progress, promise and many challenges of co production of knowledge. Meanwhile, the International PPI Network's webinars, hosted by Cochrane are providing very accessible information about it.
If the recent one, led by a team from the Core Outcome Measures in Effectiveness Trials Initiative (COMET) is representative, these are well worth an hour of anyone's time.
The webinar content was skilfully crafted and made the dry subject of outcome measures come alive. I learnt a lot, as speakers took participants through the rationale for agreeing a minimal set of outcomes for different conditions, how to go about reaching agreement on what the measures should be, and the extent to which patients and patient organisations are involved in co-developing them. There was also the opportunity to pose questions.  
Collating and comparing evidence from research studies which address the same question is difficult to impossible when end-points and outcomes differ, suggested Heather Bagley, co-ordinator of the COMET initiative. She illustrated this with reference to cancer trials where  "over 25 000 different outcomes have only been used once or twice" she said. The picture not dissimilar in other disciplines, with over "2000 different measurement instruments used in 10,000 trials in schizophrenia." Compounding what she euphemistically termed "this untidiness in research" is the widespread problem of  selective reporting of outcomes, and failure to include ones which matter and are relevant to patients.
As someone who has gnashed my teeth at being asked to make decisions about treatment for my rare cancer on the basis of surrogate outcomes which bear no relation to the outcomes that matter to me (quality of life and survival rates) it was music to the ears to hear how COMET gets clinicians, researchers, patients and carers together to agree mutually meaningful minimal core outcome sets. And to hear how varied views can be reconciled and consensus reached. Patient speakers illustrated how being a partner in the development of core outcome measures is empowering, engenders respect, and helps ensure the information generated is understandable by all. 
Tess Harris, Chief Executive of the Polycystic Kidney Disease charity, is herself on dialysis and waiting for a transplant. She was eloquent about how outcomes for studies on nephrology patients should extend well beyond standard measurements, such as copeptin and urine volume. It was absurd, she suggested, that for many conditions there are still no validated patient reported outcome measures. She went on to praise a landmark Australian initiative which develops these outcomes; the SONG (Standardised Outcomes in Nephrology) Initiative, and flagged the recently published core sets for polycystic kidney disease.
Persuading researchers to "sing from the same SONG sheet" is not always easy, she warned. Some are "suspicious" of core outcome sets and don't like the idea of having their choice of study outcomes being directed. But as the webinar made clear, integrating a minimum set of core outcomes in no way deters researchers from adding others, and the benefits of involving patients and carers in their development are many. 
The next topic in the series, scheduled for 28 April, is Young People's Involvement in Health Research. It's open to all to join via this link which also provides the opportunity to listen to previous webinars. Covid-19 may be about to confine many more of us to barracks, so when the joys of homeworking, tidying cupboards, cataloguing old photographs, and re reading War and Peace pall, why not switch in?  I will be.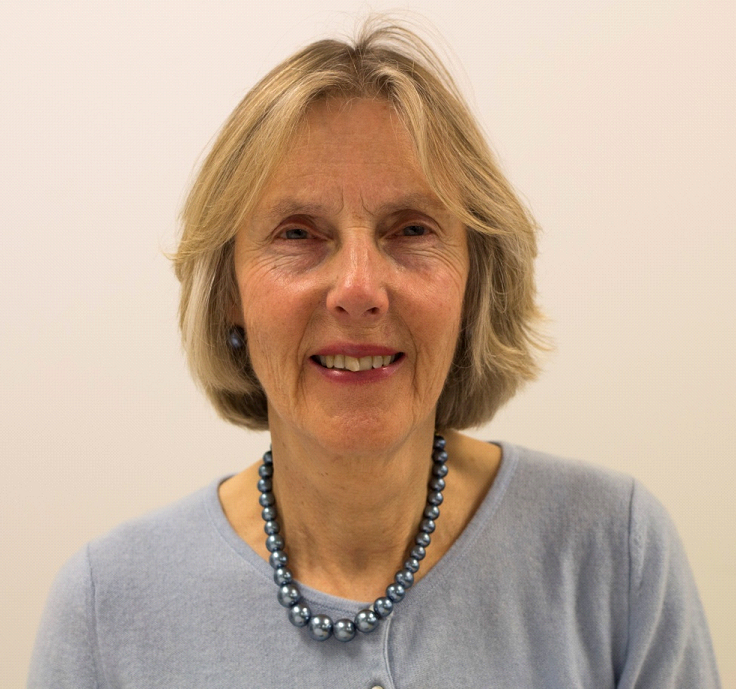 Tessa Richards, The BMJ