Selina Brudnicki and Sandra Dalziel discuss the experience and lessons learnt in jointly developing a new secure patient portal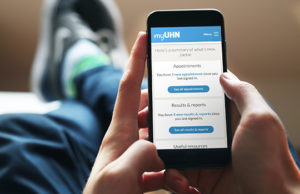 myUHN Patient Portal is a secure website for patients of University Health Network (UHN) in Toronto, Canada. UHN includes Toronto General and Toronto Western Hospitals, Princess Margaret Cancer Centre, Toronto Rehabilitation Institute, and the Michener Institute for Education at UHN. Patients can see their appointment schedules, test results, pathology and diagnostic imaging reports, and clinic notes as soon as they are available and there are links to patient education resources. Images themselves are not currently available. Patients may also share their health record with others if they choose.
The clinician's perspective
In 2012, we initiated a project aimed at empowering patients and improving their experience by providing them with online access to their own health information. Having previously delivered patient portals as part of research studies and pilots, I arranged for our team to work closely with clinicians and patients. [1,2]
We started by conducting interviews, surveys, focus groups, and meetings so we could understand the patient experience, and patients' priorities and needs. We then set up a formal patient and caregiver co-design team made up of 30 members. Patients tested prototypes as they were designed and developed, and later became "beta patients" using the portal to help them partner in their own care. We also formed a staff co-design team made up of 30 clinical, medical, and administrative staff who helped validate clinical information and provide feedback for processes, education, and communication. By the time we were ready to roll out the portal to early adopters in 2015, over 120 patients, caregivers, and staff had collaborated on the project.
Early concerns and differences of opinion
Discussions about timing of patient access to results unleashed clinician's concerns about access to sensitive results such as pathology reports, as well as clinical and mental health notes. Staff thought patients would become anxious and that this would result in increased telephone calls and duration of appointments. They also felt that they should be the ones to convey "bad" news to patients, and so recommended delaying access to results and excluding access to clinician notes and "sensitive" results. Patients by contrast wanted real-time access to all of their health information. Their view was that having immediate access to results would reduce the anxiety they experienced in waiting for these, give them time to process the information, come to terms with it emotionally while still at home, and prepare questions in advance of their appointments.
The debate continued for six months and to address these concerns, we hosted an open house meeting to hear the views of the patient and caregiver co-design team. This proved to be the pivotal step toward joint collaboration and an organisational decision that patients should have the choice to decide what, when, and how they wish to see their own health information. All patients receiving care at UHN can access their information online if they choose, and clinics and providers cannot opt out. In Ontario, Canada, the Personal Health Information Protection Act (PHIPA) gives patients the legal right to access their own personal health information, with limited exceptions. [3]
Implementation and outcomes from the early adopter sites 2015-2017
In May 2015, staff at seven early adopter clinics at Toronto General Hospital and Princess Margaret Cancer Centre began offering portal access to their patients. Over the course of 20 months, 3,100 patients, which was around half of those offered portal registration codes, opted to gain access. An evaluation study of these early adopters carried out for six months included pre- and post- metrics of clinic triage call volumes, patient and staff surveys, physician interviews, and data analytics. Ninety-seven per cent of patients and 65% of staff reported improved communication; 94% of patients reported they were better prepared for appointments; 15% of patients found documentation errors; 98% of patients and 83% of staff reported improved management of care; and 98% of patients felt better able to make decisions. [4]  
Importantly, our evaluation showed that 96% of patients using the portal preferred real-time access, and there was no significant evidence to support the notion of heightened patient anxiety or increased call volumes.
Physicians in the early adopter clinics provided insights to colleagues on how to integrate the portal into a clinic or practice, explain to patients about how reports are presented and how to interpret them. They also underlined the importance of accurate documentation and adjusting consultation style with patients to increase their understanding about the purpose of tests and possible outcomes. [5]
Recent developments
In 2016, UHN decided to expand myUHN Patient Portal to the rest of the organisation as a result of changes to our strategic direction and the new primary value, "the needs of patients come first." It was evident that patients want and need access to their own personal health information. Because this marked a significant change for the organisation a new patient portal steering committee was formed made up of business, medical, and digital leaders and we invited a patient, Sandra, to join the committee to present the views of the patient and caregiver co-design team and share her own experience.
A refreshed Patient Advisory Team helped with a portal re-design, and within four short months, we expanded myUHN across all sites. The number of patient registrations increased from 3,100 to almost 40,000 patients within one year. I attribute this to the incredible collaboration, teamwork, and support from patients, caregivers, staff, and leadership across the organization working toward a common goal. We focused on delivering value, supporting our patients, and standardizing many internal processes.
As part of operations, we have a dedicated myUHN support team which directly supports patients and staff as part of ongoing adoption, training/education, and culture change. In addition, they manage a dedicated phone line where they continue to capture feedback from patients and staff to bring forward as part of continuous improvement efforts for the portal.
The patient's perspective
My introduction to a patient portal at UHN was through my late husband, Kevin Leonard. Kevin died in July 2013 after living with Crohn's disease for over 40 years, and in later years, with other chronic conditions as well. We were married for 31 years, and I was a key member of Kevin's "patient team."
In March 2012, Kevin, also a passionate patient advocate, was invited to share his experience of gaining online access to his health record to UHN's patient and caregiver co-design team. When tests were ordered, Kevin had timely electronic access to his results through a UHN patient portal. If something was amiss, Kevin immediately e-mailed his gastroenterologist to flag it, and this allowed him to play an active part in ensuring timely intervention. For Kevin's regular face-to-face appointments with providers, updates centred not only around his general health status, but also a joint review and discussion of his online test results. By seeing his results in advance, we were able to come to appointments prepared with questions and concerns. This facilitated communication and helped foster partnerships with the health providers. Now, I am the patient partner, having been diagnosed with ovarian and endometrial cancer in February 2016 for which I have undergone chemo and radiation therapy. I regularly sign in to UHN's current patient portal, myUHN, to access my own blood test results, reports, clinic notes, and scheduled appointments.
My role in co-developing the patient portal
Over the past six years as I have worked alongside fellow patients and caregivers in the co-design team, the message has hit home that we are the only constant in managing relationships with multiple healthcare providers. Full access to our health information has helped us understand our conditions, ask meaningful questions and focus on what is important to us. We have also been able to contribute by testing the "usability" of prototype features and our suggestions for change have been incorporated. The warm welcome from Selina and her team has enabled us to share our thoughts and opinions freely and I cannot emphasize enough the importance of good collaboration and mutual respect.
In September 2016, I was invited to join UHN's Patient Portal Steering Committee. While initially intimidated by the senior leadership and medical group I was asked to work alongside, I was put at ease by the members' welcome and support. Drawing from my own experience as well as presenting the upshot of Patient Advisory Team discussions, I was able to share with committee members the value of the portal for patients to help manage their care and make decisions with their providers.  I discovered the hurdles that the team faced with respect to full roll out of the portal, for example, clinician buy-in and apprehension in certain programmes and teams. I think my input and experience helped mitigate these issues. One concern where I stood my ground was on the timing of patient access to their results. It made no sense to delay access. Once a test is ordered, the provider should explain why and discuss potential outcomes in advance, hence educating and preparing the patient.
My experience as an individual patient, family caregiver, and member of a group of patients and caregivers is that we must never underestimate the contributions lived experience brings to any healthcare project. Honouring and valuing our expertise is key to productive collaboration.
Joint reflections
Although there are no hard and fast "rules of engagement," our initiative has taught us several lessons.
It's important to bring patients, caregivers, and staff together early and often and foster collaborative teamwork from the outset to identify patient needs and priorities, explore challenges, solutions, and make joint decisions.

Patients sometimes fear retribution from care providers who don't share their views. This needs to be acknowledged and all parties given the opportunity to provide feedback in a safe and mutually respectful manner.

Input from a single patient is not enough. We have had a minimum of five patients testing new features and functions of the portal and ten participating in advisory and co-design team meetings. Keeping patients and caregivers informed about what is being implemented and why is essential.  

Staff must respect patient choices and be ready to adapt and change as the partnership evolves.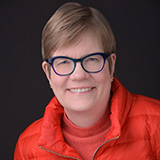 Sandra Dalziel is a cancer patient and has extensive personal experience of navigating the healthcare system as a family caregiver for her late husband, Kevin Leonard. She seeks to help further the recognition of "patients as partners in their healthcare."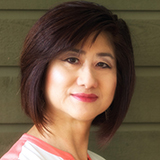 Selina Brudnicki is Program Lead for the Digital Patient Experience at University Health Network. The program will digitally enable patients and their caregivers to be more proactive and confident in managing their health, and support patients as partners in care.
Competing interests: None declared.
References:
1. Wiljer, D., Bogomilsky, S., Catton, P., Murray, C., Stewart, J., and Minden, M. (2006). Getting results for hematology patients through access to the electronic patient record. Canadian Oncology Nursing Journal, 16(3), 154-164. Retrieved January 28, 2018, from https://www.ncbi.nlm.nih.gov/pubmed/17523576
2. Wiljer, D., Leonard, K., Urowitz, S., Apatu, E., Massey, C., Quartey, N., and Catton, P. (2010). The anxious wait: assessing the impact of patient accessible EHRs for breast cancer patients. BMC Medical Informatics and Decision Making 10-46. Retrieved April 17, 2017, from https://bmcmedinformdecismak.biomedcentral.com/articles/10.1186/1472-6947-10-46
3. Information and Privacy Commissioner of Ontario. (2004). A Guide to the Personal Health Information Protection Act. Retreived April 3, 2018 from https://www.ipc.on.ca/wp-content/uploads/Resources/hguide-e.pdf
4. University Health Network. (2017). How myUHN can improve care in your clinic. Retrieved April 17, 2017, from http://www.uhn.ca/corporate/News/Documents/myUHN_infographic.pdf
5. University Health Network. (2017). myUHN Patient Portal: A patient and a doctor tell how it's made a difference. Retrieved March 18, 2018, from http://www.uhn.ca/corporate/News/Pages/myUHN_patient_portal_patient_and_doctor_tell_how_made_difference.aspx