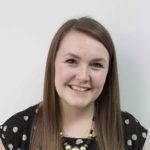 We all know that vaccines work. Yet one in ten children in the world still receive no vaccines. Millions more do not receive all 11 WHO recommended vaccines and only 7% of children in the world's 73 poorest countries are fully immunised. In Nigeria, a recent survey confirmed national immunisation coverage was just 33%. In some states, this is as low as 3%. In 2017, the Nigerian government declared their low immunisation coverage a state of emergency, and launched a new National Emergency Routine Immunisation Coordination Centre (NERICC) to tackle the vast inequalities of immunisations across the country.  
In the past 18 years, we've seen the creation of Gavi, the Vaccine Alliance, a partnership which has completely changed the financing for immunisation programmes and has helped save an estimated 9 million lives globally. Since its launch the Global Vaccine Action Plan 2011-2020 has defined global immunisation goals, which has driven unprecedented efforts towards immunisation. Immunisation rates are now at an all-time high. But when over 19 million children every year miss out on the most basic vaccines, something more needs to change.
Doing things differently can be challenging. Few opportunities exist for governments and global health institutions to reflect on what's been working and what hasn't—until now. We currently have a very rare and unique opportunity to refocus global efforts on routine immunisation to ensure all children receive all 11 WHO recommended vaccines. Both the challenges and opportunities are explored in RESULTS UK's report, "A Balancing Act."
As we near polio eradication, one of the world's largest health partnerships, the Global Polio Eradication Initiative (GPEI) is winding down. This process has already started, with the GPEI budget reducing by 50% between 2017 and 2019. The GPEI has had a global impact far beyond polio eradication, with health workers also spending time in local communities on routine immunisation and other primary healthcare services. There are hundreds of health volunteers and workers who have worked together to ensure every child in the hardest to reach communities are immunised against polio. Micro-planning systems which map and target the hardest to reach children, engagement with communities and faith leaders, and global and country mechanisms which ensure immediate responses to outbreaks, have all helped efforts to eradicate polio.
But what could happen if instead of focusing on one disease, we focused all our efforts on building stronger systems which can deliver all 11 WHO recommended vaccines, thereby ensuring the highest level of protection against vaccine preventable diseases, enhancing global health security, and developing a strong foundation of a primary healthcare system as a stepping stone towards universal health coverage?
Historically, the polio programme and other routine immunisation efforts have been largely separate—even though both are an essential part of the same immunisation system. Polio is one of the 11 WHO recommended vaccines and strong routine immunisation systems are required to deliver the inactivated polio vaccine (IPV) for at least 10 years after polio eradication to ensure that the world remains polio free. Addressing this separation, working towards one end goal of robust, sustainably financed, and country owned routine immunisation systems is the only endpoint we can collectively work towards if we want to ensure vaccines reach all children.
No other health partnership of similar size to GPEI has ever faced a transition of this kind. With large unknowns and a complex web of country, regional, and global planning, managing the wind-down of the GPEI effectively will be a formidable task. Without concentrated efforts, we risk blindly looking for ways to replace one financing mechanism with another. We need to take a long term view of what is needed to create stronger, functioning routine immunisation.
If we act now, we can turn the wind-down of the GPEI into a once in a generation opportunity to address weaknesses in global immunisation systems. We can capture best practices to reach the children who are left behind, learn from and adapt existing systems, and ensure that the health and wellbeing of a child is at the centre of what comes next, not a specific disease.
If we are serious about making vaccines work for all children we need to change something, and the moment to do that is now.
Laura Kerr is the senior policy advocacy officer at RESULTS UK. She leads RESULTS child health policy portfolio and leading on engagement with DFID, Gavi and GPEI. She is also a member of the Gavi CSO Steering Committee. Twitter: @lauramakerr 
Competing interests: None declared.