Every week this new series will uncover an unreported clinical trial
Nicholas J. DeVito, Carl Heneghan, Ben Goldacre
Background
The US FDA Amendments Act (FDAAA 2007) requires certain clinical trials to report their results onto ClinicalTrials.gov within one year of completion. Our FDAAA TrialsTracker shows all individual trials that breach this legal requirement. Once a week, we write about one unreported clinical trial: you can read more background here.
Trial NCT02076893
This week's unreported trial is "A Comparison of Postoperative Tramadol/Gabapentin/Ibuprofen Versus Tramadol/Placebo/Ibuprofen in Children Undergoing Tonsillectomy" (NCT02076893). This study enrolled 64 participants before terminating because "interim analysis results indicated need to recruit beyond scope of budget." All participants received postoperative tramadol (an opioid) and ibuprofen; the intervention group also received gabapentin, commonly used to treat neuropathic pain. The primary outcome was efficacy as measured by pain scores, medication taken, sleep quality, and global satisfaction with pain management and recovery at 10 days. The secondary outcome was the occurrence of any side-effects as well as details of any physician or emergency room visits.
Clinical discussion
399,000 tonsillectomies were performed in the US in 2010; 289,000 in children under 15. While it is a common procedure, recovery is painful and can present substantial risks if not controlled with analgesics. A 2014 cohort study identified poorly controlled pain as the third most common reason for hospital readmission following adenotonsillectomy (2%). Dehydration, the most common cause of readmission (4.2%), is often linked to difficulty swallowing due to pain. The researchers estimated a mean cost of $741 per pain readmission and $1,249 per dehydration readmission. Gabapentin has shown promise for pain relief following tonsillectomy when administered both preoperatively and perioperatively as well as in other settings however evidence is lacking on the efficacy of post-tonsillectomy gabapentin administration. Improving postoperative pain regimens following tonsillectomy is an important area of research impacting the morbidity of the children involved as well as reducing complications, and therefore costs, during recovery for the common procedure.
Legislative discussion
Terminated trials are still required to report their results per the FDAAA regardless of the reason for termination. Only trials that are "withdrawn," and therefore did not enroll any participants, are exempt from reporting. This is because terminated trials collected patient data, and may be informative to researchers, clinicians, and patients. In this case it seems possible that the interim analysis yielded a null result. We generally choose not to comment on whether trial design (including power) is appropriate to the clinical question when discussing unreported trial of the week; clinicians and researchers in the field may have a view on whether this trial, as designed and funded, was ever able to resolve clinical uncertainty, and whether termination on grounds of futility was inevitable.
Conclusion
This unreported trial was sponsored by the Children's Hospitals and Clinics of Minnesota. The PI is Dr. Stefan J Friedrichsdorf. We hope the investigators will share the results of this trial soon.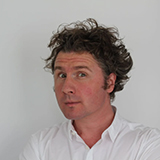 Ben Goldacre is a doctor, author, and director of the EBM DataLab at the University of Oxford. He co-founded the AllTrials campaign for trials transparency.
Competing interests: BG has received research funding from the Laura and John Arnold Foundation, the Wellcome Trust, the Oxford Biomedical Research Centre, the NHS National Institute for Health Research School of Primary Care Research, the Health Foundation, and the World Health Organization; he also receives personal income from speaking and writing for lay audiences on the misuse of science.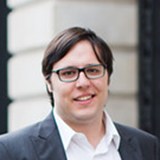 Nicholas J DeVito is a researcher at the EBM Datalab at the University of Oxford.
Competing interests: ND is employed on BG's LJAF grant.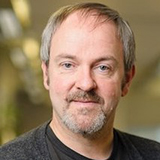 Carl Heneghan is professor of EBM at the University of Oxford, director of CEBM, and a GP. He is also a founder of the AllTrials campaign.
Competing interests: CH jointly runs the Evidence Live conference with The BMJ and is a founder of the AllTrials campaign. He has received expenses and payments for his media work. He has received expenses from the World Health Organization (WHO) and the US FDA, and holds grant funding from the NIHR, the National School of Primary Care Research, the Wellcome Trust, and the WHO. He has published previously on IVF "Add-on treatments" in The BMJ.