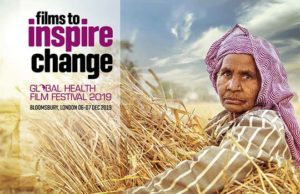 In my penultimate summer of medical school, I travelled around North India with a group of students for a month, raising awareness about the most common cancers. During my time in Shimla, a city seated at the foothills of the Himalayas, I was invited to visit the tertiary cancer centre by Bobby, a local social activist. He introduced me to patients who had travelled hundreds of kilometres, journeys that took up to a week, just to meet a cancer doctor. Patients and relatives would often queue outside, over several days, patiently waiting their turn without provision of food, water, or shelter. Bobby was troubled by this, so he built a sheltered accommodation next to the hospital. He also started a daily evening meal distribution, where everyone was fed, including staff and travellers like me. Bobby was a local hero. 
I returned home, moved, and inspired. I shared my personal videos and stories with friends and family enthusiastically, who were inspired by the footage of people they would probably never meet. I had asked for donations for these charities before I left for this trip, based on the facts I gathered from google about "cancer in North India," but I found it was far more effective to collect donations after returning. Perhaps, it was because people naturally connected to the personal stories I had witnessed.
Although doctors are taught to see anecdotal perspective as the lowest level of evidence, we are paradoxically most affected by the personal stories that have influenced our lives—whether it is a relative with cancer or a difficult patient journey. And to understand issues that are complex or beyond our reach, films are effective agents in the delivery of these messages.
Global Health Film Festival
The Global Health Film Festival (GHFF) is an annual two-day event, running for its fifth year, on the 6th and 7th of December at the Wellcome Collection in Bloomsbury, London. It is the flagship event of the Global Health Film charity, which started as a small film club for doctors 7 years ago. The festival is now an international event—welcoming over 500 patients, policy makers, health professionals and the public from 20 countries—featuring a number of films, workshops, as well as theatre and virtual reality.
One film to be exhibited is UnMasked, a documentary of three young female doctors in South Africa with TB. In South Africa, healthcare workers are six times more likely to contract TB compared to the general population and their story calls for greater political will and action. 
Founder and Director of the charity, Gerri McHugh, is passionate about the role of film in bringing change. She told The BMJ that the festival can be "life changing." And I believe that. I attended a film screening of "A Beautiful Mind" during medical school and it remains one of my most educational and emotional experiences of what it means to have a mental illness. It completed shifted my understanding in a way a textbook could never achieve. This makes me a better doctor.
Taking a good history is the fundamental pillar of our training. In nearly every rotation, I was reminded that "the answer is in the history." It therefore only seems intuitive to me that to find the inspiration to the solutions to the most complex and difficult global health challenges—from planetary health, rising mental health and universal health coverage—lies in listening, watching and appreciating stories, whether his or hers. 
Shivali Fulchand is a National Medical Director's Clinical Fellow at the Faculty of Medical Leadership and Management and the Editorial Registrar at The BMJ for 2019-20.
Competing interests: None declared.