It is unusual for the festive season to see the government bearing gifts for the NHS, and this is doubly so when we're blessed by the double joys of both Christmas and a General Election. Nevertheless, the health secretary's announcement that doctors' annual allowance tax charges for 2019/2020 will be waived means doctors must now decide whether he's really playing Santa Claus, or whether this is—as most previous announcements have been—Scrooge in heavy disguise.
The problems these charges have caused for the NHS have been enormous: half of GPs in some areas cutting their work, thousands of consultants reducing hours, and many early retirements because of the charges. An NHS already at breaking point after a decade of austerity could not cope with that, so the obvious question for me as a GP is: will this help staffing now and in future?
For hospitals, this is easy: staff can now be paid for extra hours out of the pots of money hospitals have to reduce waiting lists and so on, and they won't be taxed a multiple of that income as a result. GPs don't work like that—as in so many areas, we are seemingly invisible to the government when it comes to winter pressures. If you look at NHS England's "Winter resilience" pages, they talk about A&E pressures, transfer targets, and occasionally urgent care centres, but not about your local GP surgery. GP partnerships are not going to look at the AA announcement and rush out to hire more locums over winter, because that just costs those partnerships money while the government continues to treat us as an unlimited free resource.
Even if GP practices had access to winter pressure funding, there aren't the staff there to do the work: despite Hancock's predecessor promising an extra 5,000 GPs by January, we continue to lose whole-time-equivalent GPs year-on-year. Of course we expect targets to be set and missed, but to see the broken promise of 5,000 GPs simply replaced by another promise, this time of 6,000 more, does not lend itself to GPs trusting Hancock when he says the pension charges will go.
There are technical issues, too. The "solution" only applies for the current financial year, and, as Hancock admitted in a letter to Simon Stevens, may "constitute tax avoidance". Even if GPs can find short-term paid work over the winter, they still incur a tax charge which increases by more than inflation every year until they retire. At retirement, they rely on:
NHS England (who give the "contractual guarantee") still existing to pay off the charge

HMRC not regarding that as tax avoidance, nor a taxable benefit 

The government not changing the pension rules again in the interim
That many questions mean it risks looking like another pot-of-gold at the end of the pensions rainbow: good luck ever finding it.
GPs have the added headache in relation to pensions that their payments are routed through Capita, who have made such a mess of administering those payments that until recently most GPs hadn't had their pension record updated since 2015. That is starting to change, but the enormous amount of work it has required from individual doctors simply to get a pension statement has yet to be properly compensated despite the BMA's ARM calling for this to happen, and thousands of GPs have left the pension scheme because it is an expensive, administrative nightmare in the here-and-now.
The government have presided over a tax system which is perverse and unfair, over a pensions system under Capita which treats GPs' time with careless contempt, and they have given doctors too many reasons over too long a period to mistrust their promises. Until they can demonstrate they can be trusted, and until the fundamental issues of GP recruitment and retention are addressed, doctors will not be rushing to take on extra work merely because doing so no longer results in a massive tax bill.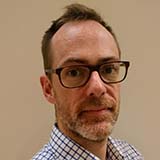 Nick Grundy is a GP partner and trainer in South-West London, chair of the campaign group GP Survival, and a board member for his local Federation
Competing interests: NG is the chair of the campaign group GP Survival.