Not a day goes by without the transvaginal mesh story evolving and becoming more confusing. The issues are complex, and it is often difficult to know what is being recommended when so many organisations differ in their approach. But there is one thing on which they all agree—the lack of evidence.
In 2017, NICE draft guidance recommended that repair of pelvic organ prolapse using transvaginal mesh should not be used except in the context of research. At that time the BBC reported that "mesh operations should be banned." In July 2018, Baroness Cumberlege, chair of the Independent Medicines and Medical Devices Safety Review (IMMDS Review), called for a halt in the use of mesh for stress urinary incontinence (SUI) until conditions affecting training, registration, and licensing were met. Consequently, NHS England sent a letter to CEOs and medical directors of acute trusts, setting out a "high vigilance restriction" period that would remain in place until a series of conditions that include a national registry, specialist centres to undertake procedures, and publication of NICE guidance have been met. And in September 2018, Scotland's health boards were ordered by the Scottish Health Secretary to halt the use of mesh immediately.
Based on updated NICE guidance, the BBC, in April 2019, reported that the mesh ban could be lifted, with changes. NICE recommended that mesh could be used in the NHS once certain conditions were met, although it is still subject to a period of "high vigilance restriction."
The guidance proved controversial: MPs and campaigners considered that NICE had neglected the serious risks associated with the use of mesh. In a news article in The BMJ, a NICE spokesperson said that the latest guidance did not contradict the previous advice on prolapse because there was a new requirement for all mesh procedures and any related complications to be recorded in a national database. On 16 May, Julia Cumberlege stated that because the conditions required to lift the pause had not yet been met, mesh should not be used to treat stress urinary incontinence.
The story then gets more confusing. On 6 April, the FDA ordered manufacturers of mesh for transvaginal pelvic organ prolapse to immediately stop selling all devices in the USA. Manufacturers could not provide reasonable assurance of safety and effectiveness for mesh as they were unable to demonstrate superior effectiveness or comparable safety to native tissue repair at three years of follow-up, as per the FDA's advisory panel recommendations. In the month preceeding the FDA decision, Bard, one of the largest manufacturers of implants, had decided to end all production, marketing, and sale of their vaginal mesh implants. Currently, seven manufacturers have paid out nearly $8 billion in US litigation claims to over 100 000 women.
While regulators seemingly cannot agree on a coordinated approach, there is one thing they do agree on—the lack of long term evidence. NICE guidance states that there is limited evidence on the long-term adverse effects of mesh procedures, and the true prevalence of long-term complications is unknown; the Australian Therapeutic Goods Administration review found little evidence to support the overall effectiveness of surgical meshes; the US FDA's director, Jeffrey Shuren, recently said that "evidence was lacking in these premarket applications, and we couldn't assure women that these devices were safe and effective long term."
Imamura and colleagues use network meta-analysis to compare the different surgical interventions for stress urinary incontinence. The review—used to inform recent NICE guidance—found 175 trials, including 21,598 participants and made seven indirect treatment comparisons. However, interpretation of their results is limited by the quality of the data, six of the seven comparisons were rated as low or very low-quality evidence; the trials were too short to inform long term complications and they weren't able to detect serious adverse events; evidence was also lacking for post-op complications.
Pointing out problems with the lack of long term evidence is not a new phenomenon—for 15 years NICE, Cochrane, and the FDA have pointed to the lack of long term outcomes data, and during this time there have many health alerts associated with severe complications from mesh, and multiple calls for registries to address the lack of data. In 2003, NICE "recommended that observational data on effectiveness and safety of the procedure should be collected over a period of 10 years or more … in the form of a registry of audit data."
With no new data forthcoming, it seems incoherent to address the lack of evidence, reduce uncertainties, and inform the public other than in the context of research. In the midst of all this, a significant number of affected women have been let down by an uncoordinated dysfunctional system that few understand—a system that leaves one confused as to what might happen next.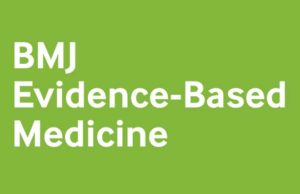 BMJ Evidence-Based Medicine publishes original evidence based research, insights and opinions on what matters for health care. (Instructions for authors)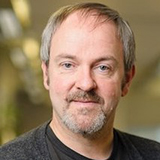 Carl Heneghan is the editor in Chief BMJ EBM, Professor of EBM, University of Oxford
Competing interests: CH has received expenses and fees for his media work. He holds grant funding from the NIHR, the NIHR School of Primary Care Research and the NIHR Oxford BRC. He has received financial remuneration from an asbestos case and given free legal advice on mesh cases, and received income from the publication of a series of toolkit books published by Blackwells. On occasion, he receives expenses for teaching EBM and is also paid for his GP work in NHS out of hours. He is Editor in Chief of BMJ Evidence-Based Medicine, clinical advisor to the APPG on Surgical Mesh and an NIHR Senior Investigator. CH is also Director of CEBM and Programs in EBHC CEBM jointly runs the EvidenceLive Conference with the BMJ and the Overdiagnosis Conference with some international partners based on a non-profit model.