The global health community needs the humility to acknowledge that we have failed once again in an Ebola epidemic, say Karin Huster and Justin Healy
Nine months into the second largest Ebola outbreak the world has ever seen—the tenth to hit the Democratic Republic of Congo—and the data are brutally clear: whatever we, Ebola responders, have been doing so far has not been working. The Ebola response in North Kivu and Ituri, the two provinces in the DRC currently affected by the epidemic, is failing. Almost every day seems to bring a new record number of cases—many of which end in deaths in the community—and the overall mortality rate remains well over 60%.
It was not supposed to be this way. After the 2014 west Africa Ebola outbreak there was a determination that such a catastrophe should not be allowed to happen again. UN agencies restructured their emergency response teams, research teams plowed millions of dollars into new pharmaceuticals, and academic journals were full of new insights and understandings into this previously poorly understood disease. When the first cases of this outbreak were reported in August 2018, the Congolese government, WHO, the World Bank, and international medical organisations (including MSF) responded quickly, armed with strong financial support, a promising vaccine, new experimental treatments, and a far deeper understanding of Ebola than in 2014.
Despite this, the response has failed. In the volatile context of North Kivu—a region where armed groups, distrust of government, and socioeconomic injustices violently intersect—the Ebola response has been met with distrust and violent attacks on health workers and health facilities, the most recent being the killing of Dr Richard Mouzoko.
The social and political dynamics at play in North Kivu are complex, and there is no magic bullet to this crisis. It's clear that the local community has lost what little trust it had in the ability of national and international organisations to respond to the epidemic, but what's less evident is the next steps we can take to solve this problem. Based on our experience of working in North Kivu, these are some concrete suggestions of where we could go next.
Normalising Ebola
Of all the suspect cases admitted to Ebola centres, only a small minority (less than 10%) of patients end up having the disease, which reinforces the idea that Ebola is not real. Integrating Ebola into the regular system of care would help overturn this perception that these Ebola centres are part of a wider conspiracy against the population. Decentralising the isolation and testing of suspect patients and allowing them to remain at a facility they trust in their community would go a long way in increasing acceptance of the disease.
However, this can only be successful if we simultaneously re-institute sound triage practices, which isolate and test only those patients who respond to the standardised Ebola case definition. This would ensure that health centres (or Ebola centres) wouldn't unnecessarily be overwhelmed with false suspect cases held for three days awaiting their results—at risk of getting Ebola, and at risk of not getting the care they need.
Improving access to diagnostics
One of the frustrating aspects of working in this epidemic has been the limited access to diagnostics. One of the most significant developments during the 2014 outbreak was the use of GeneXpert machines to improve the turnaround time of tests, but the full potential of this technology has not been reached during this outbreak. The complete oversight of laboratory results by the government, as well as the limited hours of operation of laboratories, has meant unnecessarily long waits for lab results. Delays in sample transportation has meant that patients (or the families of deceased persons) were often kept waiting overnight for a result that should have been available within four hours.
Humanising Ebola
One of the characteristics of this epidemic has been the aggressive attitude to finding new suspect cases. There have been reports of patients being forced into Ebola centres by the authorities. This is not only an affront to basic ethical principles, but it is also utterly counterproductive as it promotes anger and distrust amongst the communities we need to partner with.
For patients inside our Ebola treatment centres, we must provide excellent and compassionate patient centred care—not care driven by biosafety concerns. We achieve this by contextualising biosecurity and dialling back the sometimes excessive infection prevention control measures where it makes sense (for example, by having different personal protection equipment for patients at different stages of the disease, such as "dry" and "wet" patients). We can also humanise our Ebola centres by designing facilities that prioritise the needs of patients and families to remain connected during hospitalisation. In special circumstances, for example when the patient is a small child or when a patient is dying, we should facilitate trained select family members to be at their loved one's bedside.
While Ebola centres remain unquestionably the safest place for a patient and their family, we must develop alternatives for when that's not possible. This could mean isolating and taking suspected Ebola blood samples in patients' homes, or even offering home based treatment with one of the new generation of therapeutics.
Fundamentally, the global health community needs the humility to acknowledge that we have failed once again in an Ebola epidemic. The focus on new drugs, experimental vaccines, and intensive patient care have come at the expense of taking the time to listen to and engage with a community that was distrustful of outside intervention even before Ebola. Following the failures in 2014, it is shameful that another Ebola epidemic is spiralling out of control in 2019.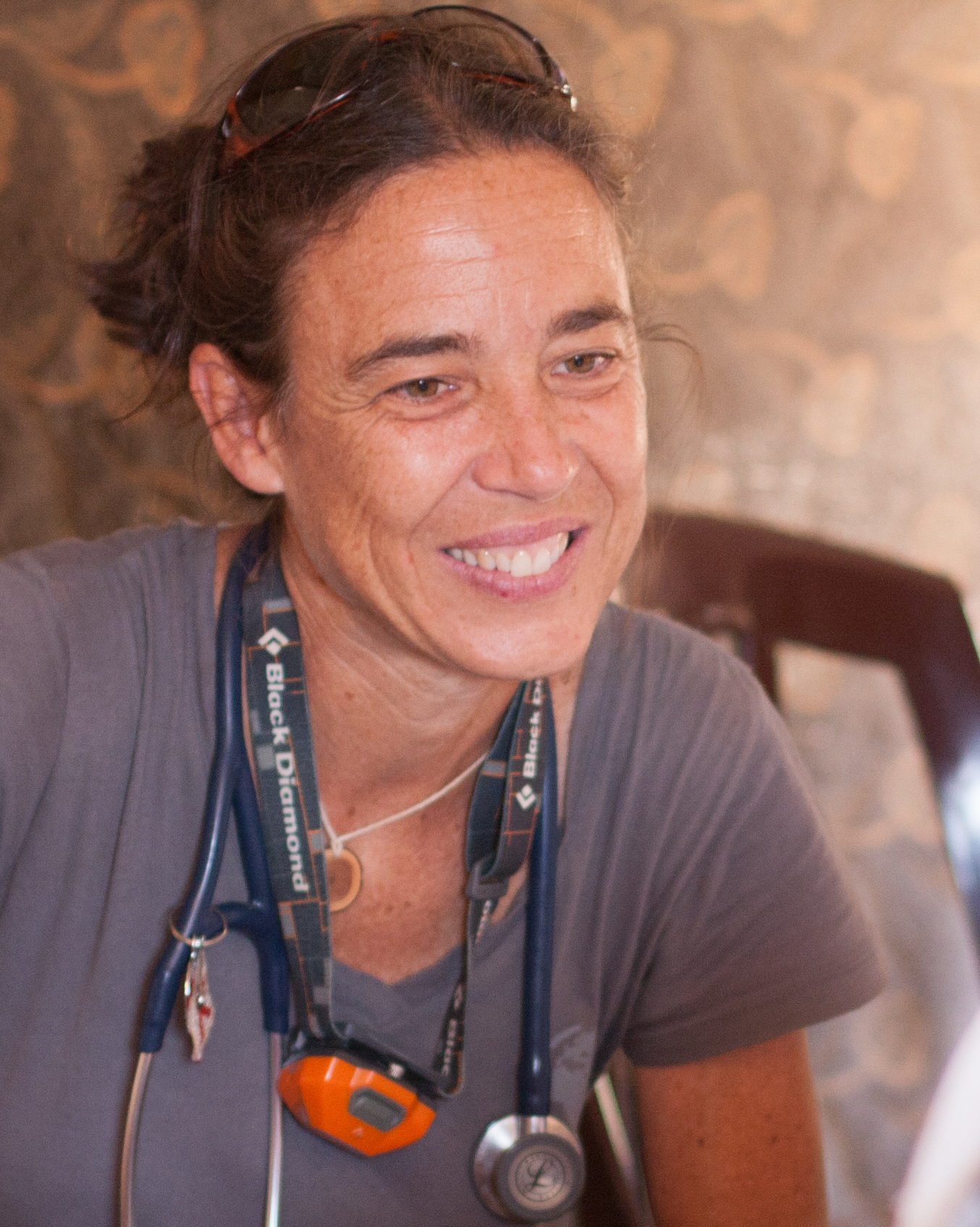 Karin Huster is a field coordinator for MSF, supporting humanitarian responses in some of the world's most challenging geographies. She is also clinical faculty at the University of Washington in the department of global health, with an adjunct appointment at the UW School of Nursing. She holds a Bachelor of Science degree in nursing and a Master in public health. 
Competing interests: Nothing further to declare.
Justin Healy is a British doctor who studied at the London School of Hygiene and Tropical Medicine and the Harvard TH Chan School of Public Health. He started working with MSF in 2015 and in early 2019 he was the project medical lead for an MSF Ebola treatment center when it was attacked by unidentified assailants. 
Competing interests: Nothing further to declare.