A real danger is that debate around e-cigarettes drowns out the work needed to implement the full range of tobacco control measures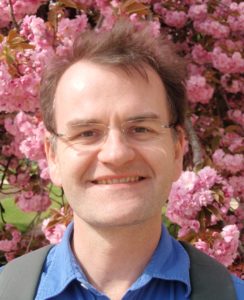 The annual Public Health England SmokeFree Health Harms campaign, now in its seventh year, focuses on the toxins present in cigarette smoke and their harmful effects on the body. A novel feature this year is emphasis on the relative safety of using an e-cigarette—"vaping"—compared to smoking. A video shows sticky yellow/black sludge appearing after a few packets of cigarettes are smoked through a simulator. The same noxious material is being deposited in the lungs of smokers and the shock value of the "jar of tar" is a familiar tool in smoking cessation. By contrast, there is no such accumulation of tar from an equivalent quantity of e-cigarette vapour. The levels of carcinogens found in people who vape are much lower than those seen in smokers—as shown by data which underpin estimates that vaping is no more than 5% as harmful as smoking, and that switching across from smoking to vaping completely is associated with substantial health benefits. [1-3] There are now more than 3 million people in the UK who vape. [4] Almost all have smoked and more than half are ex-smokers. The vast majority of people who vape do so in order to cut down or quit their smoking habit. Unfortunately, a substantial proportion of the population believe incorrectly that e-cigarettes are as harmful as or more harmful than smoking.
We now have convincing data, from a randomised controlled trial in UK stop smoking services, that e-cigarettes are an effective stop smoking aid in the context of behavioural support. Long term use of e-cigarettes will undoubtedly cause some harms, and users should be encouraged to quit vaping too, though not at the expense of relapsing to smoking. Vaping should of course be avoided by non-smokers. Because of controls on advertising and age limits on sale, vaping rates in children remain low in the UK and confined almost exclusively to children who are also smokers or ex-smokers. [5]
But why are e-cigarettes being proposed as part of the solution to smoking and does it matter? The first thing to acknowledge is that the ongoing tobacco epidemic is the consequence of a profound, sustained, societal failure. It is at least 60 years since unequivocal evidence of the catastrophic health harms of smoking became available. [6] The solutions to this problem have also been obvious for many decades—price increases, advertising bans, help for smokers to quit, health education campaigns, smoke free legislation, and excluding the tobacco industry and its lobbyists from policy-making. [7] Yet generations have been born, taken up smoking (mostly in childhood [8,9]), and died or are dying now prematurely from smoking related diseases, because action to address smoking uptake has been tardy, grudging and tentative, undermined by the tobacco industry. Decades have been wasted getting to the current situation where tobacco advertising is banned, including on cigarette packaging, and where people's right to breathe smoke free air is respected. Still, despite overwhelming evidence that passive smoke exposure harms children, more than 20% of MPs voted in 2015 against protecting children in cars from being forced to breathe tobacco smoke.

A second failure is the dismal level of stop smoking support offered across the health and social care system. [10] The majority of smokers want to quit, yet provision of smoking cessation treatment—a combination of psychological support and pharmacotherapy (e.g. dual NRT or varenicline), has been and remains inadequate. [11,12] This despite its strong evidence base and high value relative to other health interventions. Public health budgets continue to be slashed, leading to widespread cuts in smoking cessation services. Although adult smoking rates are now around 15% there is a danger of complacency, with policy makers thinking that the problem has been solved. Smoking rates are much higher in poorer people and those with mental health problems. [13,14] Neglect of smoking in these groups is a major driver of health inequality. Too often, clinicians consider smoking cessation to be someone else's problem, or neglect it at the expense of interventions that appear to be more technical or condition specific; witness the relative attention given to the niceties of inhaler selection in COPD, while only around 10% of COPD smokers actually receive quit smoking treatment. [10]
There are positive signs. Active lobbying has helped to ensure that smoking cessation features prominently in the NHS Long Term Plan, including the provision of NHS-funded tobacco treatment for all people admitted to hospital. [15,16] The recent RCP report on treating tobacco dependence in the NHS suggests that this would lead to tens of millions of in-year savings across the NHS in England. [13] Enthusiasm for this development is tempered by the fact that the target is only to deliver this by 2023/24. Given everything that is known about the impact of smoking on health and the benefits to both the individual and to the healthcare system, it is astonishing and indeed embarrassing, that we do not have this in place already.
The developing popularity of e-cigarettes is a symptom of decades of failure to make proper use of effective tools to reduce smoking, and in particular of the current failure to provide properly funded, comprehensive, evidence-based smoking cessation services. Until we have maximised the offer of "conventional" smoking cessation, it is unreasonable to object to smokers adopting another strategy that can help them to quit and which lowers their health risk, even if that risk remains higher than with the use of medicinal NRT.
A real danger, that must be acknowledged and avoided, is that debate around e-cigarettes drowns out the work needed to implement the full range of tobacco control measures. [7] This is particularly the case in poorer countries, where smoking faces few restrictions and where the tobacco industry is lobbying hard to promote the false idea that availability of e-cigarettes means that tobacco control is no longer necessary. This  argument has also been used to decommission smoking cessation services in the UK.
Nicholas S Hopkinson, Reader in Respiratory Medicine, National Heart and Lung Institute, Imperial College, London, and medical director of the British Lung Foundation.
Twitter: @COPDdoc
Competing interests: NH is a trustee of ASH.
Commissioned, not peer reviewed
References:
Shahab L, Goniewicz ML, Blount BC, et al. Nicotine, carcinogen, and toxin exposure in long-term e-cigarette and nicotine replacement therapy users: A cross-sectional study.

Annals of Internal Medicine

2017 doi: 10.7326/M16-1107

Goniewicz ML, Smith DM, Edwards KC, et al. Comparison of nicotine and toxicant exposure in users of electronic cigarettes and combustible cigarettes.

JAMA Network Open

2018;1(8):e185937. doi: 10.1001/jamanetworkopen.2018.5937

Britton J, Arnott D, McNeill A, et al. Nicotine without smoke—putting electronic cigarettes in context.

BMJ

2016;353 doi: 10.1136/bmj.i1745

Action on Smoking and Health. Use of e-cigarettes (vapourisers) among adults in Great Britain.

http://ashorguk/download/ash-use-of-e-cigarettes-by-adults-in-great-britain-2018-pdf/

2018

Action on Smoking and Health. Use of electronic cigarettes among young people in Great Britain, 2018.

http://ashorguk/download/use-of-electronic-cigarettes-among-children-in-great-britain/

2018

Medical Research Council. Tobacco Smoking and Lung Cancer.

British medical journal

1957;1(5034):1523-24. doi: 10.1136/bmj.1.5034.1523

Dubray J, Schwartz R, Chaiton M, et al. The effect of MPOWER on smoking prevalence.

Tobacco Control

2015;24(6):540-42. doi: 10.1136/tobaccocontrol-2014-051834

Laverty AA, Filippidis FT, Taylor-Robinson D, et al. Smoking uptake in UK children: analysis of the UK Millennium Cohort Study.

Thorax

2018:thoraxjnl-2018-212254. doi: 10.1136/thoraxjnl-2018-212254

Hopkinson NS, Lester-George A, Ormiston-Smith N, et al. Child uptake of smoking by area across the UK.

Thorax

2014;69(9):873-5. doi: 10.1136/thoraxjnl-2013-204379 [published Online First: 2013/12/07]

Royal College of Physicians. Hiding in plain sight: Treating tobacco dependency in the NHS

https://www.rcplondon.ac.uk/projects/outputs/hiding-plain-sight-treating-tobacco-dependency-nhs

, 2018.

Stead LF, Koilpillai P, Fanshawe TR, et al. Combined pharmacotherapy and behavioural interventions for smoking cessation.

Cochrane Database of Systematic Reviews

2016(3) doi: 10.1002/14651858.CD008286.pub3

Anthenelli RM, Benowitz NL, West R, et al. Neuropsychiatric safety and efficacy of varenicline, bupropion, and nicotine patch in smokers with and without psychiatric disorders (EAGLES): a double-blind, randomised, placebo-controlled clinical trial.

The Lancet

2016;387(10037):2507-20. doi: 10.1016/S0140-6736(16)30272-0

Action on Smoking and Health. The Stolen Years: The mental health and smoking action report.

http://ash.org.uk/information-and-resources/reports-submissions/reports/the-stolen-years/

, 2016.

Royal College of Physicians. Smoking and mental health., 2014.

Goddard A, Burn W, Regan L, et al. Open letter to Simon Stevens to ensure that tobacco dependence treatment is provided for every smoker cared for by the NHS, as part of the long term plan.

BMJ

2018;363 doi: 10.1136/bmj.k4827

NHS England. The NHS Long Term Plan.

https://wwwlongtermplannhsuk/publication/nhs-long-term-plan/

2019