Recently, one of us (AP) spent more than 30 minutes on hold with an insurance company, attempting to obtain prior authorization for a simple stress test; clicked countless times within his clinic's electronic health record, all in an effort to find a single scanned copy of an ECG; and, in the spirit of "quality improvement," received several alerts reminding him that, well, shouldn't he be working just a tad harder to lower his patients' LDL?
These experiences are not unique. Both of us have countless similar anecdotes, as does any practising clinician. Unifying these experiences, of course, is that none of these duties involved talking to (let alone examining) an actual patient. Yet tasks such as these comprise the lion's share of clinical practice. And as any physician will tell you, the problem seems to be getting much, much worse. As one particularly dejected intern, hunched over her computer in clinic, put it: "This isn't why I became a doctor."
Enter Victor Montori and his book, "Why we revolt: A patient revolution for careful and kind care". The book's message is simple: the practice of medicine has become a stultifying experience that can be traced back to the fact that its mission has been corrupted. The provision of health has been co-opted by economic interests, and as a result, clinicians have lost sight of the patient, buried somewhere within a byzantine labyrinth of incentive structures, quality metrics, and a behemoth, faceless electronic health record.  
To some, this may seem like old news. Clinicians and patients alike have been bemoaning this industrialization of medicine even before Bud Relman, former editor of the New England Journal of Medicine, coined the term "the new medical-industrial complex" in 1980. And its sequelae are, by now, also well known: the US despite spending nearly 20% of its GDP on healthcare, lags far behind its peer nations in health outcomes. The nation's physician workforce, largely as a consequence of bureaucratization, is experiencing unprecedented rates of burnout.
As bad as things are for clinicians, patients are faring even worse. Ask patients about their most recent visit to the clinic, or, worse yet, a time they were admitted to the hospital. They'll likely tell you about a clinician who barely looked up from a screen, or the experience of being awoken several times in the middle of the night to have a thermometer placed in their mouth. Not to mention, of course, the trauma of receiving an exorbitant bill weeks later. Where, in all of this, does the actual "healing" part come in?
There may be no better person than Montori to put a new spin on an old problem. A respected endocrinologist at the Mayo Clinic (and a close colleague of JSR), the Peruvian-born Montori is particularly well-suited to point out US healthcare's systemic ills. The profit motive, he writes—along with its American stepchildren, "competition" and "innovation"—has resulted in a massive industry of physician practices, hospital groups, insurers, drug manufacturers, contractors and subcontractors (the list goes on) united by the goal of maximizing returns. Alleviating human suffering, ostensibly the purpose of any healthcare system, has taken a back seat.
But, Montori continues, this isn't simply a tale of greed. He describes our fixation on performance standards—many of which, it should be said, do have the noble goal of improving population health. But often, he writes, in our haste to meet these targets (and avoid their associated financial penalties), we lose sight of what, exactly is being measured, and why. He cites the example of hemoglobin A1c: for all our herculean efforts directed at lowering this number—the multimillion dollar mega-trials, the ever-expanding armamentarium of drugs—when it comes to those outcomes that actually matter most to patients, we've fallen woefully short.
Indeed, it's patients that emerge as the true heroes in "Why we revolt". Our job is to restore their rightful place at the center of the healthcare enterprise. "Minimally disruptive medicine" should be our new philosophy: care that is in line with patients' wishes (as opposed to the externally imposed constraints of guidelines and financial targets); care in which, as clinicians, our aims are to reduce the illness and treatment burden borne by our patients, and the administrative burden borne by our profession.
"Why We Revolt" does outline some concrete steps we can take. First, Montori says, we must change the very language of medicine. The terms "provider" and "care delivery" should be excised from our lexicon, reflecting the idea that healthcare isn't a product to be packaged and distributed. Another laudable goal worth fighting for, he writes, is the true democratization of health data: patients must wrest control of their own health information from those who have a vested financial interest in keeping it to themselves.
In interviews, Montori has described how the process of writing "Why We Revolt" was almost cathartic; after reading it, it's easy to see why. Part manifesto, part call to action, the book arrives at an especially propitious time: for the first time in decades, there exists a groundswell of support for alternatives to the current broken US healthcare system. Whether it's a "public option," a true single-payer model, or some other system of care, it's clear that the students and trainees in our clinics and hospitals, and especially the patients, are hoping for a future that doesn't reward financial gaming and profitability. Maybe, just maybe, the revolution is closer than we think.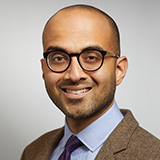 Akshay Pendyal, National Clinician Scholars Program, Yale University School of Medicine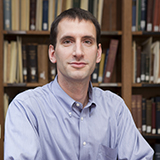 Joseph S Ross, National Clinician Scholars Program, Yale University School of Medicine; Section of General Internal Medicine, Department of Internal Medicine, Yale School of Medicine; Department of Health Policy and Management, Yale University School of Public Health; and Center for Outcomes Research and Evaluation, Yale-New Haven Hospital
Competing interests: Akshay Pendyal has no relationships to disclose. In the past 36 months. Joseph Ross has received research support through Yale University from Johnson and Johnson to develop methods of clinical trial data sharing, from Medtronic, Inc. and the Food and Drug Administration (FDA) to develop methods for postmarket surveillance of medical devices (U01FD004585), from the Food and Drug Administration to establish Yale-Mayo Clinic Center for Excellence in Regulatory Science and Innovation (CERSI) program (U01FD005938), from the Blue Cross Blue Shield Association to better understand medical technology evaluation, from the Centers of Medicare and Medicaid Services (CMS) to develop and maintain performance measures that are used for public reporting (HHSM-500-2013-13018I), from the Agency for Healthcare Research and Quality (R01HS022882), from the National Heart, Lung and Blood Institute of the National Institutes of Health (NIH) (R01HS025164), and from the Laura and John Arnold Foundation to establish the Good Pharma Scorecard at Bioethics International and the Collaboration on Research Integrity and Transparency (CRIT) at Yale.