The mayday call is out—urgent action is required
"Never let a good crisis go to waste"
— Winston Churchill
A recent report by the General Medical Council (GMC) lays out, in detail, the crisis that has been unfolding for many years in our healthcare professionals—a crisis that is now seeing the workforce at breaking point. [1] As the GMC puts it, this is the most critical juncture in the history of the NHS, and one that deserves our utmost attention. Why are so many doctors quitting the NHS? How do we reinvigorate one of the noblest workforces on whom so many lives depend?
Despite a relatively rosy outlook at the start of the journey—medicine remains a popular career choice with a surplus of students applying for a place, and the announcement of five new medical schools in England—there is a worrying exodus that is gaining momentum. In 2017, 57.4% of Foundation Year 2 doctors did not enter higher-training posts and 9000 doctors quit the NHS entirely. [1] In 2011, when career-destination surveys were first conducted, 71.3% of FY2 doctors progressed into higher training-posts. By 2016 this had dropped to 50.4% and last year the rates had plummeted further to 42.6%. [2] The rate of decline is near exponential. Added to this is a growing culture of quitting both across the specialties and across the generations. [1]
A multitude of factors have been put forward to try to explain what is causing the exodus. [3] Changes to junior doctors' salaries, hours-worked, a reduced investment in training, inflexibility with schedules, lack of consistent teamwork, and an understaffed service all contribute. [4] But perhaps what underpins it all, driving the discontent and dissatisfaction, is a lack of feeling valued and supported. Three out of ten doctors have said they feel unsupported by management each week, and that they feel the mentoring provided to them as part of their role has decreased. [1]
Further, little attention has been paid to the fact that many high-achieving doctors leave their jobs in the NHS and either enter into another highly competitive and equally intensive job, or perform the same job in a different healthcare system overseas. It is often assumed that the doctors who quit have simply "burnt-out", with burnout, the zeitgeist of the 21st century, taking blame for the exodus of junior doctors. [5]
Recently, however, attention has been given to the often-limited understanding that researchers have when citing burnout as a cause. [6-8] Imagine a 35-year old cardiology registrar, their medical degree from a highly-ranked redbrick UK university, a first-class honours achieved at graduation, now working at the top deanery in the UK, with a collection of first-author publications and a list of international awards. One day they write to the deanery announcing their resignation—no failed exams, no failed competencies, a plethora of excellent feedback—no warning signs to the system. They pack their bags and take their well-trained brain and highly developed skills across the ocean to embark on the same intensive career overseas treating similar patients with similar healthcare needs. Is this a doctor who is burnt out? Burnt out of working in the NHS, yes; but "burnt out" and unable to utilise their talents as a doctor … perhaps not.
Surprisingly, while there is literature that discusses both the quantity of doctors that leave the NHS and the factors that may drive them, there is no literature that discusses the attributes and characteristics of doctors that leave the NHS. [1, 9, 10] To truly understand what is driving the flight, we must first ask ourselves who are the doctors that quit? Surprisingly, exit interviews are rarely held. Yet this is critical information for the healthcare system to understand if we are to develop interventions and strategies to stem the leak. What are the characteristics and attributes of those that leave? Were these high-achieving doctors or those that struggled throughout medical school? What motivates them? What did they need that was not provided? What would have made them stay? If we can begin to understand who leaves the NHS, we can begin to identify motivations, driving forces, and perceived gaps in training programs that are contributing to the quitting and therefore suggest targeted programs to bring back the joy in this esteemed profession and enhance retention.
Seventy years ago, the NHS opened its doors to treat and to serve its population. We owe it to the countless health professionals and patients who have walked through its doors to work harder to save it. The Mayday call has gone out. It is essential that we act now and stem the tide on the exodus of the next generation of physicians. They are a critical cohort of future healthcare providers, and high-value patient care undoubtedly depends on them. It is time we quit the quitting.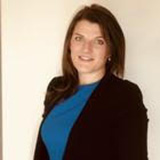 Hannah C.P. Wilson is an academic junior doctor, currently studying for an MMSc in Medical Education, Innovation and Training at Harvard Medical School.
Arabella L. Simpkin is the associate director of the Center for Educational Innovation and Scholarship at Massachusetts General Hospital, and is the associate program director for Education and Curriculum for the internal medicine residency at MGH. She is an instructor in medicine at Harvard Medical School.
Competing interests: The authors report no declarations of interest.
References:
Council GM. The state of medical education and practice in the UK. 2018.

Programme. UF. Foundation Programme. Career destination report. 2017.

Teo WZW. A Closer Look at the Junior Doctor Crisis in the United Kingdom's National Health Services: Is Emigration Justifiable? Camb Q Healthc Ethics. 2018;27(3):474-86.

Rich A, Viney R, Needleman S, Griffin A, Woolf K. 'You can't be a person and a doctor': the work-life balance of doctors in training-a qualitative study. BMJ Open. 2016;6(12):e013897.

Rafferty JP, Lemkau JP, Purdy RR, Rudisill JR. Validity of the Maslach Burnout Inventory for family practice physicians. J Clin Psychol. 1986;42(3):488-92.

Dyrbye L. Association of clinical specialty with symptoms of burnout and career choice regret among US resident physicians. JAMA. 2018;320(11):1114-30.

Rotenstein LS, Torre M, Ramos MA, Roasales RC, Guille C, Sen S, et al. Prevalence of Burnout Among Physicians: A Systematic Review. JAMA. 2018;320(11):1131-50.

Schwenk TL, Gold KJ. Physician burnout—A serious symptom, but of what? JAMA. 2018;320(11):1109-10.

Doran N, Fox F, Rodham K, Taylor G, Harris M. Lost to the NHS: a mixed methods study of why GPs leave practice early in England. Br J Gen Pract. 2016;66(643):e128-35.

Lambert TW, Smith F, Goldacre MJ. Why doctors consider leaving UK medicine: qualitative analysis of comments from questionnaire surveys three years after graduation. J R Soc Med. 2018;111(1):18-30.