Delhi's air pollution problem requires sustained and longer term solutions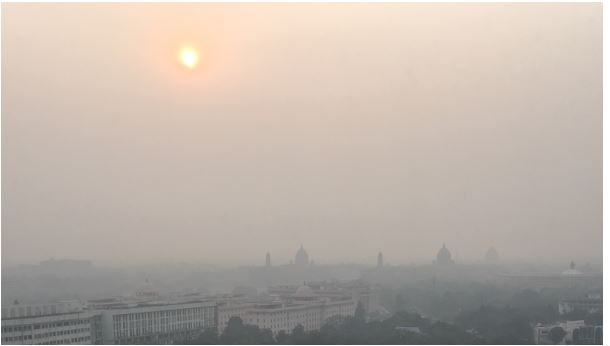 Smog shrouds the the Ministry of Defense, Ministry of Home Affairs, and the Parliament of India in New Delhi in December 2018
The average temperature during winter in New Delhi is 12-13 degrees celsius. We benefited from the cooler city climes for a week last December at a conference focused on how best to improve the health of women, newborns, children, and adolescents. Yet, despite the interest in the conference, a recurring topic of conversation during coffee breaks was air quality. For those arriving in the city it was impossible to ignore a shroud of smog which hid landmarks that were barely a kilometre away.
Headlines for Delhi described an "airpocalypse"  as the air quality index neared the upper limit of its range and reached the severe category. At this level the soaring concentration of the eight pollutants that the index measures starts to have an impact on healthy people and we felt it. Sadly, the choking air was not a one off or even limited to Delhi. India can claim 14 of the world's 15 cities with the worst air pollution.
For the 29 million residents of Delhi, air pollution is a very real and immediate health issue. A recent study estimated that ambient air pollution caused ~11,700 deaths in Delhi in 2017—that's over one death in the city per hour. The air is so bad that an average of 1.5 years could be added to the life expectancy of Delhi's residents if it was made safe. Across India the impact of air pollution on disability-adjusted life years (DALYs) for lower respiratory tract infections is greater than that of tobacco. Persistent cough over several weeks in the winter is increasingly common among children and adults across major Indian metros, and may be attributed to air pollution.
Severe air quality is not an inevitable fact of living in big cities. London used to be famous for its air pollution mostly caused by coal fires. Particularly bad days, when the air was so thick that it was difficult to see, were described as "pea soupers". While London's air quality remains problematic, pea soupers are now rare due to government regulation that was introduced over 60 years ago. Nevertheless, London and the UK more widely continue to have serious issues with air pollution with many cities and towns passing thresholds that are considered unsafe by the WHO. This has led to the UK's recently announced Clean Air Strategy.
For Delhi the major causes of air pollution are traffic, industry, construction, and stubble burning. These are all compounded by the cooler winter temperatures and Delhi's geography. The wind patterns across northern India make Delhi vulnerable to the smoke generated by burning stubble after autumn crops are harvested in neighbouring Punjab and Haryana.
The government has introduced a series of emergency measures (the graded response action plan) to tackle air pollution as it starts to choke the city. These include traffic controls and burning restrictions. However, a recent report shows that these were not effective in 2018. Delhi's air pollution problem requires sustained and longer term solutions such as the recent shutting down of the Badarpur coal fired power station in the city, and stronger implementation of laws that ban stubble burning.  From our own experience it's clear that there is still a long way to go to resolve the very worst of the city's winter air pollution. Unfortunately, India's recently announced long-term National Clean Air Programme has been criticised for being half hearted because it doesn't have a legal mandate or a financing plan.
Our reason to visit Delhi was to launch a new BMJ series on multisectoral collaboration at the conference we were attending. The collection is one of the first to systematically study the enabling factors that lead to better collaboration between different sectors to achieve health gains. It's not a glamorous topic, but Delhi gave us the perfect example of why it's important. Delhi's pea soupers are only going to be resolved, and the health of its residents improved, through multiple state governments working together to implement sustained efforts from within the transport, energy, industry, infrastructure and agriculture sectors.
If you're visiting or living in New Delhi it's impossible to ignore.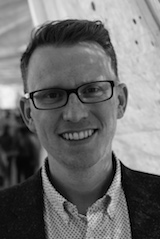 Paul J. Simpson is the International Audience Editor for The BMJ.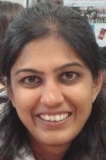 Anita Jain is a clinical editor, The BMJ. 
Competing interests: None declared.