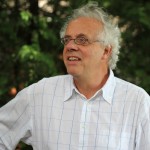 The British public is used to operations being cancelled and to whole hospitals being unable to admit more patients because no beds are available. A recent television programme showed how a large team was assembled over weeks at St Mary's Hospital London to perform a particularly complex operation only for the operation to be cancelled at the last minute because of the lack of an intensive care bed.
"Senior nurses spend too much of their time chasing beds," said Clare Panniker, chief executive of Mid-Essex, Southend, and Basildon Hospitals Group (MSB Group), at a recent meeting of the Cambridge Health Network that discussed improving bed management.
Multiple factors determine whether beds are available, said Neil Griffiths, who worked for two decades as an NHS manager and is now managing director of TeleTracking, a company that is using technology to enable better bed management. Most hospitals in the NHS use bed managers to try and manage bed availability. They meet four to five times a day, but despite their best efforts elective admissions are cancelled, patients suffer (including increased mortality), staff burn out, and staff sickness rates are high. "The bed management process is debilitating" said Panniker; "it's not sustainable" said Griffiths.
Patient admissions and discharges are not that out of kilter in actual daily number, in the MSB Group, said Panniker, but they are out of kilter in time of the day. A few hours' improvement in the delivery of a bed can make all the difference. So the need is not for more beds but for better management of flow. There is no simple solution, said Griffiths, rather hospitals need a "reset" and an examination of the root causes of the problem.
One thing that is probably essential for making a difference is real time data on bed availability. "We don't know what's going on in real time in our hospitals," said Panniker. The next move, said Griffiths, is to set up a command centre—preferably outside the hospital. Setting command centres up outside hospital makes people feel uncomfortable but is usually a worthwhile step. TeleTracking works with half of the acute beds in hospitals in the US, where most of the hospitals have command centres. The MSB Group, which is working with TeleTracking, has very recently set up a command centre outside of the three hospitals; Panniker had visited the centre the afternoon of the meeting and found it remarkably calm.
A quick win can be to understand bed waste, beds left empty. The MSB Group has set up a bed cleaning team, which they hope will reduce the time until when a bed can be reused from around four to five hours to 45 minutes. It also avoids a glut of beds becoming available at 9pm, when nurses finally find time to clean beds. Griffiths said that some 3% of beds were wasted in this way and that an improvement could mean the equivalent of 3000 more beds in the NHS.
The MSB Group has just gone live with its system after nine months of preparation, so it's too early, said Panniker, to know how well it's going to work. But the winter peak is close, and better bed management across the NHS could make a big difference. Panniker observed, however, that a lot of staff in the NHS are used to chaos and thrive on the crises thrown up by poor bed management.
Richard Smith was the editor of The BMJ until 2004.
Competing interest: The meeting, which also discussed reducing variation in the NHS, was sponsored in part by TeleTracking. RS was not paid and didn't even stay for a drink and canapes, but he did have a free cup of tea before the meeting.