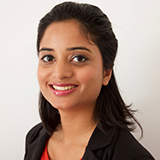 I didn't go into medicine with the aspiration of becoming a business owner. Managing premises, keeping an eye on income flow and trying to balance the books are all things I would rather steer clear of. But this is all part and parcel of GP partnership.
When I decided to become a GP, it felt as though attaining a partnership would be the pinnacle of a successful career in general practice. But as time has gone on and as I have unpicked what is important to me, becoming a partner has fallen by the wayside in terms of my career ambitions. A few years ago young GPs were hurtling towards the prospect of partnership, but now when I now look around at my peers, it seems I'm not the only one to have changed tack.
Last week the partnership review was published, outlining several recommendations which aim to secure the future of the GP partnership model. Partnership undoubtedly offers many benefits both to GPs and the communities they serve but is it what the next generation of GPs want? Data published by NHS Digital shows that the number of GP partners has steadily been falling over the last decade whereas the number of salaried GPs has modestly increased. The review has sought to tease apart some of the reasons for this, but it seems that the voices and opinions of younger GPs are somewhat amiss.
At first glance, portfolio careers, part-time working, an increasingly female workforce, and the interdependence of the salaried and partnership models are just a few of the issues that stand out in the review because of their absence.
In recent years, portfolio careers have all but become the norm. Many newly qualified GPs are blending clinical patient-facing roles with non-clinical work which takes them outside the four walls of the practice, be that in medical education, clinical commissioning, quality improvement or medical politics. Are portfolio careers compatible with partnership, or is it a choice between one or the other for GPs in the early stages of their careers?
I'm aware that many senior GPs do combine portfolio careers with partnership and sometimes this is done well, but sometimes this is at the expense of being able to fully invest in partnership. Surely there's a minimum number of sessions you have to be able to devote to your practice in order to fulfil the responsibilities of partnership, in which case, portfolio careers can feel at odds with the commitment of partnership.
The same dilemma applies to young GPs with caring responsibilities for their families; many are working part-time in order to balance family life with the overwhelming workload in general practice. Taking on the additional burden of partnership is simply not an option, or at least not an attractive one. I'm not sure that even with significant improvements to workload, many GPs at this particular stage in their lives will choose to own a business or will feel financially secure enough to do so. With an increasingly female workforce, and in many cases, with women still taking on the lion's share of caring responsibilities, this has to be accounted for when considering the future of partnership.
Lastly, we can't all be partners. It would make partnership less lucrative and probably untenable. Over the last decade practice income in real terms has taken a nosedive and many partnerships are responding to this by replacing existing partners with less expensive salaried doctors. For these reasons, it seems like a missed opportunity to not have considered the salaried model for general practice alongside the partnership review.
How do we restore autonomy and uphold job satisfaction for those in salaried positions? What does career progression look like for a salaried doctor? How do we encourage salaried GPs to make the same commitment to their communities, without being financially invested in their practices? If we don't give the salaried model due consideration and seek to make it more attractive to those who don't want partnership, then current and prospective partners will suffer from the increased cost of locums, and patients will suffer from the loss of continuity that will undoubtedly ensue.
This review assumes that securing the future of partnership is a foregone conclusion, but if young GPs who are the future of general practice are indicating otherwise, then this assumption is fundamentally flawed. Partnerships may be revered by those who lived through the golden age of them, but I'm unsure as to whether the same holds true for those of us who are staring down the barrel of another thirty odd years in general practice. I sincerely hope that future reviews into workforce are led, or are at least substantially represented, by GPs in the first ten years of their career, and actively seek out what we want for our future, both as potential partners and as salaried doctors with many more years ahead of us.
Rammya Mathew is a GP at Wembley Park Drive Medical Centre.
Competing interests: I'm a salaried doctor working as a portfolio GP.