Greater attention to the acquisition of accurate electrocardiogram (ECG) recording is desperately needed. A decade ago, others documented how badly health professionals position ECG electrodes. [1] It appears that the situation has not changed.
Cardiologists often report that ECG changes are "possibly due to faulty electrode positioning" and automated ECG interpretation programs have built in technology to detect such faults. However, many inaccuracies in electrode positioning remain difficult, if not impossible, to detect by these programs.
We strongly believe that ECG recording is inadequately taught to medical and nursing staff in many centres worldwide, despite detailed illustrations of how and where to place ECG electrodes being available in most electrocardiography textbooks and online.
There appears to be a view that training in ECG recording does not merit proper attention. For example, a friend of PWM underwent training in ECG recording as a student nurse and was told that it was adequate to "stick the electrodes anywhere on the patient's chest."
Figure 1 below, a picture that was posted on social media sites earlier this year, shows a prime example of incorrect electrode positioning.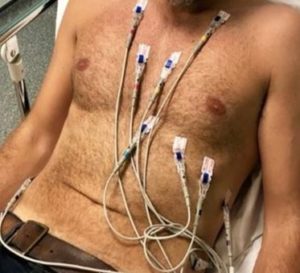 Figure 1:  ECG electrode positioning, reproduced from a social media posting.
Both manual and computerised ECG interpretations can only be meaningful if the ECG electrodes capture signals from well-defined electrode locations, including some close to the heart. Placing precordial electrodes close to the stomach and spleen, as in Figure 1, greatly reduces the usefulness of the ECG and may be very misleading. For example, if a patient had suffered an anterior basal myocardial infarction, and the electrodes for an ECG recording were positioned as they are in Figure 1, the diagnosis could easily have been missed.
The incorrect positioning of electrodes in Figure 1 is by no means isolated. MM has personal experience as an inpatient of similarly poor electrode application in a UK emergency department when he had an ECG recorded after an accident.
It is essential that nursing and medical staff who record ECGs at any time of the day or night are aware of the correct lead positioning. In the UK, trained cardiac electrophysiologists or technicians are generally not employed in the evenings and on weekends, except in cardiac catheterisation labs. Surely they are as important as out of hours radiographers in busy, large hospitals?
The ECG remains one of the most commonly used tests in clinical practice, and as such, ECG electrode positioning deserves proper attention. Those who teach the technique should do so with due care.
Provenance: not commissioned, peer reviewed
Consent obtained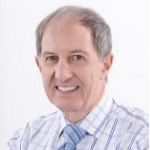 Peter W. Macfarlane is Emeritus Professor at the University of Glasgow Electrocardiology Core Lab. He has spent his career researching electrocardiography and in particular, automated ECG interpretation. He initiated development of the University of Glasgow ECG analysis software used worldwide and was awarded a CBE in 2014 for services to healthcare.
Competing interests: none declared
Marek Malik is Professor and Senior Research Investigator at the National Heart and Lung Institute, Imperial College, London. He has spent most of his career undertaking research into electrocardiographic diagnostic measures. He has been particularly interested in the QT interval and its relationship to heart rate and drug therapy while he has also has researched the prognostic value of heart rate variability and T wave measures extensively.
Competing interests: none declared
References
Rajaganeshan R, Ludlam CL, Francis DP, Parasramka SV, Sutton R.  Accuracy on lead placement among technicians, nurses, general physicians and cardiologists.  Int J Clin Practice 2008;62:65-70.

Campbell B, Richley D, Ross C, Eggett CJ.   Clinical Guidelines by Consensus: Recording a standard 12-lead electrocardiogram. An approved method by the Society for Cardiological Science and Technology (SCST) 2017. Available at: http://www.scst.org.uk/resources/SCST_ECG_Recording_Guidelines_20171.pdf (Accessed 29 November 2018)