Nick DeVito and Ben Goldacre
Background
The US FDA Amendments Act (FDAAA 2007) requires certain clinical trials to report their results onto ClinicalTrials.gov within one year of completion. Our FDAAA TrialsTracker shows all individual trials that breach this legal requirement. Once a week, we write about one unreported clinical trial: you can read more background here and read past entries here.
Trial NCT00674570
This week's unreported trial is titled "Effects of Hydrocortisone and D-Cycloserine on fear extinction in veterans with posttraumatic stress disorder (PTSD)" (NCT00674570). This trial enrolled 138 adult participants. The study was randomized with factorial assignment and was masked for participants, investigators, and outcomes assessors. The interventions were hydrocortisone and D-cycloserine; the control group was given a placebo. The primary outcome was skin conductance change (as a measure of the fear response). The secondary outcomes were heart rate change and eye blink change. Each outcome was measured on days 7, 9 and 16 following treatment exposure.
Clinical discussion
A 2014 analysis of the US National Health and Resilience in Veterans Study cohort estimated that 8% of all US Veterans have suffered from PTSD. A 2015 meta-analysis found a pooled mean PTSD prevalence of 23.1% (± 8.4%) from 33 studies examining US veterans of Operation Enduring Freedom/Operation Iraqi Freedom (OEF/OIF). PTSD has a number of pharmacological and non-pharmacological treatment options. When first-line psychological therapies fail, pharmacological options have been shown effective in some instances. This study examines whether certain pharmacological treatments could aid in the effectiveness of non-pharmacological exposure-treatments related to fear extinction.
Legislative discussion
We intend that this series should occasionally shed light on interesting issues around transparency rules, and how registry data is used. You can read some general background about the FDA Amendments Act 2007—and why a trial is considered "due"—here and here.
This trial appears to have recently shared results in a conference abstract. It is useful to recall that publication of results anywhere outside of ClinicalTrials.gov does not meet the legal requirements of the FDAAA 2007. Previous research has shown results reports on registries are more complete than journal publications of the same studies, especially with respect to adverse events. Journal publications often insufficiently report registered outcomes. This trial is unfortunately no exception. We are not aware of cohort study data on completeness of reporting in conference abstracts, which are often extremely brief. This conference abstract reports only the primary outcome measured at 1 week post-treatment, and only for 88 patients compared to the 138 noted in the registry entry. Ensuring that trials are reported completely and in accordance with prespecified outcomes is essential for maintaining the integrity of clinical research.
The registry entry for this trial includes a link to this PubMed entry under the heading "Publication of Results." The inclusion of this link in the trial record does not count as a publication of results under the FDAAA 2007. Additionally, while the study was conducted by the same PI and covers PTSD and fear conditioning, it does not align with the trial described in the registry entry.
Conclusion
This unreported trial was sponsored by the VA Office of Research and Development in the US. The PI was Sabra S Inslicht, PhD of the San Francisco VA Medical Center. As of 23 July 2018, this trial is 52 days overdue to report. We hope the sponsors and investigators will report the results of this trial soon.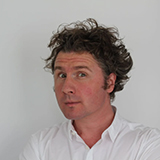 Ben Goldacre is a doctor, author, and director of the EBM DataLab at the University of Oxford. He co-founded the AllTrials campaign for trials transparency.
Competing interests: BG has received research funding from the Laura and John Arnold Foundation, the Wellcome Trust, the Oxford Biomedical Research Centre, the NHS National Institute for Health Research School of Primary Care Research, the Health Foundation, and the World Health Organization; he also receives personal income from speaking and writing for lay audiences on the misuse of science.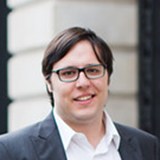 Nicholas J DeVito is a researcher at the EBM Datalab at the University of Oxford.
Competing interests: ND is employed on BG's LJAF grant and is a Naji Foundation Scholar at the University of Oxford.