Nick DeVito, Navindra Persaud, Ben Goldacre
Background
The US FDA Amendments Act (FDAAA 2007) requires certain clinical trials to report their results onto ClinicalTrials.gov within one year of completion. Our FDAAA TrialsTracker shows all individual trials that breach this legal requirement. Once a week, we write about one unreported clinical trial: you can read more background here.
Trial NCT02045901
This week's unreported trial is titled: "A Multicenter Trial of the Efficacy and Safety of Diclegis® for Nausea and Vomiting of Pregnancy in Pregnant Adolescents" (NCT02045901). This Phase 4 trial enrolled 128 pregnant adolescent girls aged 12-17 suffering from nausea and vomiting (NVP) across six states. The study was randomized and blinded for all participants, care providers, investigators, and outcomes assessors. The experimental intervention was pyridoxine/doxylamine (Diclegis); the control group received a placebo. The primary outcome was severity of NVP as measured by the change in PUQE and Global Assessment of Wellbeing scores after 15 days. The secondary outcomes were safety as assessed by the differences in the severity and occurrence of maternal adverse events.
Clinical Discussion
Nausea and vomiting during pregnancy is common. It is estimated that up to 74% of pregnant women will experience some nausea or vomiting during their pregnancy. A 2013 analysis of longitudinal data in Canadian women reported an NVP prevalence of 63.3% in early pregnancy and 45.4% in late pregnancy. While teen birth rates have been steadily declining throughout the western world, it remains high in some countries, especially in the United States. In 2013, the birth rate among 15-19 year old American women was 22.3 per 1,000.
Treatment options for NVP are limited. Pyridoxine/doxylamine was originally marketed in the US as Bendectin. A number of lawsuits related to safety concerns led to Bendectin being voluntarily discontinued in the 1980s. It was marketed as Diclectin in Canada and approved by the FDA in 2013 as Diclegis. There are plans to start marketing the treatment in Europe in the coming months. While the safety profile of pyridoxine/doxylamine appears to have been well established in the years since Bendectin was discontinued, recent work has called into question its effectiveness. The original 1970s study supporting the effectiveness of pyridoxine/doxylamine for NVP was not published by the investigators and a recent analysis of the available information about the trial indicates a high risk of bias which was likely to have impacted on the findings.
A 2010 publication of a phase 3 study, by the same PIs as the present study in adolescents, mislabeled outcomes as primary and prespecified. Some, but not all, of the outcomes were then properly reported in 2016. The findings were called into question after a reanalysis showed no clinically important differences between doxylamine/pyridoxine and placebo and that any statistical significance of the difference was dependent on the "method of handling missing data."
Legislative Discussion
We intend that this series should occasionally shed light on interesting issues around transparency rules, and how registry data is used. You can read some general background about the FDA Amendments Act 2007—and why a trial is considered "due"—here and here.
As we have discussed previously in this series, industry-sponsored trials investigating new therapies or new indications for existing therapies may delay the reporting of their results by requesting a certificate of delay. Per the FDAAA Final Rule (§11.44), sponsors are required to apply for certificates of delay before results are due; however our work has shown that ClinicalTrials.gov appear to be granting these extensions regardless of whether sponsors apply on time. Today's trial, however, is a Phase 4 trial conducted on an approved therapy, and in this case on the approved indication of nausea and vomiting of pregnancy. We suggest that the non-reporting of this trial could be considered should the maker of Diclegis apply for additional patent protection in return for conducting a trial in children.
While publication outside of ClinicalTrials.gov does not meet the legal requirements of the FDAAA 2007, no publication related to this study could be found when searching Google, Google Scholar or PubMed. With efficacy questions around pyridoxine/doxylamine for NVP garnering attention, it is vital that any new evidence related to this treatment is published fully in accordance with the legal requirements of the FDAAA 2007, especially as the treatment is considered for use throughout Europe.
Conclusion
This unreported trial was sponsored by Duchesnay Inc. in collaboration with Premier Research Group plc. The study PIs are Dr. Gideon Koren of the Hospital for Sick Children in Toronto, Canada and Dr. Gary Hankins of the University of Texas in the US. As of 26 June 2018, this trial is 87 days overdue to report. We hope the investigators will share the results of this trial soon.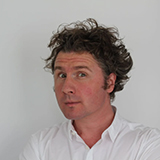 Ben Goldacre is a doctor, author, and director of the EBM DataLab at the University of Oxford. He co-founded the AllTrials campaign for trials transparency.
Competing interests: BG has received research funding from the Laura and John Arnold Foundation, the Wellcome Trust, the Oxford Biomedical Research Centre, the NHS National Institute for Health Research School of Primary Care Research, the Health Foundation, and the World Health Organization; he also receives personal income from speaking and writing for lay audiences on the misuse of science.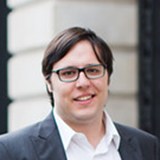 Nicholas J DeVito is a researcher at the EBM Datalab at the University of Oxford.
Competing interests: ND is employed on BG's LJAF grant and is a Naji Foundation Scholar at the University of Oxford.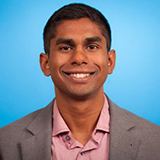 Nav Persaud is a doctor and scientist at St Michael's Hospital and an assistant professor at the University of Toronto.
Competing interests: NP has received research funding from the Canadian Institutes of Health Research, Health Canada, the Ontario SPOR Support Unit, and Physicians Services Incorporated; he has also received payment for work as an associate editor for the Canadian Medical Association Journal. He has co-authored several papers related to the use of doxylamine-pyridoxine for nausea and vomiting during pregnancy.