The CQC's annual State of Care report for 2017 says future NHS quality is precarious—but is anyone listening?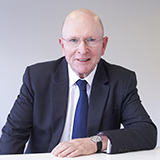 It is worth remembering that the CQC has the strong backing of the government. Even in its darkest days ministers decided reform not abolition was the right answer. In a sense the CQC is much more this Secretary of State's creation than say NHS England, which was a direct product of the Lansley reforms.
That does not mean the CQC is under direct government control—it has its own statutory powers and up to a point can say and do its own thing. But the fact that its carefully crafted and worded annual report on the state of care in England described the system as precarious should cause everyone to seek a moment's reflection.
The report is deliberately not alarmist. Indeed, it argues that the quality of care has been maintained, and claims that most of us are receiving good and safe care. In a nod towards its own role it points out that many services previously rated as inadequate have improved. While true, it is worth noting that some services previously rated as good have slipped back. Twenty-six per cent of mental health services originally rated "good" had dropped at least one rating, as did two out of the 11 NHS acute hospitals.
The context of course is increasing demand—more patients and more complicated patients. The word which should cause everyone, including the politicians to sit up is "precarious"—the report says future quality is precarious.
And that applies all over the system. Inevitably there is a lot of concern about the NHS front door—attendances at A&E, ambulance calls, emergency admissions have all been rising. Like so many targets, the one whereby 95% of patients are treated within four hours is simply not being met.
But the knock–on effect of this relentless pressure can be seen throughout the system. Bed occupancy is at the highest level ever recorded (91.4 per cent between January and March 2017, compared to the recommended maximum rate of 85 per cent). Cancer patients are having to wait longer for treatment, with only 81 per cent of the 36,000 being referred for treatment able to access it within two months.
It also found bed occupancy levels for acute mental health wards too high while the number of detentions is up 20% in two years.
The CQC is full of praise for staff who are delivering in this environment but conclude—there is a limit to their resilience and that far too much care needs to improve.
As for the NHS's sister service—social care, the situation is even more severe, despite some extra funding in the budget. Last year the CQC said it was "at tipping point," and it has not retreated from that. The number of beds in nursing homes has reduced by 4,000 (two per cent) over two years and the volume of local authority funded domiciliary care has decreased.  
So, what is to be done? Well, there is doubtless more to be done by the service, by NHS leaders and professionals to continue to develop a much more joined-up and person-centred care—the CQC is surely right to say this needs to happen with "more consistency and urgency, and national leaders need to support this".
But the money question will not go away. We already have an underlying deficit which has been estimated at £3.7 billion in 2016/17 and the prospects for the next two years are even more grim than the last two.
Governments always regard the constant calls for more funding with a sceptical eye and believe that much more can be done to make the most of what is already on offer. This tends to be even more the case when the state's finances are far from healthy. But somehow, we have got to convey an uncomfortable truth—that the situation is more serious than is being acknowledged, that necessary reform is being hampered by lack of funding and that we need both short–term support and a comprehensive review of what we need over the next 10 to 15 years.
The budget in November will be an opportunity for the government to underline its support for the NHS and social care system. The CQC has spelt out some of the reality—but is anyone listening?
Niall Dickson is the chief executive of the NHS Confederation.