To err is human, but how do healthcare professionals move forward after being confronted with avoidable errors on their watch?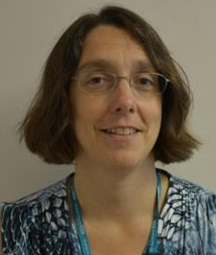 The recent publication of Each Baby Counts is a stark reminder to all of us in maternity care of just how much work there is to be done. The report details what happened to 1136 babies in the UK: 126 intrapartum stillbirths, 156 early neonatal deaths, and 854 severe brain injuries. The study excluded preterm babies and those with congenital anomalies so these are babies who've reached full term—making the figures all the more shocking.
To err is human, where there is life there are deaths, and deaths are inevitable in every medical specialty, however, the inadequate nature of investigations detailed in the report is both avoidable and unacceptable. People often choose a caring profession such as midwifery or medicine though a vocational desire to help others, so how can it be that these same professionals caring for women and families are also responsible for this poor standard of investigation when things go wrong?
I recently read Black Box Thinking by Matthew Syed, which eloquently describes this incongruity both in healthcare and other areas. The idea of cognitive dissonance, where a system clings to its beliefs despite increasing contradictory evidence, really struck home with me. I guarantee that if you walk into a maternity ward and ask a member of staff about their processes, they will tell you safe systems are in place—there is risk reporting, risk teaching, a risk team, and investigations of incidents. Staff will know that there is a national drive to reduce stillbirth and neonatal deaths and will be able to discuss local safety initiatives. We try harder and harder to look for errors, ascribe causes, and correct them. We believe that we are doing a robust job with investigations and learning from our mistakes. It is unlikely that there is a midwife or obstetrician investigating an incident who thinks they are doing a bad job or that we are not learning from their valuable work. It is only when these investigations are collectively scrutinised that the depth of our ignorance becomes apparent.
In some ways, it is understandable. Facing a family who have been bereaved, explaining that errors have been made, and saying sorry is one of the hardest tasks I face as an obstetrician. It is perhaps not surprising that, unwittingly, we sometimes fall into the trap of non-disclosure. What is troubling is when we do not even recognise that this is what we are doing. As Matthew Syed explains, we may reframe the situation without even knowing we are doing it. Phrases such as "this may not have affected the outcome" or "this is a rare complication of X" are examples he gives, which unfortunately are all too familiar. This subconscious behaviour may lead us to repeat mistakes again and again.
The current spotlight on maternity care and safety is an opportunity to change this. We have investment from government, a national maternity and newborn safety improvement collaborative, and many outstanding minds leading work such as Each Baby Counts. Yet the subconscious desire to avoid failure, described by Matthew Syed, increases when we have more to lose. The stakes are higher now than ever before and, paradoxically, this may make the task even more difficult. We have more to lose now if these initiatives do not achieve their aims or if our own service is seen to be an outlier.
Each Baby Counts has a series of recommendations to attempt to counteract this behaviour. More recognition of the value of parental input into reviews and of the presence of external panel members on every local investigation are two suggestions as to how we could gain fresh insight. We need to acknowledge that adopting these recommendations will not be easy: there will be those that feel criticised and defensive of the good investigations they believe they are doing. Meanwhile, hospital executives must attempt to protect quality in an ever more challenging financial context, the pressure to succeed is unprecedented, and the competitive culture of the internal market does not drive organisations to invite external scrutiny of mistakes.
In addition, there are practical issues to be faced. Organisations will need to be willing to release expert staff to sit on review panels at other trusts. The maternal death review by the London clinical network has pioneered this approach, introducing a standard template for investigations and holding a register of more than 80 clinicians who are willing to act as external panel members. It is perhaps easier to implement this approach for maternal deaths as the numbers are smaller—the London report documented 29 maternal deaths in 2015/16—however, the idea of a standardised approach, with each region having a register of external clinicians, should be feasible.
We need to be bold, we need to recognise that we will inevitably have blind spots, we need to start acknowledging mistakes as valuable learning opportunities, be curious and innovative about our approach to investigations, and welcome fresh views. We need critical friends and views not just from those outside our organisations and in other areas of healthcare, but also experts from other industries. We owe it to the 1136 families in Each Baby Counts, and to all those in our care, to meet this challenge and implement these recommendations in a robust and timely way.
Florence Wilcock is a consultant obstetrician at Kingston Hospital with an interest in intrapartum care and improving maternity experience. She is chair of the London Maternity Strategic Clinical Network user experience subgroup and co-founder of #MatExp, a grassroots movement aimed at improving maternity experience for families and the staff who care for them. She can be found on twitter @FWmaternitykhft
Competing interests: I have read and understood BMJ policy on declaration of interests and declare the following interests:
• Employed by Kingston Hospital NHS Foundation Trust, associated with London Maternity Strategic Clinical Network, current project funded by NHS England Challenge Fund.
• Founder of MatExp—a change platform—with Gill Phillips of Nutshell Communications Ltd with whom I work closely.
• I receive no financial benefit from any of the above apart from my employer.