A consultant anaesthetist reflects on what he has learnt from treating patients from Grenfell Tower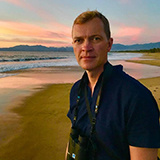 At 03h00 on the 14 June 2017 I was woken suddenly and uncomfortably by the very loud, grating "alarm" ringtone that I had set for St Mary's hospital major incident number. After the recent Westminster Bridge and London Bridge terror attacks my colleagues and I have become acutely aware that further major incidents may well be on the horizon, and I had saved the number that our hospital calls from for major incidents into my favourites, and allowed it to pierce through my iPhone's "do not disturb" function.
After a few seconds I worked out what was happening and looked at my phone. I had recently set up a WhatsApp group for my consultant colleagues which is only to be used in a major incident. I saw it had filled with messages about a fire where we expected mass casualties. I got up, looked out on our balcony and saw West London lit up with the terrifying flames from Grenfell Tower.
We had an enormous response from our staff, and I know that the other hospitals involved did too. We have a very clear major incident protocol, and as this is the third time in ten weeks that we have activated it, everyone knew where they were supposed to be, how to communicate, and whom to contact if they need help. Our protocol is designed to avoid flooding the emergency department, but keep help close at hand. The flow must not get obstructed, and the right expertise needs to be in the right places.
Our response worked well, we provided good quality and compassionate care, and with help from our sister hospitals we cleared enough capacity so that we could have accepted many more patients than we received in the end.
Effective communication is vital in major incident responses, as is being able to relay a message to multiple colleagues. One of our key learning points from the Westminster attack was not to overload the coordinating consultant with offers of help. I set up a major incident WhatsApp group which was initially met by some puzzled looks, but after two further major incidents it has proved invaluable. Fast mass communication, the ability to coordinate our response, and being able to plan the service for later on that day vastly improved the care we were able to provide.
WhatsApp has end-to-end encryption and therefore is confidential as long as you know whose phone is in the group, and it has a passcode. It is widely used in communication within NHS teams already, yet officially it is prohibited on information governance grounds. Is it time for the NHS to take the opportunities that this kind of technology offers and incorporate it into our everyday practice?
How does a major incident like this make you feel? I am immensely proud and honoured to be part of a service that is responsive, flexible, and provided high quality care in difficult circumstances again and again. Despite this we still want to improve our pathways and make our care even better.
Being able to see the sheer scale of the fire when I woke up made the tragedy much more real, and I had a sick feeling in my stomach as I drove into the hospital. We treated a lot of children at St Mary's and I know many of my colleagues are still extremely upset about what they saw—trainees and highly experienced consultants alike.
At the time of writing some of the individuals are being identified, their stories being told and the scale of the human tragedy is becoming apparent. I am much more emotionally affected now then I was on the day of the incident. Some would say we must remain emotionally detached and equate that with professionalism, but I am human. I saw this tragedy unfold out of my window, and I feel I am a better doctor for giving myself permission to stop, reflect on what has happened, and to grieve.
Helgi Johannsson is a consultant anaesthetist at St Mary's hospital and clinical director of anaesthesia and theatres for Imperial College Healthcare NHS trust.
Competing interests: None declared.