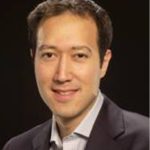 Lavinia Woodward, 24, is a medical student at Oxford University. She is an aspiring heart surgeon with an excellent academic record. On 30 September 2016, under the influence of drink and drugs, she stabbed her boyfriend in the leg with a breadknife and inflicted cuts on his fingers. He sustained a 1cm leg wound and lacerations on his fingers.
Ms Woodward pleaded guilty to unlawful wounding, contrary to s20 of the Offences Against the Person Act 1861. Unusually, His Honour Judge Ian Pringle QC deferred the sentencing to 25 September 2017, indicating that if she remained drug-free and did not re-offend she may avoid an immediate custodial sentence.
The judge's rationale was that "to prevent this extraordinary able young lady from not following her long-held desire to enter the profession she wishes to would be a sentence which would be too severe."
A public outcry ensued. Yet, as the blogger The Secret Barrister has pointed out, the reported facts do not suggest anything out of the ordinary:
"Where a defendant who has never been in trouble is facing a custodial sentence of 2 years or under, and where they have the prospect of employment, education or caring responsibilities, judges will often strive to avoid passing a sentence of immediate imprisonment."
Whatever the sentence, Ms Woodward may not be permitted to enter the profession. Once the criminal proceedings are over, investigations and disciplinary hearings await her. Oxford University have reportedly said that there is "no guarantee" that she will be allowed to resume her studies. In my experience of representing medical students accused of misconduct, she is unlikely to be met with the same leniency shown by the learned judge. Her "judges" will not be former barristers and judges who have seen far worse.
For students, medical school disciplinary panels are a lottery. Some are excellent; many are less so.  Panel members have variable degrees of training on the fair conduct of cases, and they are seldom selected on the soundness of their judgement.
Many panels use such a high yardstick to judge the conduct of medical students that I have often wondered how many doctors would be left if such panels were ever asked to judge their actions:
"You added a colleague's name to this publication when he hasn't fulfilled the authorship criteria. That is dishonest and misleading. The GMC stipulates that doctors should be "honest and trustworthy." We sentence you to immediate erasure from the register."[i]
Some of the greats of medicine recount in their memoirs roguish pranks played on fellow medical students. They too would be gone. Doubtless many readers also have their own memories of mischief at medical school.
Medical students and doctors should aspire to high standards of ethics, but they need not be saints or paragons of virtue. Judging their conduct unforgivingly does the profession no favours. On the contrary, it runs a real risk of depriving the profession of good doctors.
Whatever the merits or otherwise of Ms Woodward's case, I hope she—and the dozens of medical students who face disciplinary panels each year—will be heard by a panel of well-trained, fair-minded persons with an appreciation of the fallibility and imperfections of human nature.
Daniel Sokol is a medical ethicist and barrister at 12 King's Bench Walk.  He represents medical students who have been accused of misconduct.  He also trains members of university appeals committees.
[i] This is morally wrong but, in my view, rarely sufficiently serious to justify suspension or erasure from the register.